Description
Built-in Android Player – Plug 'n' Play
The Outdoor Mediascreen comes equipped with a built-in Android Media Player, allowing you to quickly and easily create a simple media playlist. Content is uploaded via USB and transferred to onboard memory.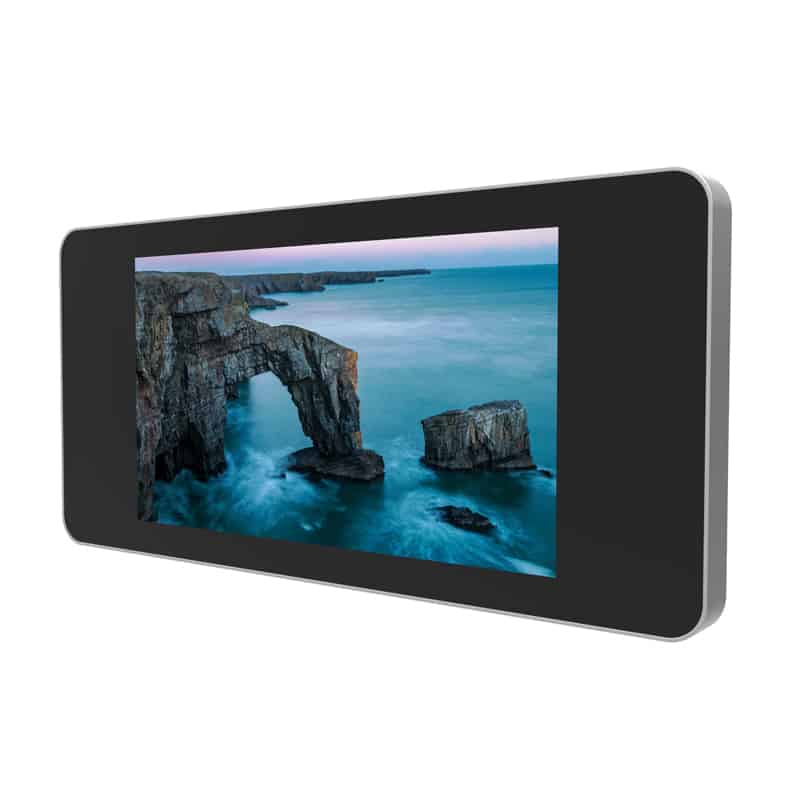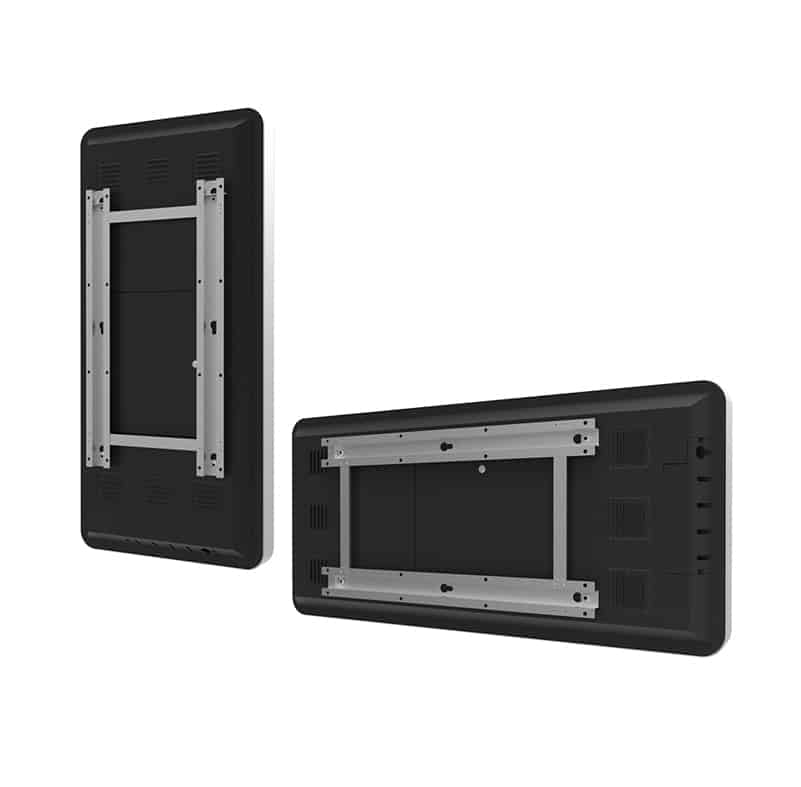 Landscape or Portrait
The Mediascreen can be mounted in either landscape or portrait orientation via the supplied mounting bracket. 
Ultra High Brightness
Using Ultra High Brightness panels (2500cd/m²) more than 8 times brighter than a standard LCD panel and with anti-reflective glass, the unit is easily viewed in direct sunlight.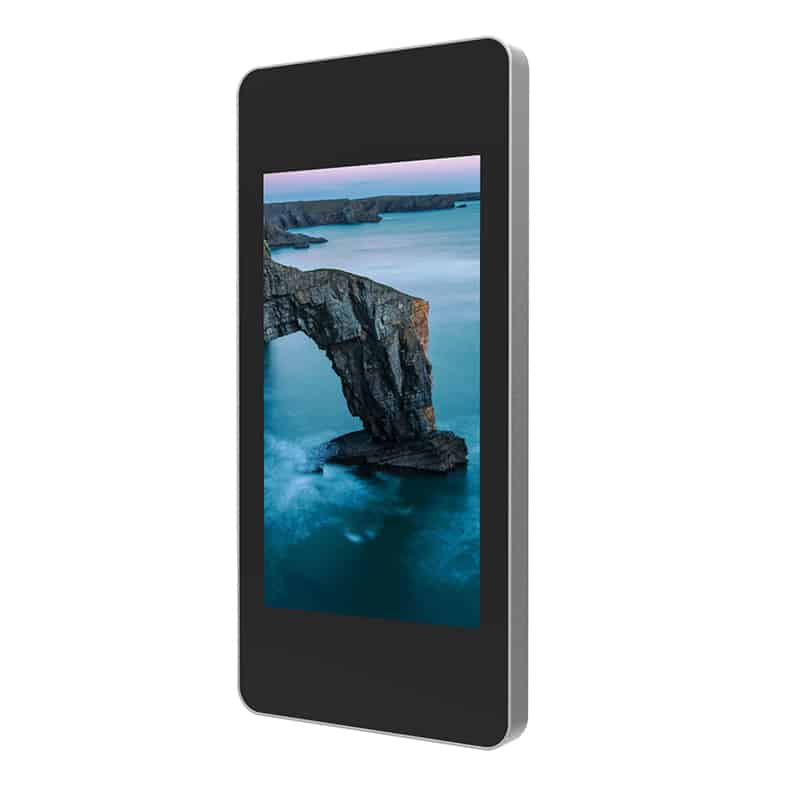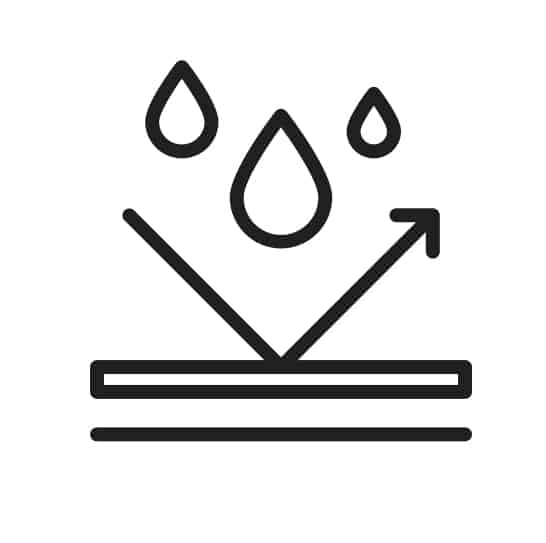 Weatherproof – IP65 Rating
With an IP65 rating, the Outdoor Mediascreen is built to withstand all wet weather and dusty conditions. A waterproof coating is placed on all internal circuit boards and AV connectors, ensuring no damage can be caused.​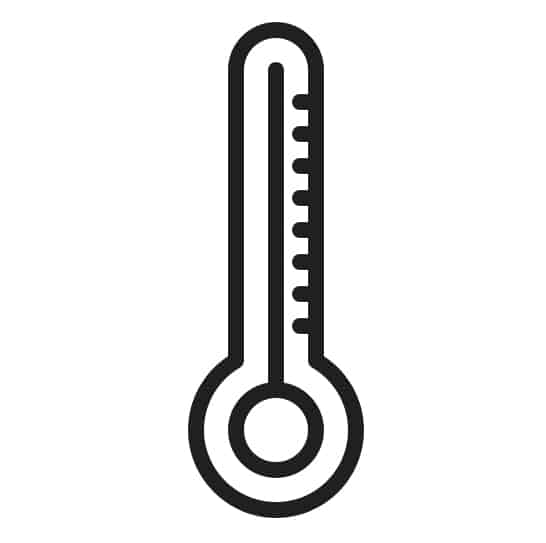 Smart Temperature Control System
Using an advanced Air-Conditioning system, the unit manages internal temperatures to ensure a maximum lifespan, allowing it to operate in a wide array of climates.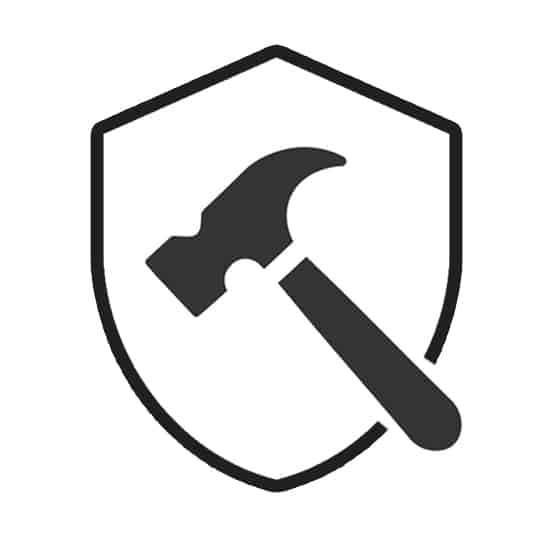 Vandal Resistant
The outer casing is IK10 rated, made from mild steel and thermally toughened glass. Controls and openings are also locked and inaccessible to users.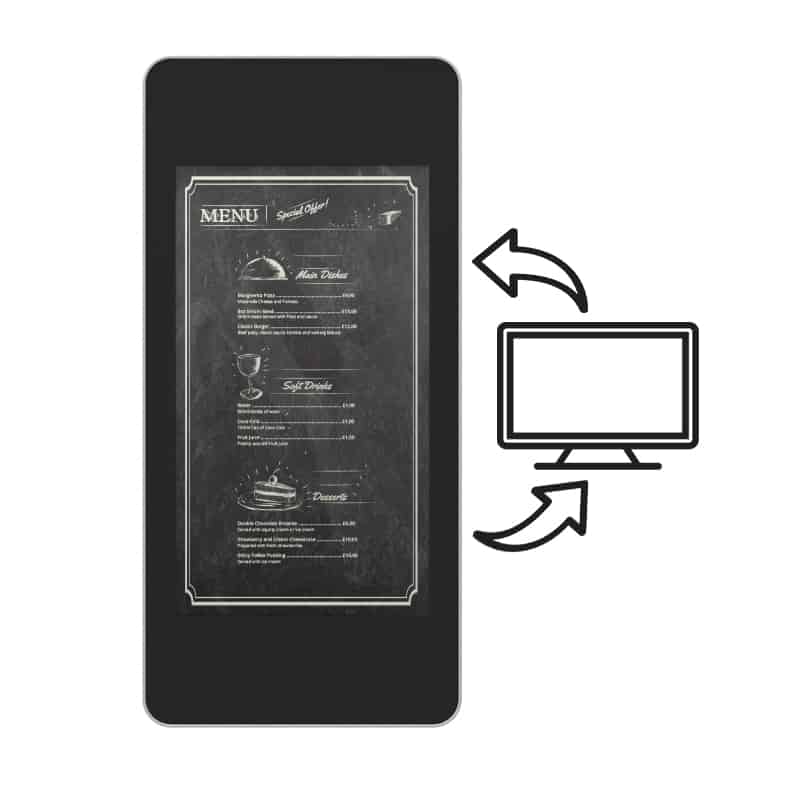 Remote CMS Upgrade
This optional upgrade allows you to manage content remotely via LAN or WiFi. This upgrade includes access to an online Content Management System which provides greater flexibility when creating and managing your media. This is a subscription service, please contact for more info.
Third Party Media Player
Use your own device