Description
8 Button Activation
The VideoClip HD8 is an 8 button option in our range of custom manufactured High Definition digital media players – designed to offer amazing quality and functionality at a reasonable price. With the VC-HD8 you are able to display videos, images and audio through a screen/monitor via HDMI input.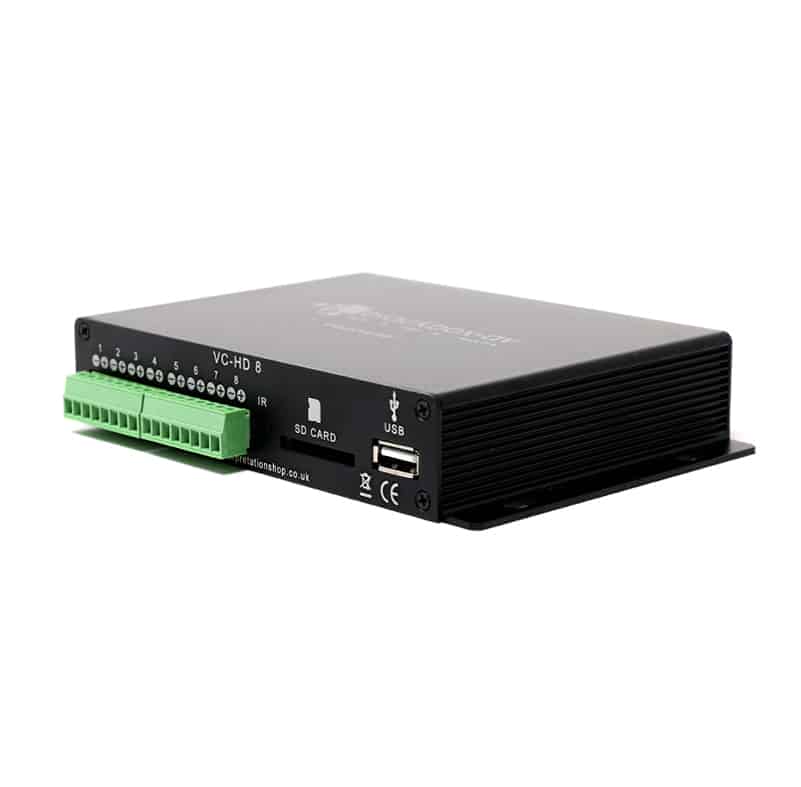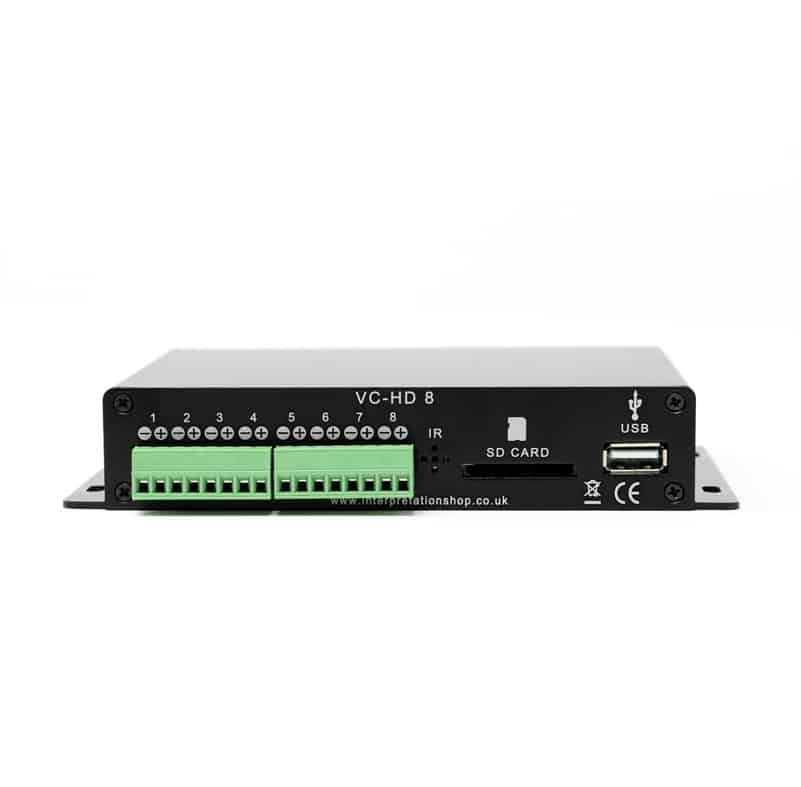 Media from SDHC Card or USB 
It can play content in a looping fashion or be programmed for push button activation, allowing users to select what to watch. Media files are played from either an SDHC card or USB stick (card included with test content preloaded) with buttons configured through the use of a simple 'Autoplay.txt' file.
AutoPlay (for use with Headphones)
When used alongside our 'AutoPlay' capable headphones and handsets the VC-HD8 can automatically activate content upon the pickup of a handset. Simply select this as an option in the drop-down above when purchasing your VideoClip. The VC-HD8 will then arrive with a required cable that allows compatibility with this autoplay function.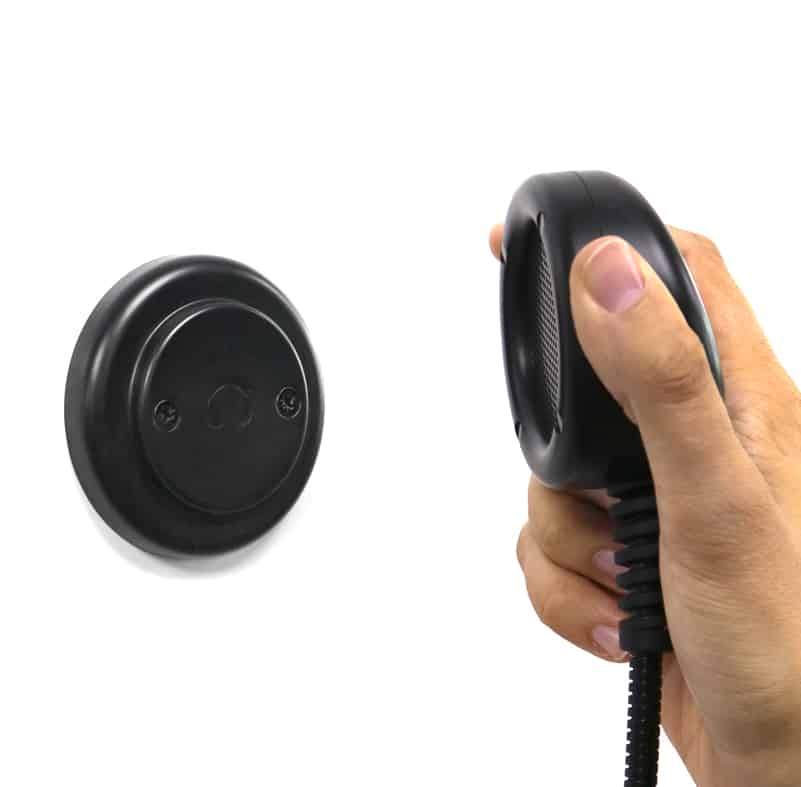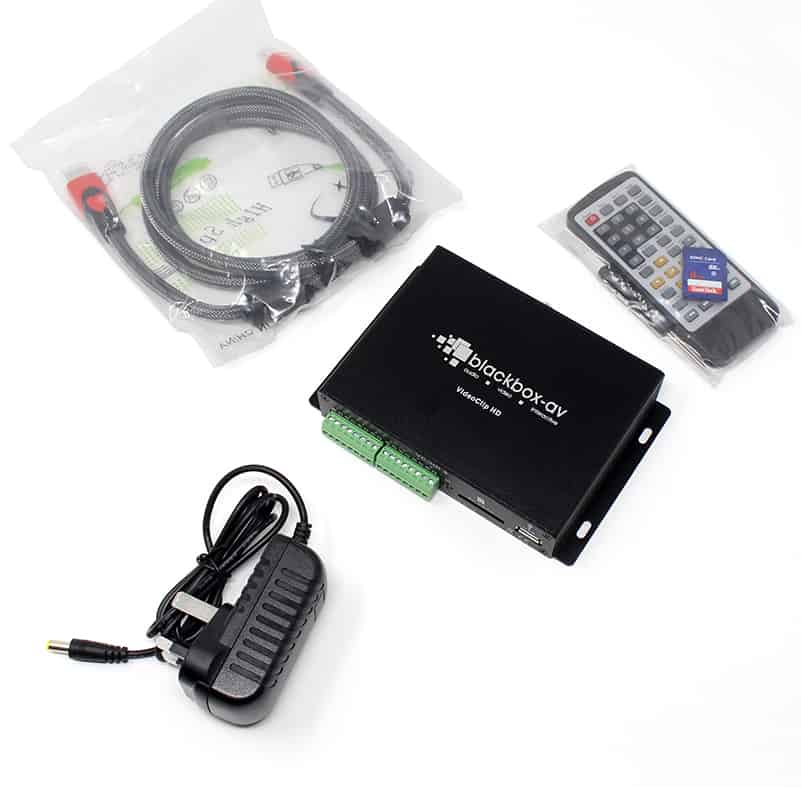 Key Features
Full HD, high quality on even the largest screens
Highly programmable button inputs
Looping content or 8 button activation
Can allow users volume up/down control
Easily programmed attracta screen
Display audio, video or images
Compatible with multiple media formats
Slideshow with multiple transition options
Multi storage options
Button Connections
The VideoClip HD8 is provided with 8 terminal block button connectors, these are required to connect buttons to the VC-HD8. Buttons not included. The VC-HD8 does not support illuminated buttons (see the VCHD6 for illuminated button support)
HDMI – VGA Converter
If you intend to use the VC-HD8 via a VGA cable (and screen) then you will need the additional HDMI – VGA Converter. Simply select this from the dropdown above.