Description
Impact Resistant with Great Sound
The Heavy Duty Handset combines simple design with high-grade, impact-resistant plastic to produce an extremely rugged handset, ideal for busy visitor attractions and public spaces. It boasts a superb quality speaker, which offers great dynamic range, and is able to reproduce music of high clarity or narrative text clearly for the listener.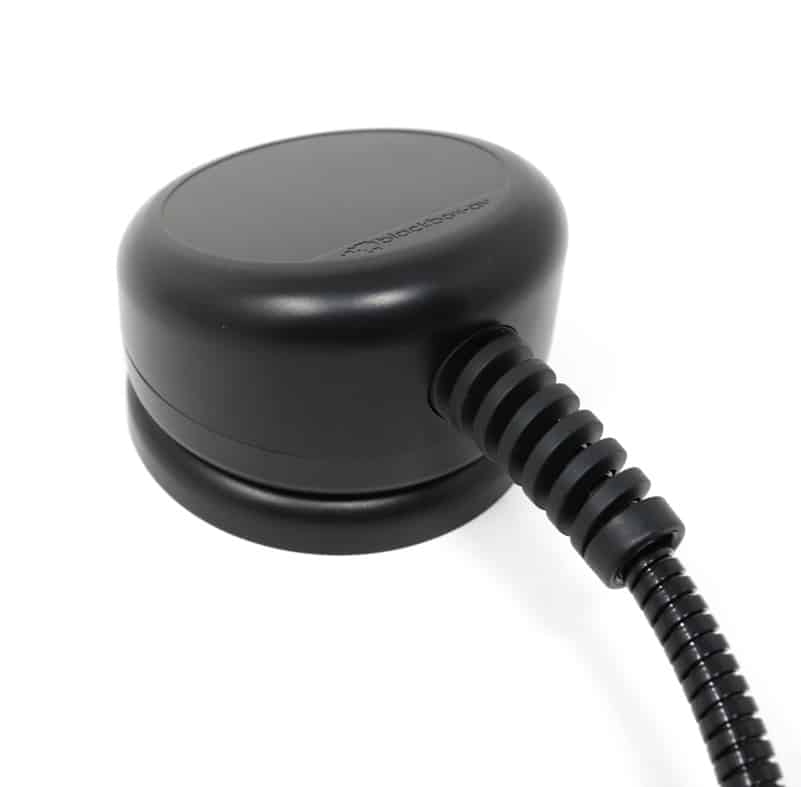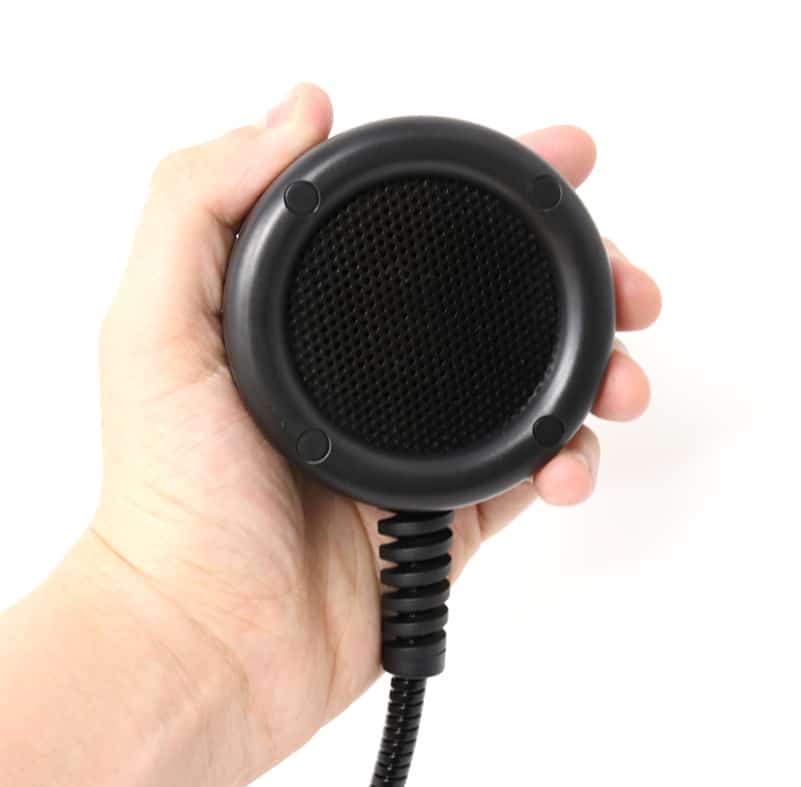 Standard or AutoPlay Version
There are two versions of the Heavy Duty Handset, 'Standard' or 'Autoplay'. Standard operates like any other handset – place it to your ear and listen to the audio file that is playing.
The AutoPlay version incorporates an Auto-Trigger function, this activates the audio content to play when the handset is removed from it's magnetic hanger. Requires compatible device, we recommend our SoundClip range.
No Need For Replacement Parts
Constructed completely from high-grade, impact-resistant plastics, there's no need for replacement parts such as new gauzes or ear pads.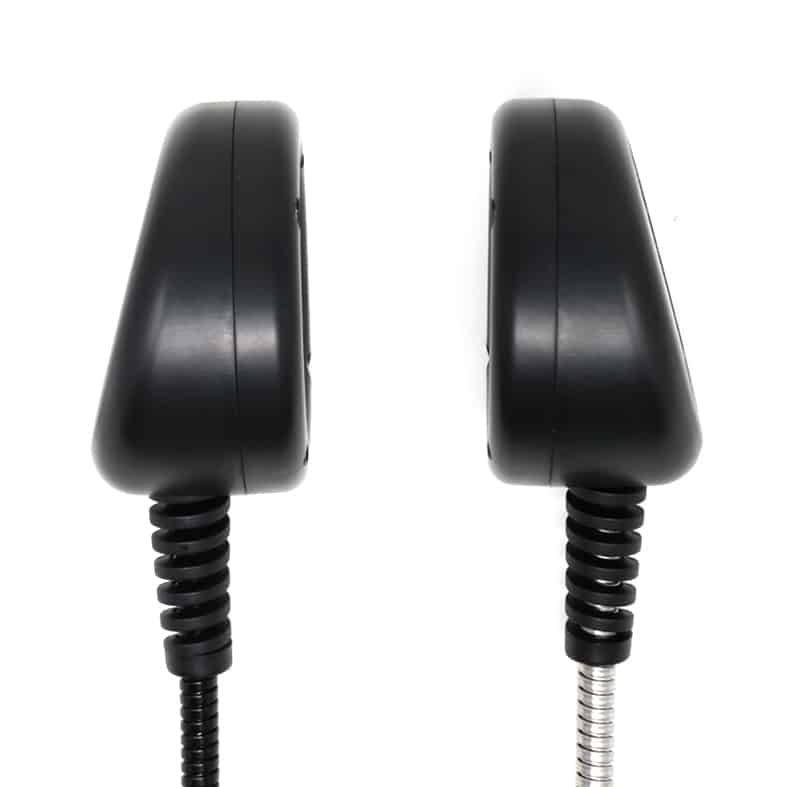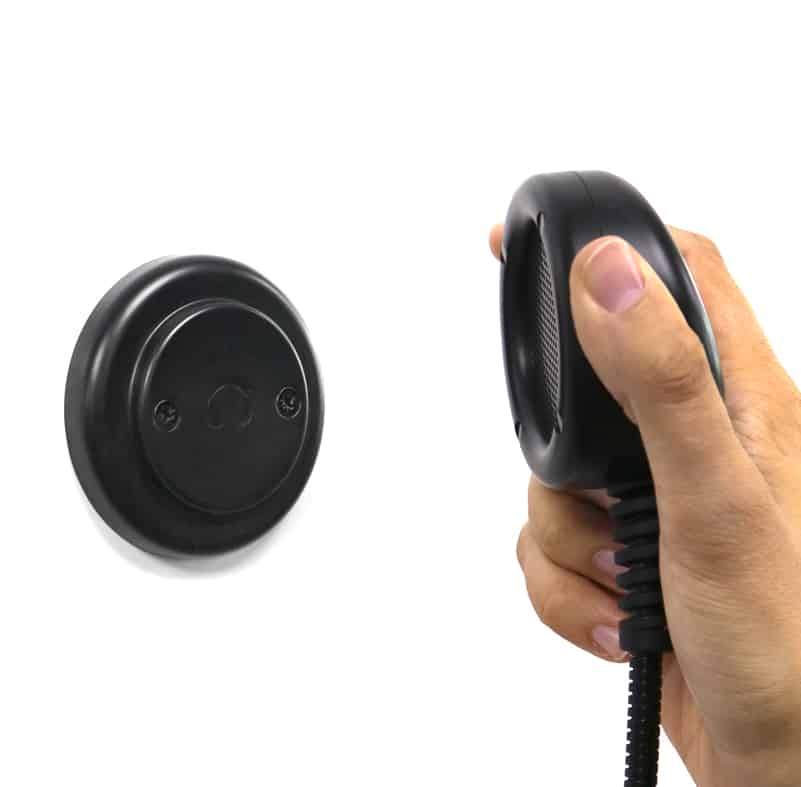 Magnetic Hanger
The magnetic hanger offers an elegant and simple-to-use storage solution. We have optimised the magnetic pull force so that it is easy to remove with minimum effort, and equally straightforward to replace. This makes The Heavy Duty Handset ideal for children or adults.
Armoured Cable – 3.5mm Jack
A 8mm thick, 1.35m long, stainless steel braided armoured cable protects the internal audio cable. A 3.5mm audio jack allows for simple connection to your audio source. A robust strain relief connecting the cable to the handset offers further protection against cable fracture giving your handset the maximum durability.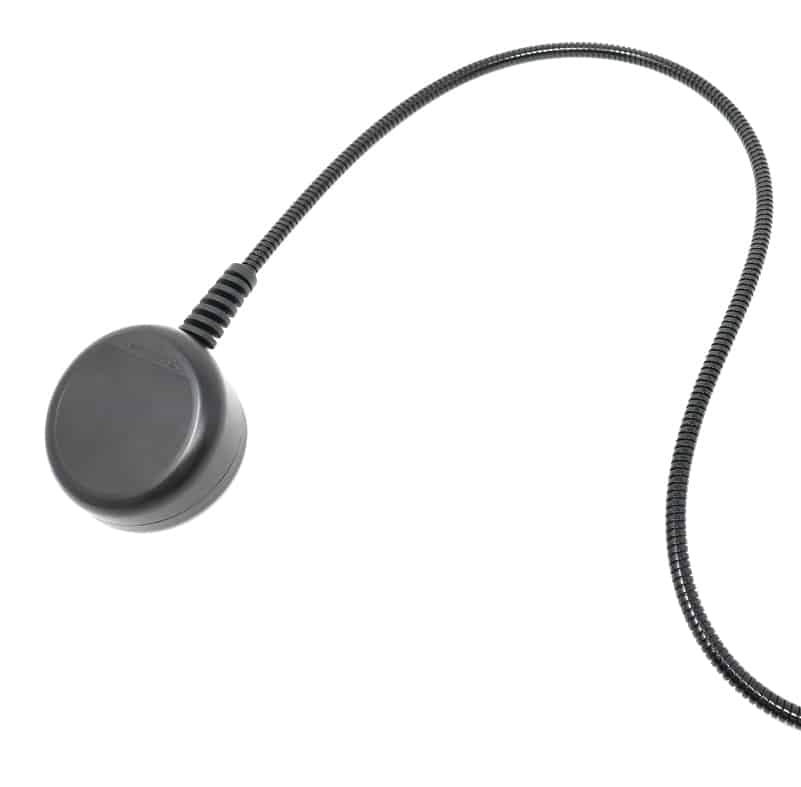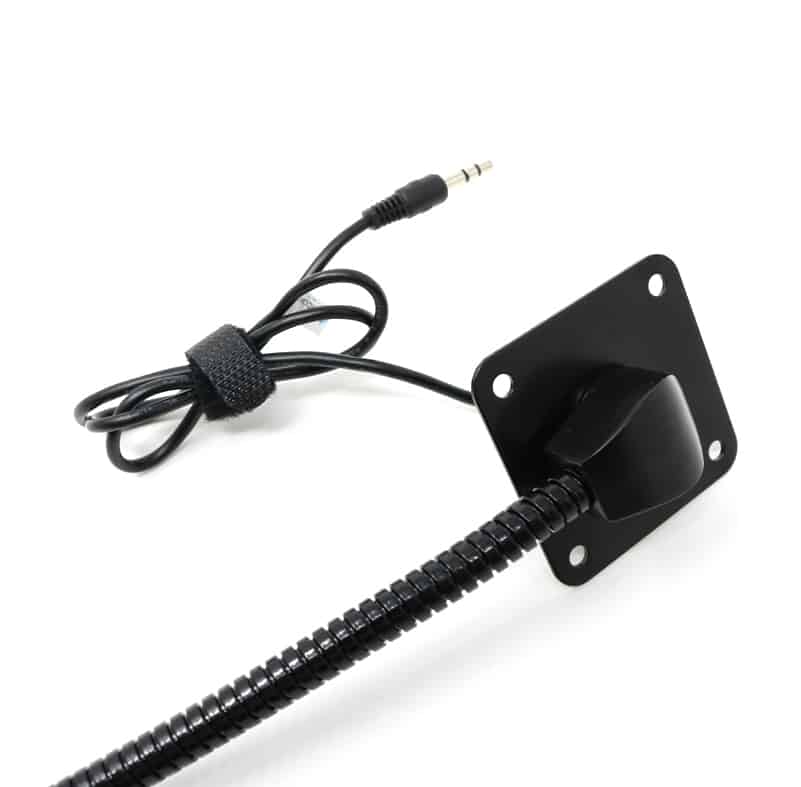 90° Swivel Knuckle and Mounting Plate 
The supplied 90° Swivel Knuckle and Mounting Plate is used to fix the handset in place. This offers a strengthened rotating anchor point which prevents cable fracture.
Custom Branding labels
Want to add a logo, instructions or just some colour to your Heavy Duty Handset? Well you can thanks to the optional Customised Branding Labels. Choose this option at checkout, simply send us your artwork or logo and we'll supply your handset(s) with a label attached plus spares.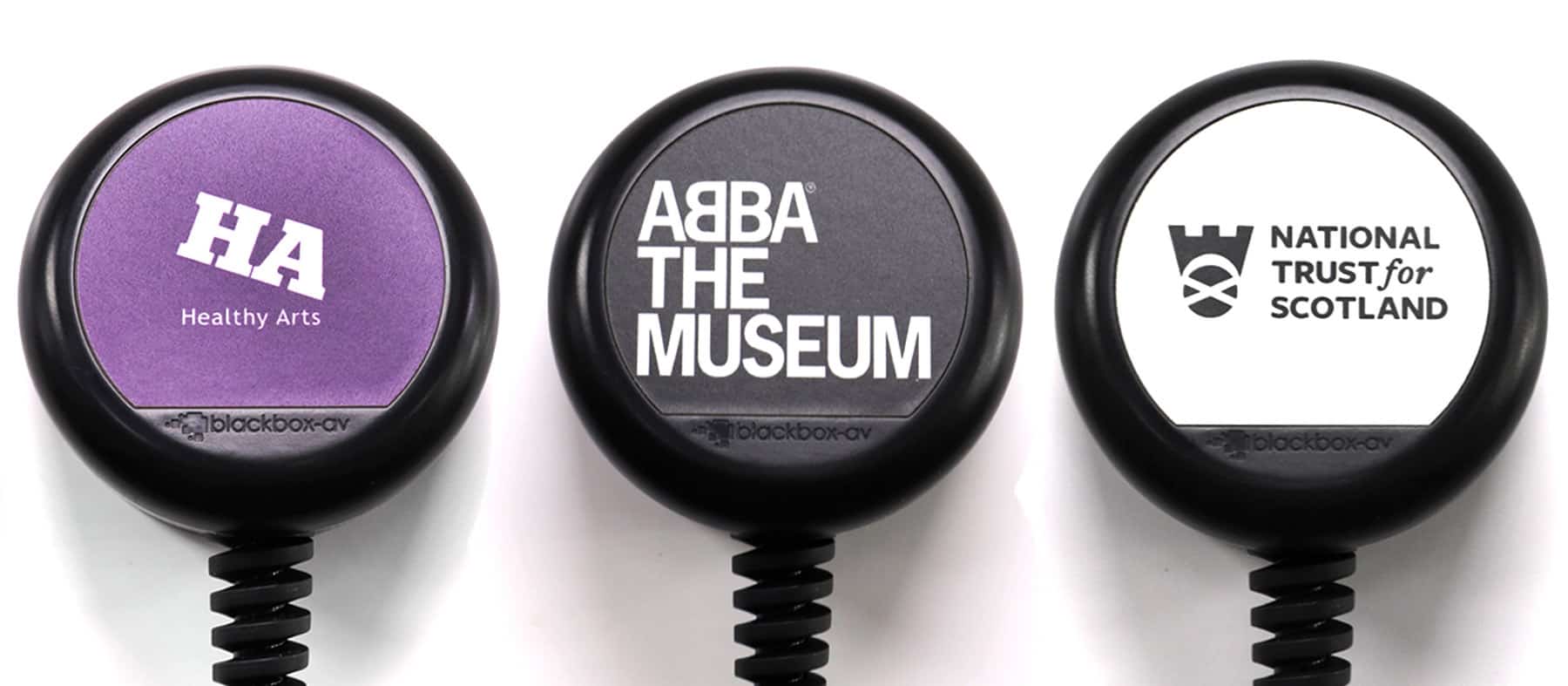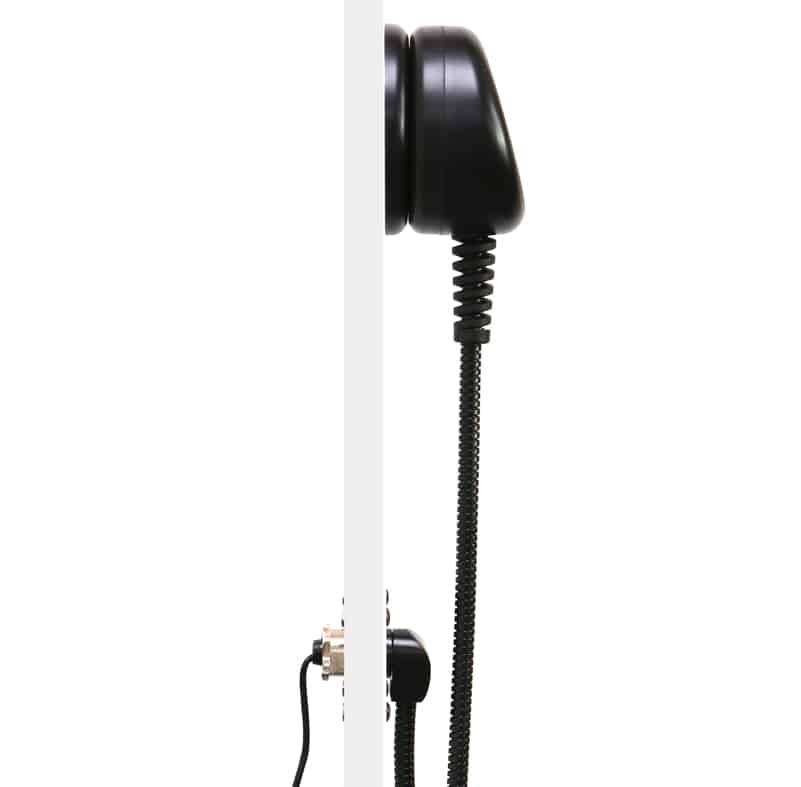 Easy Fitting
With the 90° Swivel Knuckle and Mounting Plate, the Heavy Duty Handset is designed to be mounted through any surface. The knuckle can be fitted through any panel or casing. The 3.5mm audio jack has 650mm of cable (from knuckle to tip) which can then be connected to your chosen playback device. (We recommend our SoundClip range.)
Options
The Heavy Duty Handset has a number of options. It can be purchased with Silver or Black styling (applies to the grill, armoured cable, knuckle and mounting plate).
There is also the choice between the AutoPlay and Standard version, as well as the option of Custom Branding Labels.