Description
Reliable and Vandal Resistant
Our Double Cup/MKII Headphones are reliable, vandal resistant and suitable for any application within the public domain, thanks to the audio cable being protected inside a larger steel armoured conduit cable.
They offer increased durability and improved sound due to the inclusion of the unique 90° swivel knuckle, a more robust anchor point between cable and headphones, as well as boasting an increased impedance of 100 Ohms. They are supplied with a 3.5mm jack and a simple robust hanger of modern design for easy storage.
We also offer durable single cup headphones.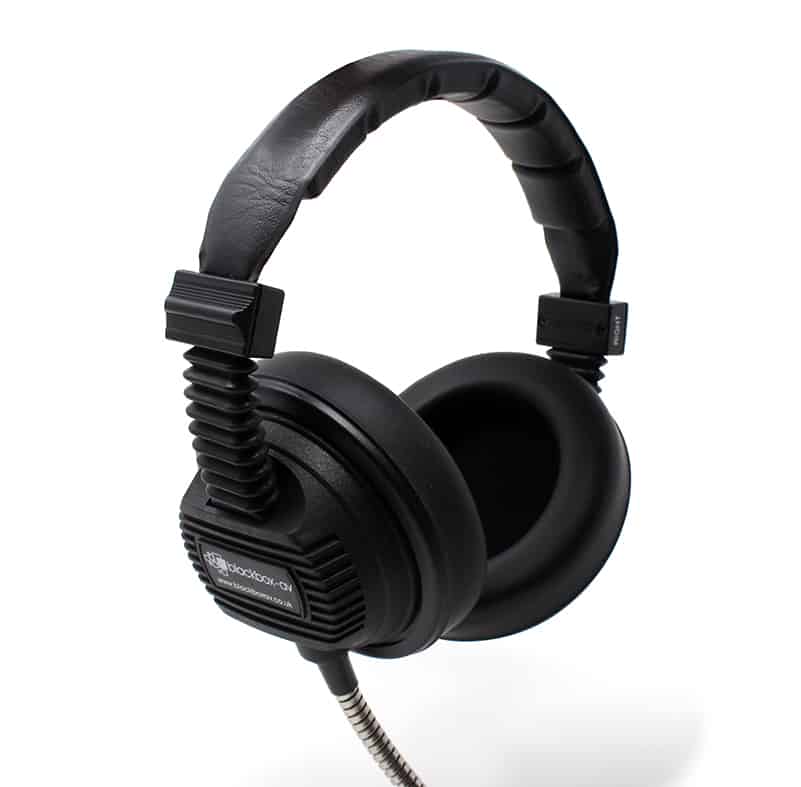 Standard or AutoPlay Version
There are two versions of the Double Cup/MKII Headphones, 'Standard' or 'Autoplay'. Standard operates like any other pair of headphones – place on your ears and listen to the audio file that is playing.
The AutoPlay version incorporates an Auto-Trigger function, this activates the audio content to play when the headphones are removed from it's magnetic hanger. Requires compatible device, we recommend our SoundClip range 
Key Features
Highly robust and vandal resistant
Modern hanger included
90° swivel knuckle
Reliable performance
Versatile applications
Easy to fit on site
Ergonomic and comfortable design
Cost effective and offer value for money
Replaceable ear pads available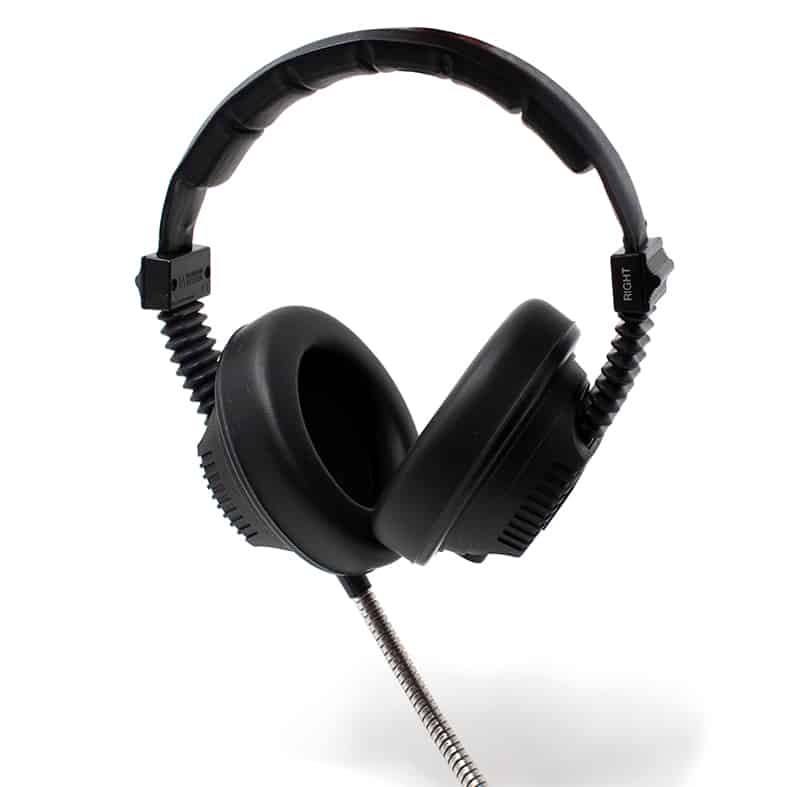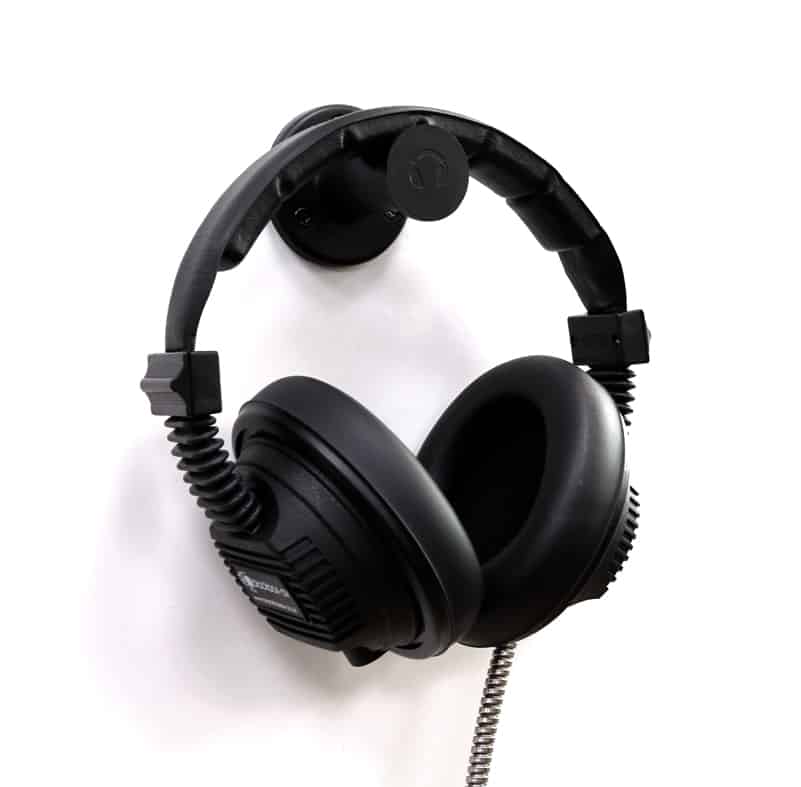 Unique Modern Hanger
The supplied hanger is beautifully simple in design. The AutoPlay function is enabled via the unique hanger – although primarily designed to work when combined with our range of SoundClip audio players, the Auto-Play function should be compatible with a range of other devices (please confirm with us before purchase).
Unique 90° Knuckle
Many companies use glands (or nothing at all) which allows the cable to pass straight through a material but does not allow the cable to hang naturally, putting strain onto the cable and the fitting.
The 90° knuckle protects the fitting point and also limits cable movement to 45° providing a sound anchor point and preventing the cable from being twisted around which can quickly cause damage to the inner cable, requiring a service call to repair.
Specifically engineered for public application, these headphones are considered the best and last longer in everyday use, having been in constant development since we first supplied them to 'Virgin' and 'Our Price' record stores almost 20 years ago.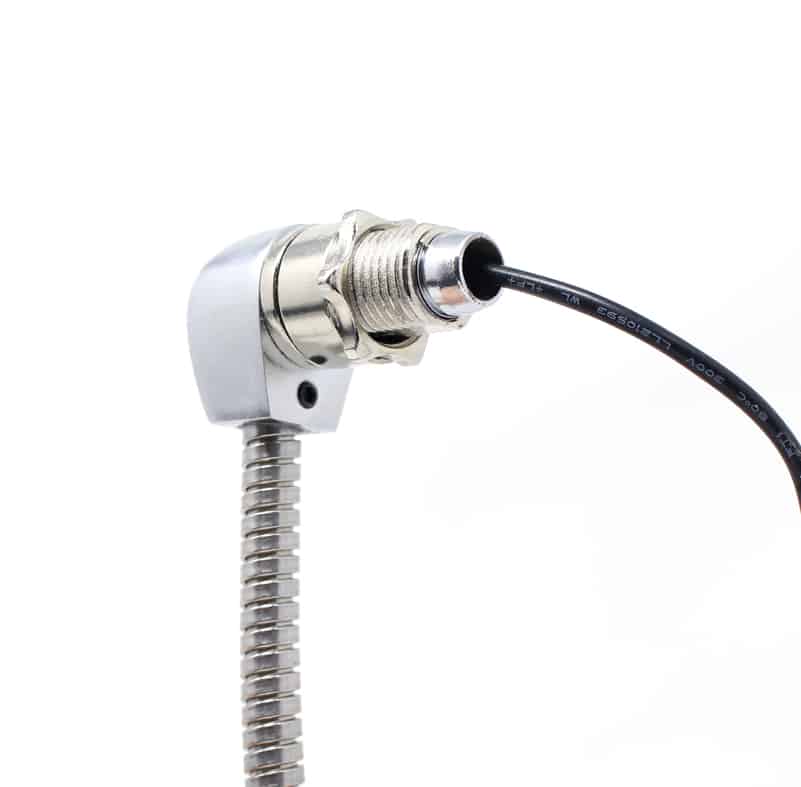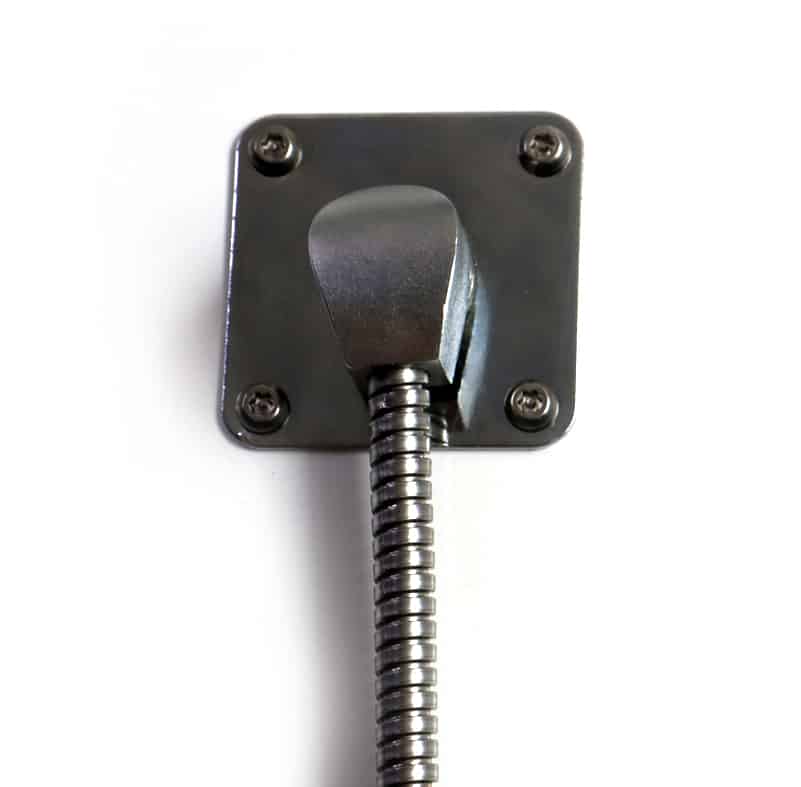 Optional Mounting Plate
We also offer an optional Knuckle Mounting Plate for increased durability at the fitting point should it be required. This helps secure the cable in place and avoids wear and tear.
3.5mm Jack
Simply connect the headphones to your audio playback device using the 3.5mm jack. If you are in need of an audio playback device we recommend a SoundClip which contains an on-board amplifier and can output to 2 headphones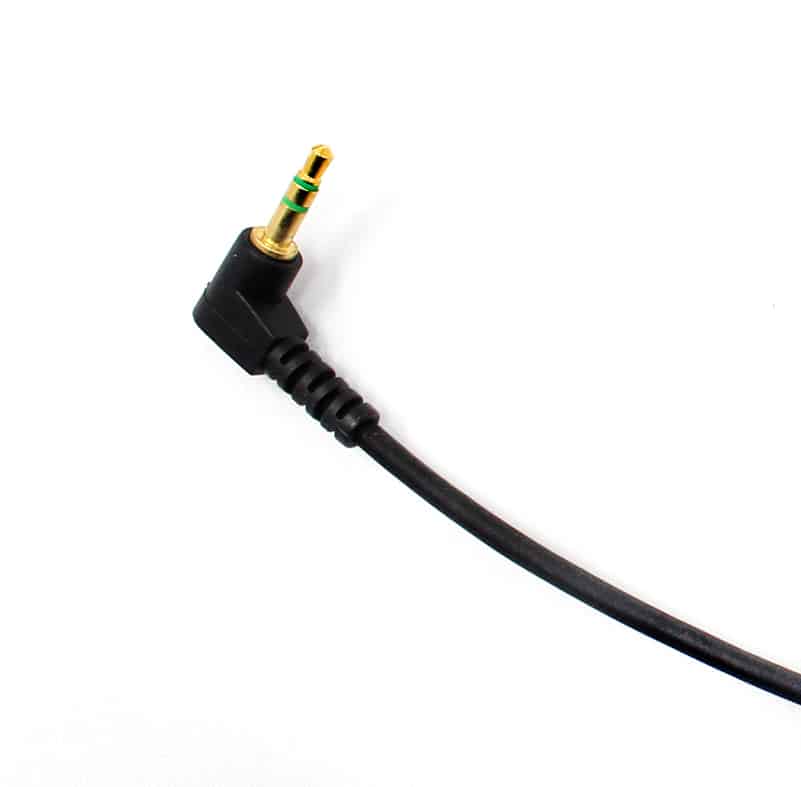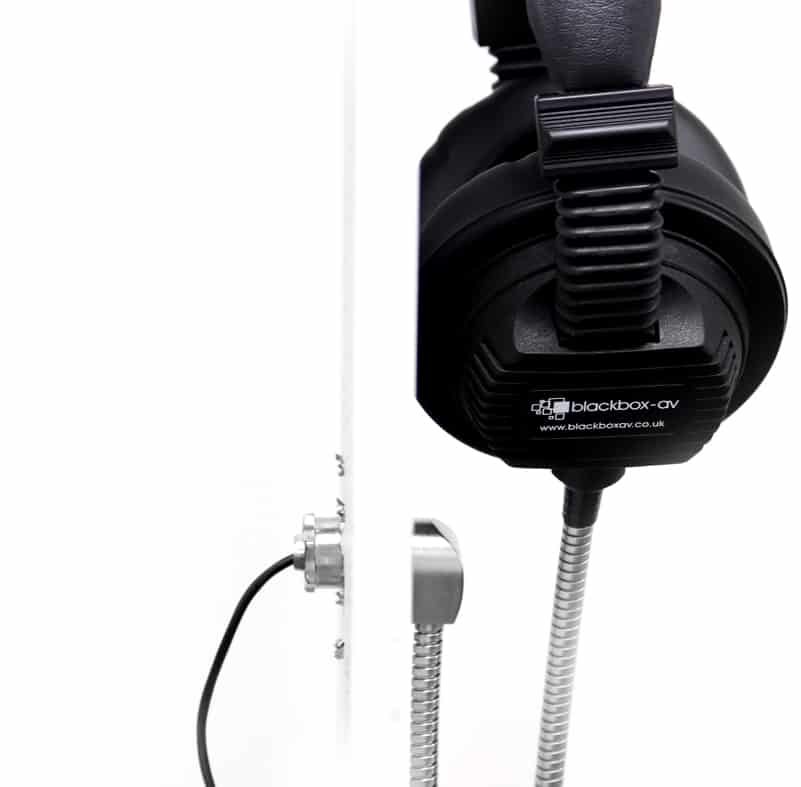 Easy Fitting
The unit is very easy to fit on site and is particularly well suited for applications in museums, attractions, retail and other high usage environments. Using the 90° swivel knuckle you fit the headphones through a panel, the optional knuckle plate allows you to strengthen this cable connection point and avoid fracturing.
Options
Standard / AutoPlay
With / Without Knuckle Mounting Plate