Description
Hearing Aid Compatible HDH
In 2010, the UK introduced the Equality Act, as part of this act businesses and other organisations are required to provide hearing loop systems for their service users.
The Heavy Duty Handset HL allows just that, offering all of the benefits of the standard HDH but with an included T-coil system and Nominal Impedance of 16 ohms, allowing compatibility with hearing aids.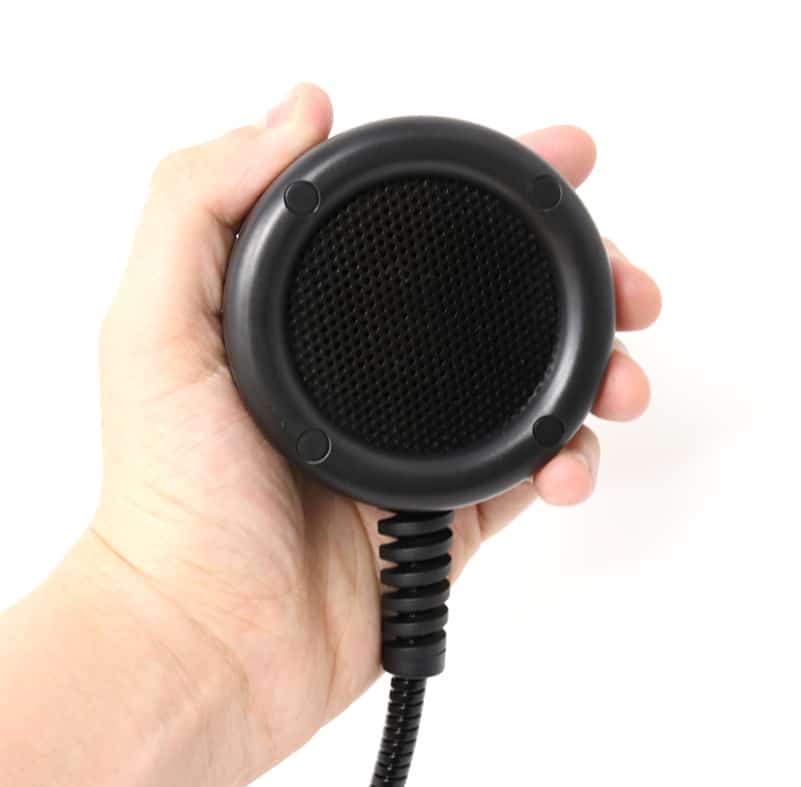 Standard or AutoPlay Version
We offer two versions of the Heavy Duty Handset Hearing Loop, 'Standard' or 'Autoplay'. Standard operates like any other handset – place it to your ear and listen to the audio file that is playing.
The AutoPlay version incorporates an Auto-Trigger function, this activates the audio content to play when the handset is removed from it's magnetic hanger. Requires compatible device such as our SoundClip Players.
Compatible Devices
The Heavy Duty Handset Hearing Loop is compatible with our range of SoundClip players. If you wish to use other devices, audio outputs labelled as 'Line out' won't necessarily be suitable and you will likely require an additional Headphone Amplifier.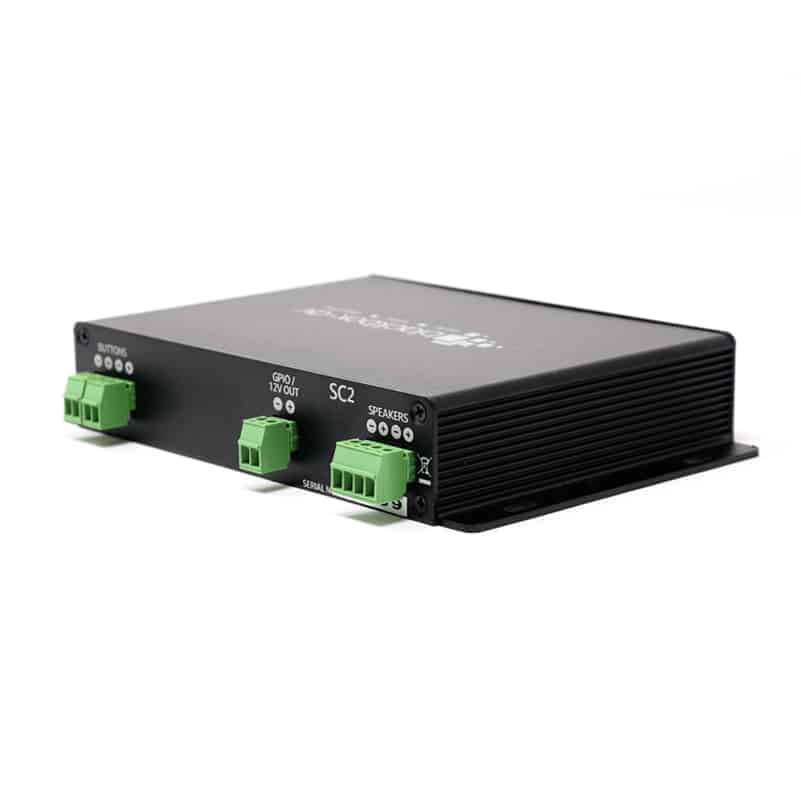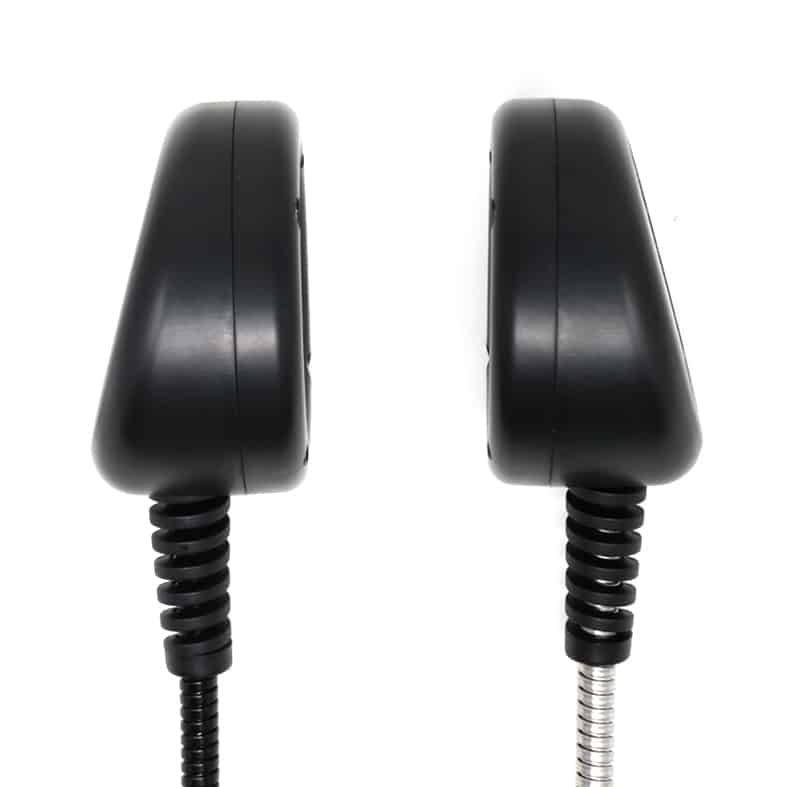 No Need For Replacement Parts
Constructed completely from high-grade, impact-resistant plastics, there's no need for replacement parts such as new gauzes or ear pads.
Magnetic Hanger
The magnetic hanger offers an elegant and simple-to-use storage solution. We have optimised the magnetic pull force so that it is easy to remove with minimum effort, and equally straightforward to replace. This makes The Heavy Duty Handset ideal for children or adults.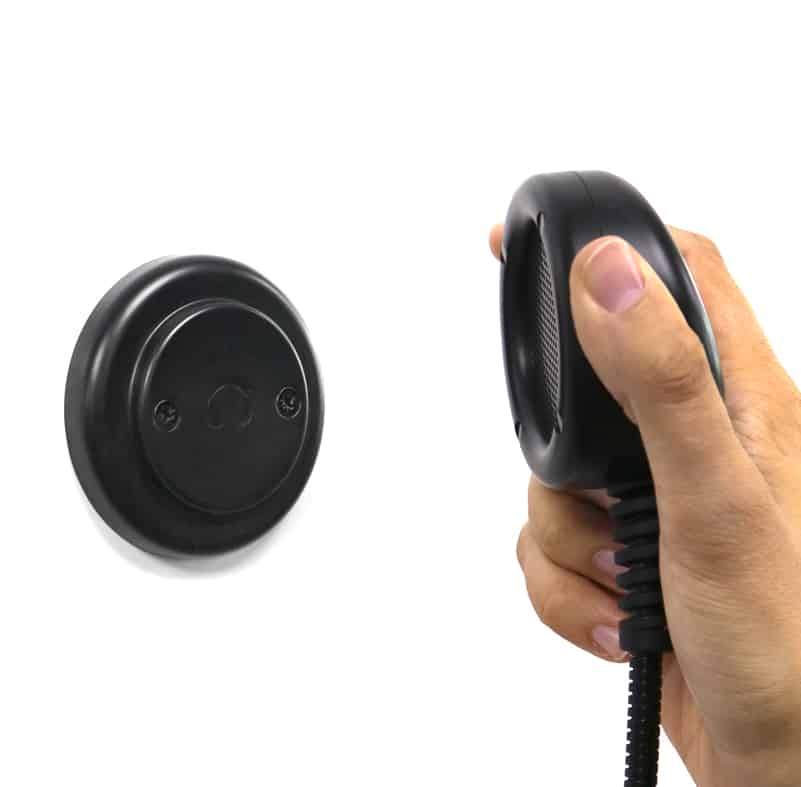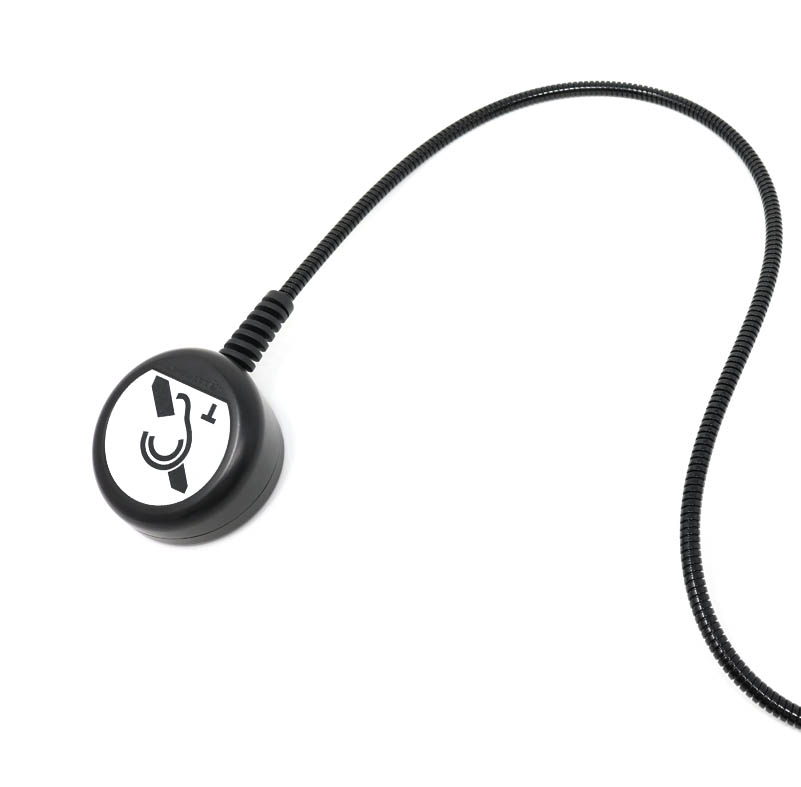 Armoured Cable – 3.5mm Jack
A 8mm thick, 1.35m long, stainless steel armoured conduit protects the internal audio cable. A 3.5mm audio jack allows for simple connection to your audio source. A robust strain relief connecting the cable to the handset offers further protection against cable fracture giving your handset the maximum durability.
90° Swivel Knuckle and Mounting Plate 
The supplied 90° Swivel Knuckle and Mounting Plate is used to fix the handset in place. This offers a strengthened rotating anchor point which prevents cable fracture. The Mounting Plate is not supplied with fixing screws.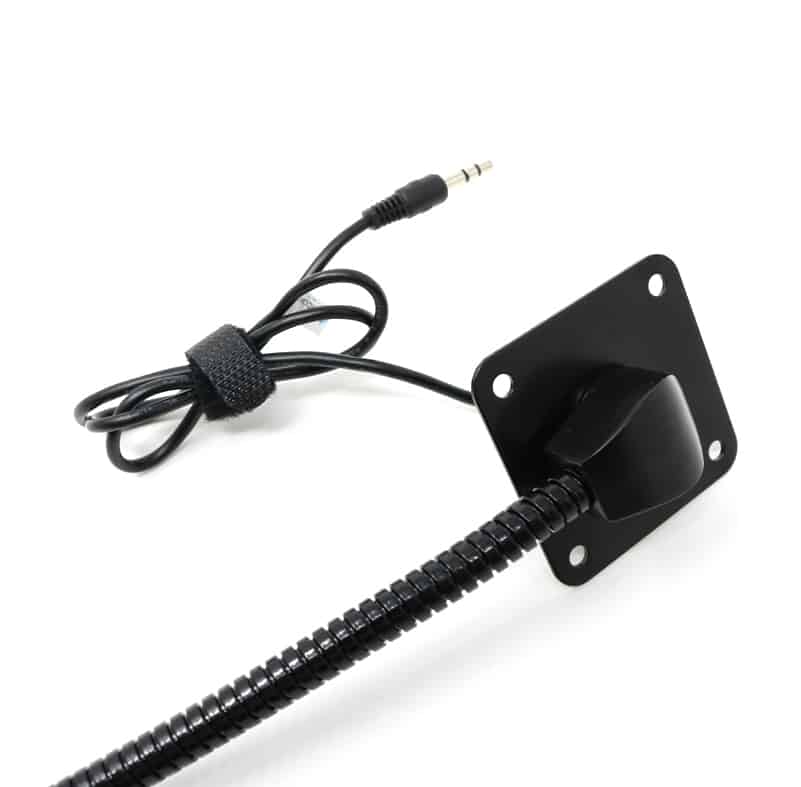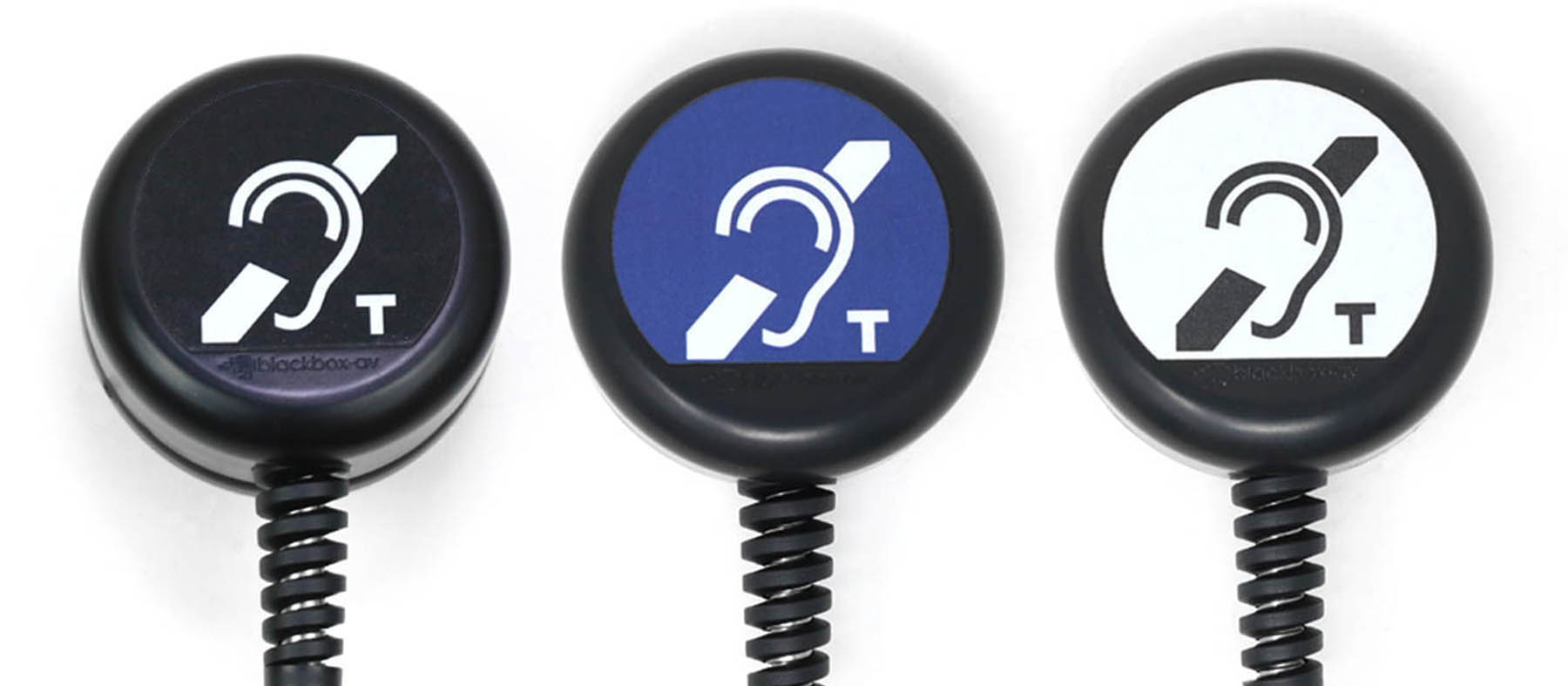 Branding Label & T-Coil Symbol 
You will need to include this universal symbol indicating t-coil accommodations on your device. We offer 3 colour combinations as standard.
You can also include custom full colour graphics should you wish to provide us your designs, or a design service is available for a fee upon request.
Easy Fitting
With the 90° Swivel Knuckle and Mounting Plate, the Heavy Duty Handset is designed to be mounted through any surface. The knuckle can be fitted through any panel or casing. The 3.5mm audio jack has 650mm of cable (from knuckle to tip) which can then be connected to your chosen playback device.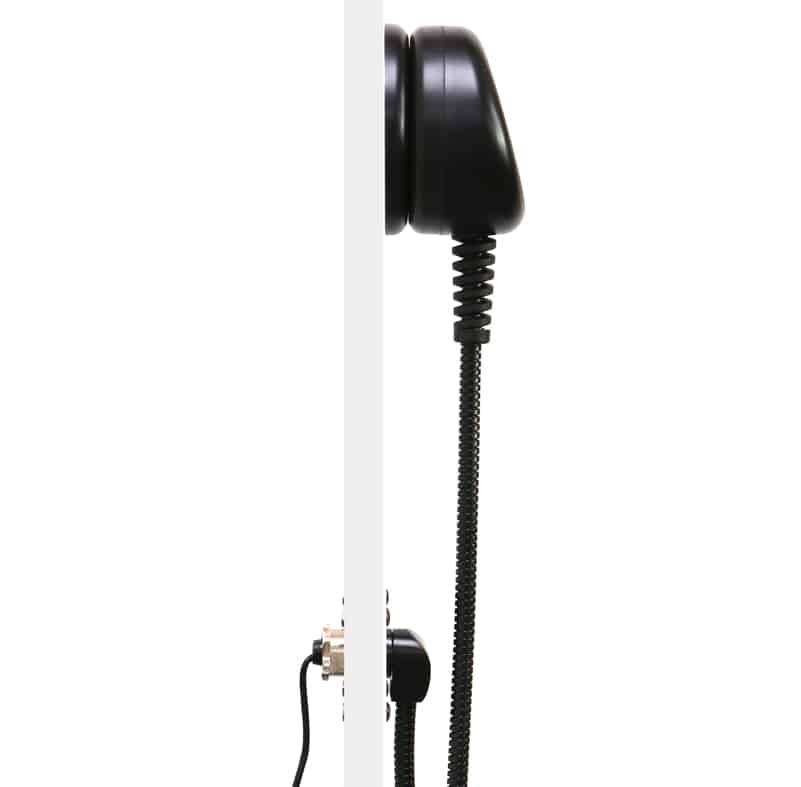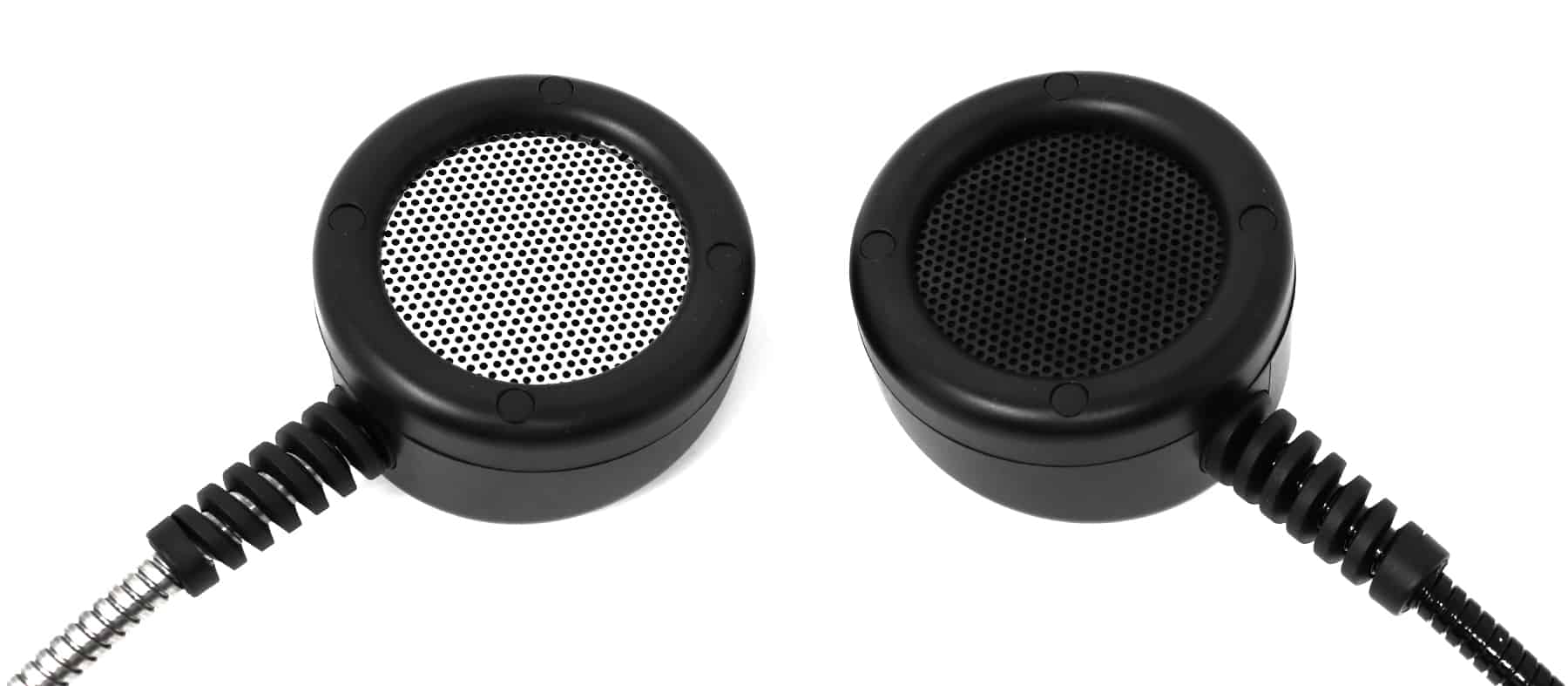 Colour Options
The Heavy Duty Handset has a number of options. It can be purchased with Silver or Black styling (applies to the grill, armoured cable, knuckle and mounting plate).
Teardrop Faceplate Option
The HDH is very easy to fit on site and particularly well suited to high usage environments.
Using the 90° swivel knuckle you fit the armoured cable through a panel, providing strength to this area with the included mounting plate.
Alternatively for an additional cost you can use an optional Teardrop Faceplate instead which combines the Magnetic Hanger and 90° Knuckle into a single tidy installation point (note the mounting plate is no longer required with this option and so is not supplied).
The Teardrop mounting plate is available in Silver & Black (sent out depending on the colour of your HDH).