Description
All-in-One Audio Solution
The Audio Frame is the ideal customisable plug-and-play listening point. Use up to 8 buttons (with 2 separate volume + / -), personalise the full-colour graphics panel and output to Handsets or Speakers.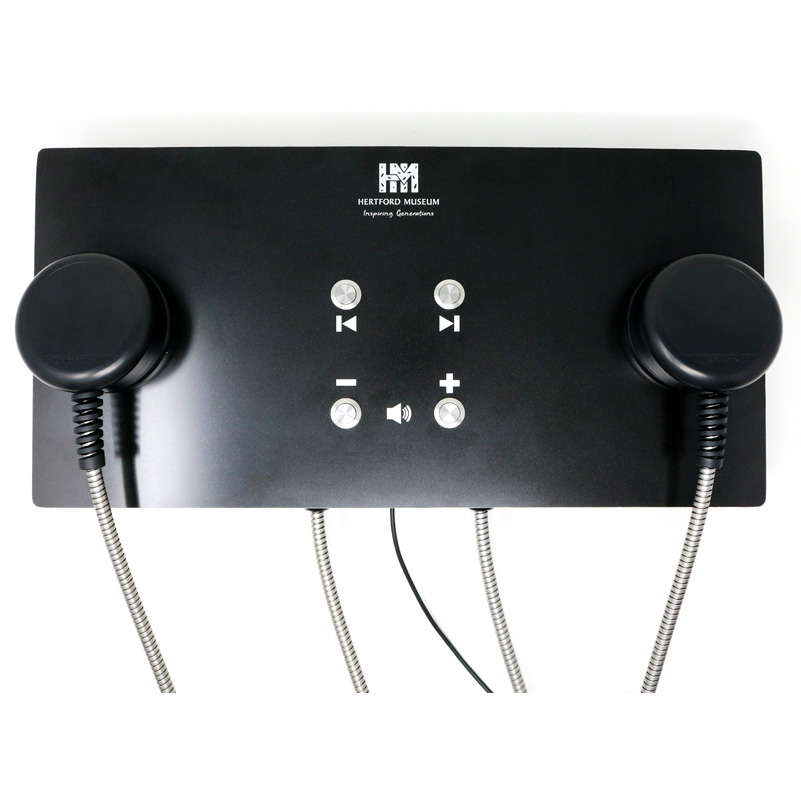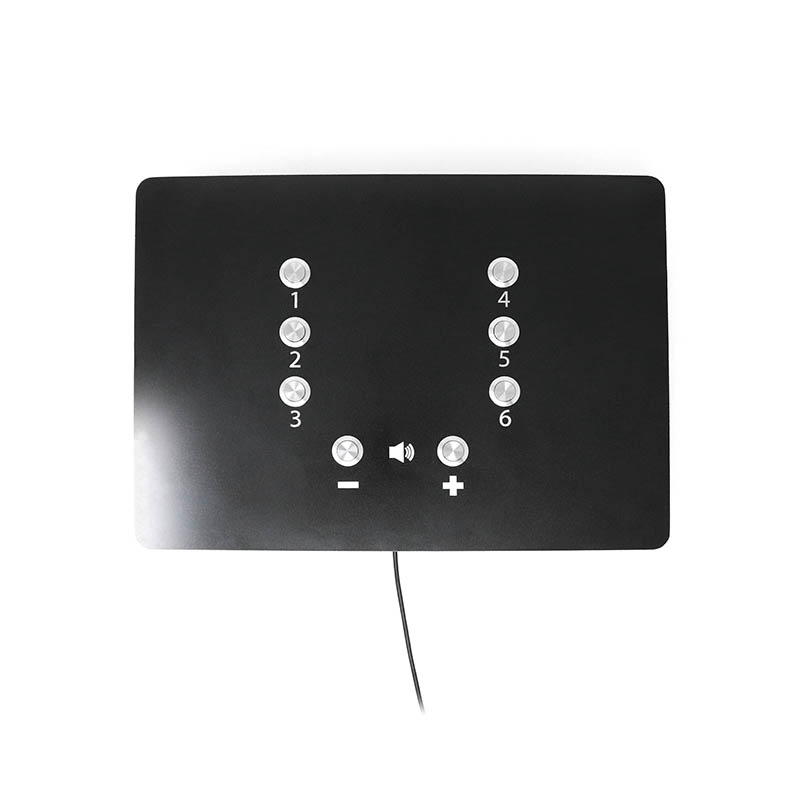 Use anything from 1 – 8 Push Buttons
The Audio Frame offers up to 8 buttons for audio playback (supporting up to 99 tracks if used in next / previous mode), with 2 separate buttons for volume control. The inbuilt audio player also supports a variety of play modes including;
Interruptible Playback
Non-Interruptible Playback
Next/Previous
Hold to Play
Easy to Update
Update your audio tracks with the rear MicroSD Card port (MicroSD Card supplied). Secure the connection by fitting the included cap.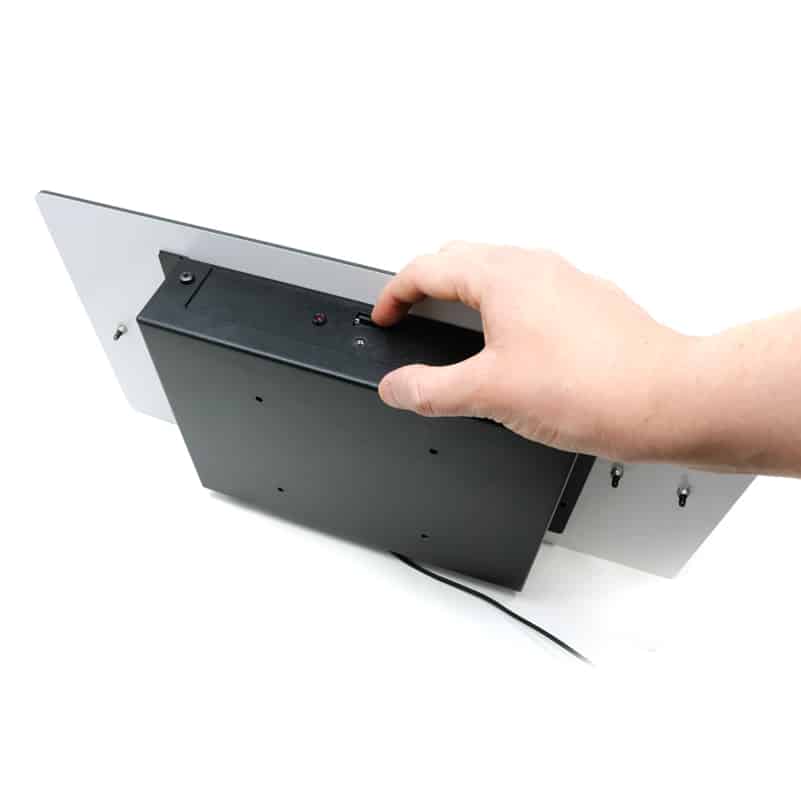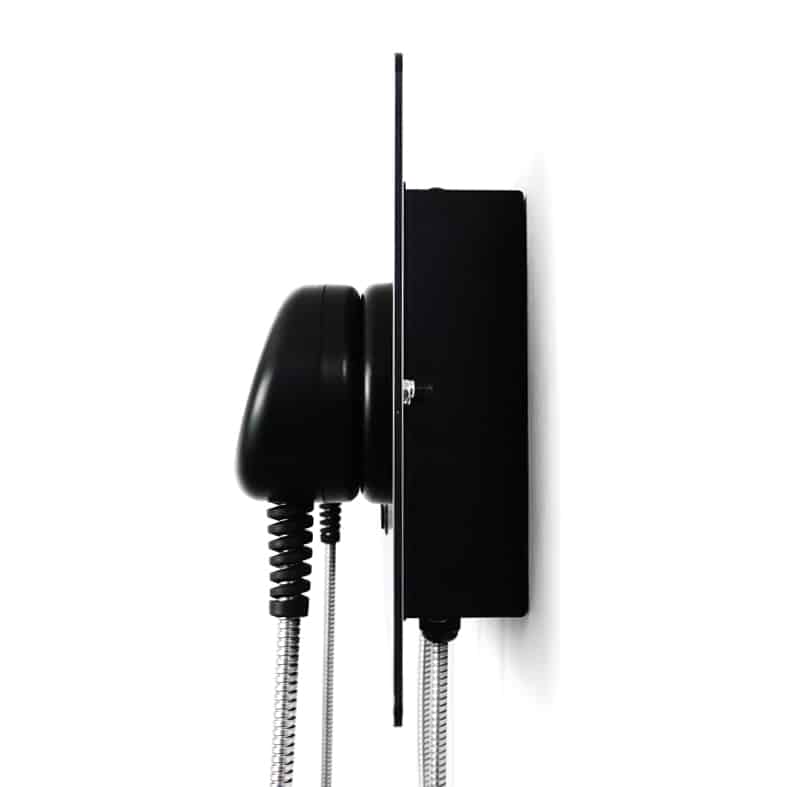 Wall Mounted
The Audio Frame is easily wall mounted using the VESA backplate. Simply fix the backplate to the wall then slot the front plate over the top and secure in place. 
Optional Stand
The Audio Frame can be supplied with a lightweight stand. This should be secured to the floor via bolts and allows the unit to be used as a freestanding kiosk.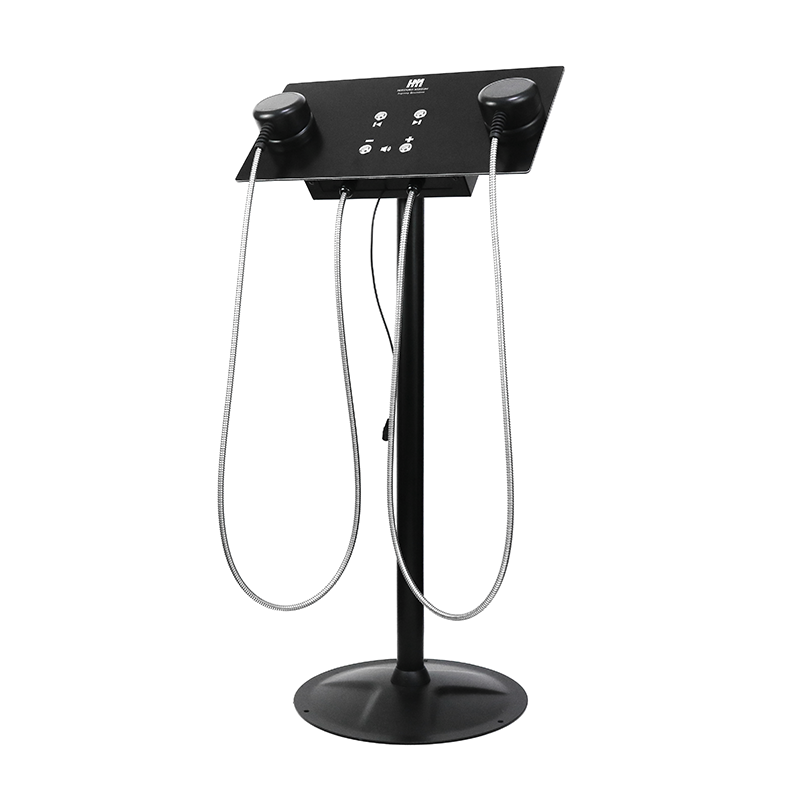 Customisation Options
The Audio Frame offers a number of flexible options. Upon purchase you will be contacted to discuss the following;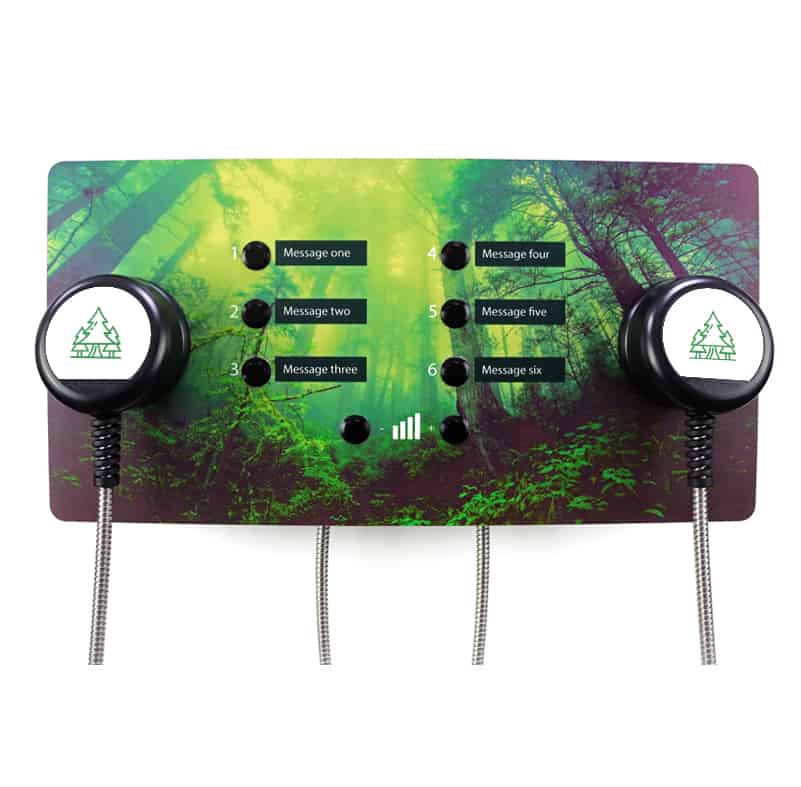 Audio Frame Artwork
You can design the graphics yourself (using our template in the downloads tab), or we can design it for you.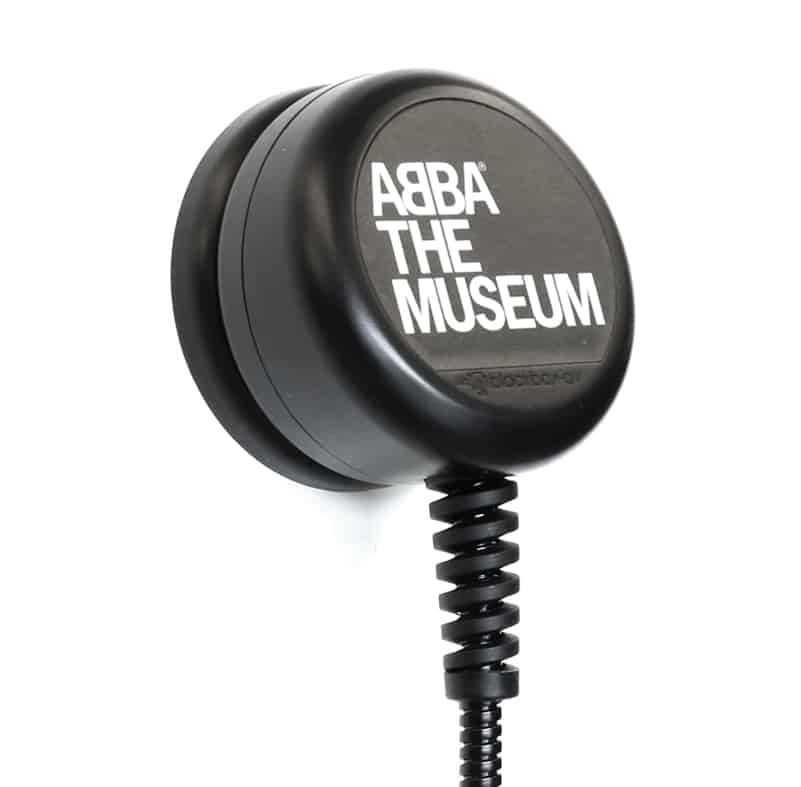 Handset Artwork
Customise the handsets with full colour branding labels.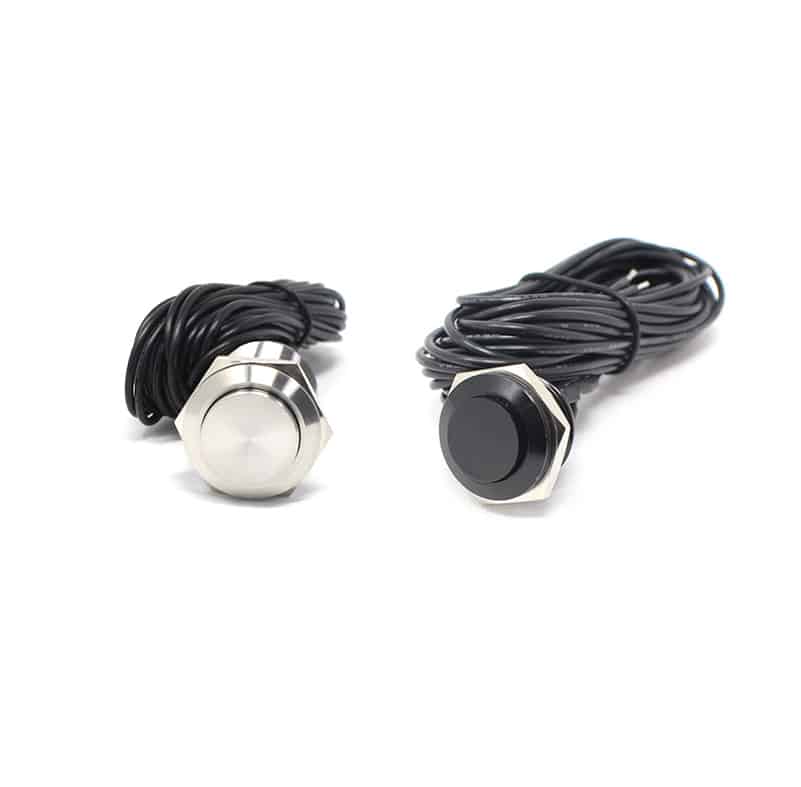 Push Buttons
You can select up to 8 activation buttons to be fitted onto the Audio Frame, Plus 2 for volume up and down. There is a black or silver option. (See template for button location options)
Heavy Duty Handset or Speakers
Fitted with up to 1 or 2 robust Heavy Duty Handsets. The impact-resistant plastic design produces an extremely rugged handset, ideal for busy visitor attractions and public spaces. Alternatively, you can use 2 x 8Ω 5W Speakers installed within the metal plate.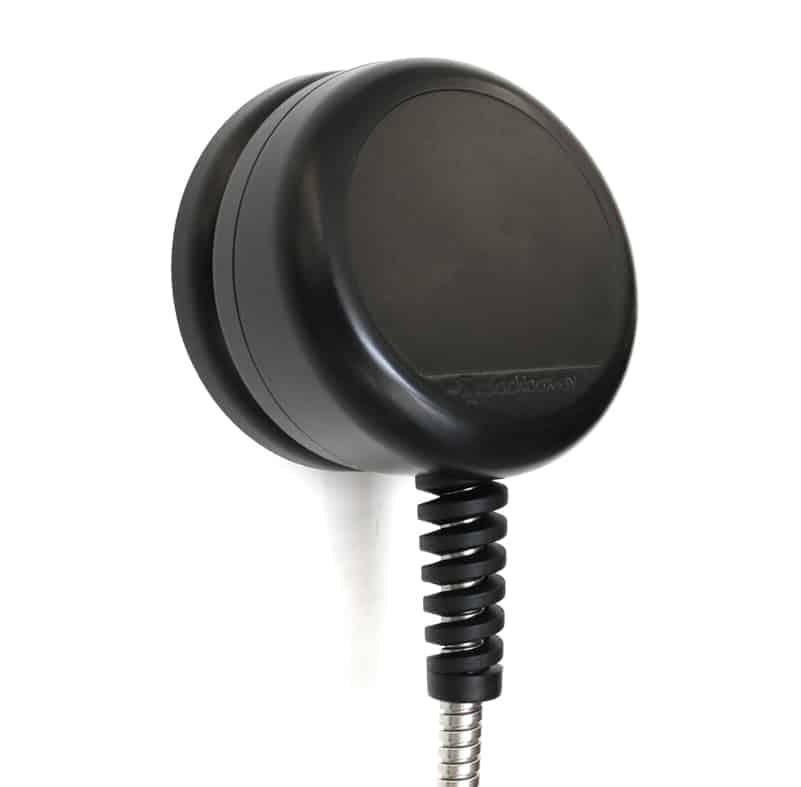 Hearing Loop Version
We offer a Hearing Loop version of the Heavy Duty Handset which provides the same high quality audio as the standard HDH but with included T-Coil technology, making it compatible with hearing aids. This version comes with a branding label as standard, depicting the universal T-Coil symbol.
Select this option during checkout and somebody will be in touch to discuss your label requirements after purchase.