Description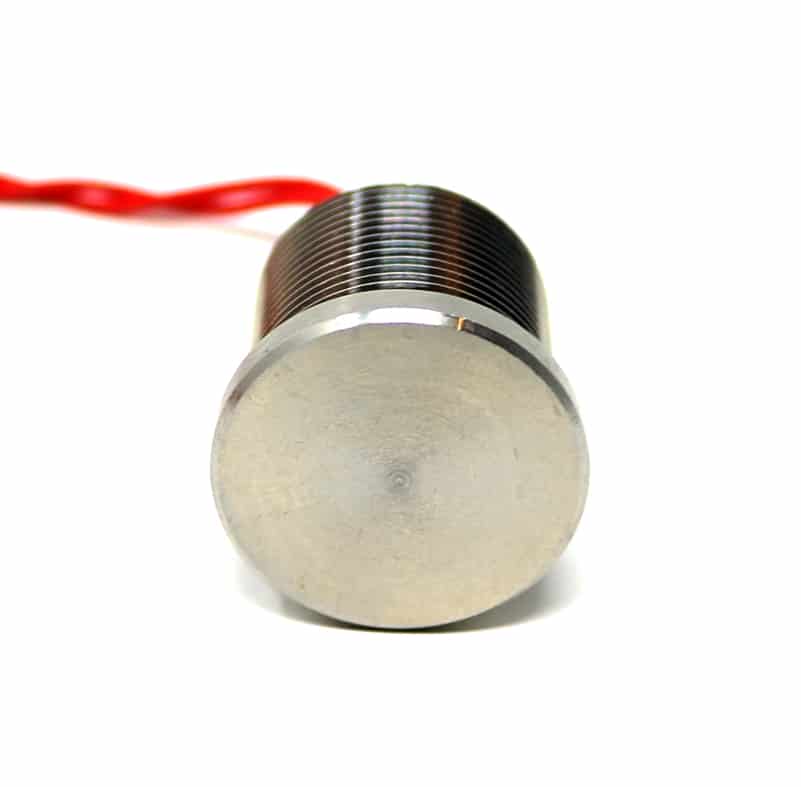 Doesn't Rust
The important feature of the Piezo Button is that it's a one piece construction with no moving parts. It is therefore weatherproof and the stainless steel construction means it won't rust.
This is our standard outdoor button and used on all our outdoor interpretation products. This is still a 'push' button and relies upon a small amount of pressure to be applied to the face of the button.
Indoor and Outdoor Use
Piezo is the must have button for outdoor use but you can also use it inside! Available in brushed stainless steel or black semi gloss finish. The 19mm Piezo Button is supplied with Approximately 500mm of cabling.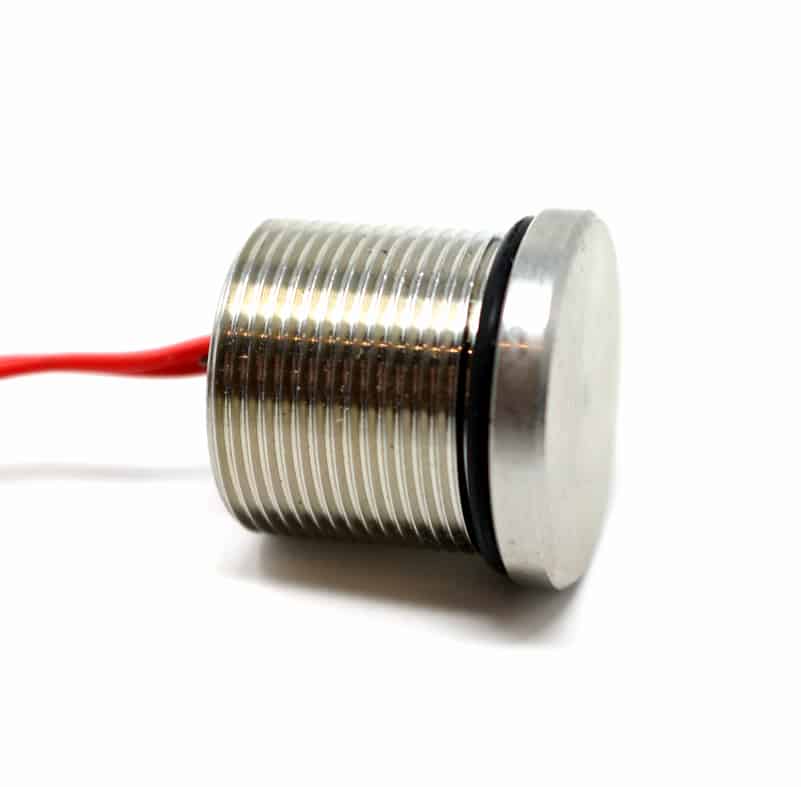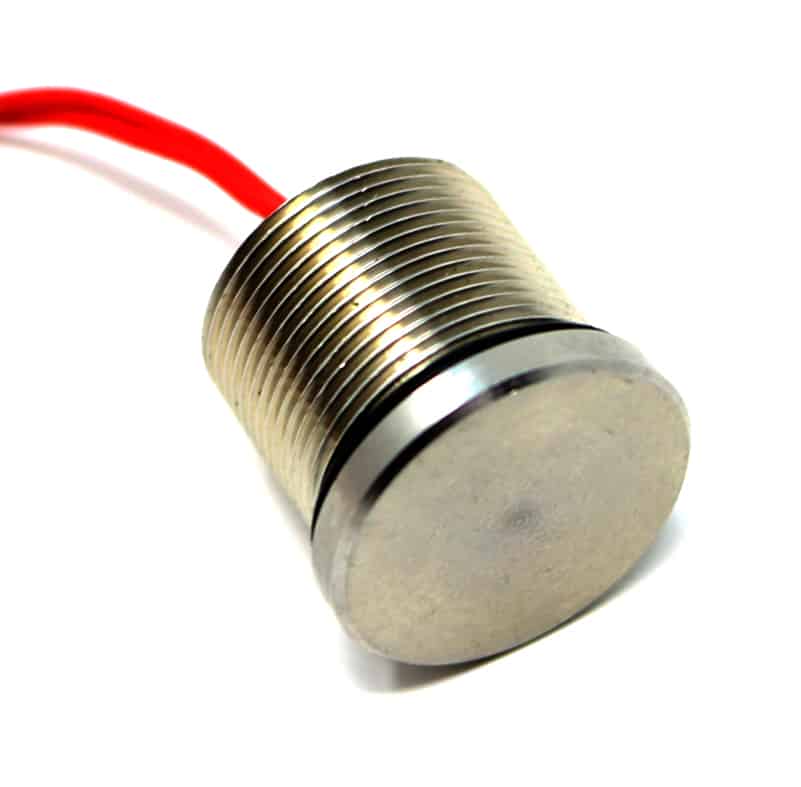 Fitting Options
You will need to have a 20mm hole within your wood / metalwork to accept the button. These buttons are compatible with our push button operated outdoor products.