Description
32″ Multi Touch Kiosk
The 32″ Multi Touch Kiosk combines uncompromising technical performance with elegant design and style to provide stand-alone, multi touch interactivity to visitors on demand.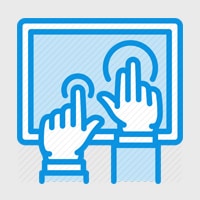 Multi-Touch Technology
Utilising Capacitive touch technology to ensure reliability throughout extended use. The screen supports up to 10 touches and gesture controls. By combining precision touchscreen technology within a professional-grade 32″ LCD panel, this kiosk is ideal for use in high traffic public access environments.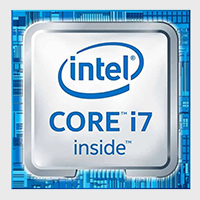 Powerful Computer
The in-built i7 PC with a Solid State Hard Drive is more than powerful enough to handle practically any public facing software you may wish to utilise (we recommend our software package Lightbox 3).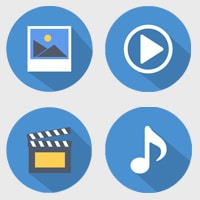 Multi-Media
Whether using headphones or the in-built speakers, our modern kiosk range is ideal for multi-media interactives. Educate and engage users with vibrant media browsers, games and applications (not supplied as standard).
Works alongside Lightbox 3
(must be purchased seperately) If bought alongside Lightbox 3, the kiosk will enable visitors to access video, audio, graphical and textual information in a quick, easy and comprehensive manner and can be installed in both temporary and permanent settings. Often situated in exhibitions, company receptions, foyers, and many other popular locations, LB3 allows passing visitors to interact with fun games or browse information in a highly customised and curated fashion.
Purchase Options
Purchase in White or Black.
Choose to include Wheels with the Kiosk.
Purchase without headphones.
Purchase with our reliable MKII Headphones mounted onto a hanger.
Purchase with 2 x Heavy Duty Handsets.
Purchase with 2 x Hearing Loop Heavy Duty Handsets.
Select a Power Cable length that best suits your installation space.
Please contact us to discuss bespoke requirements.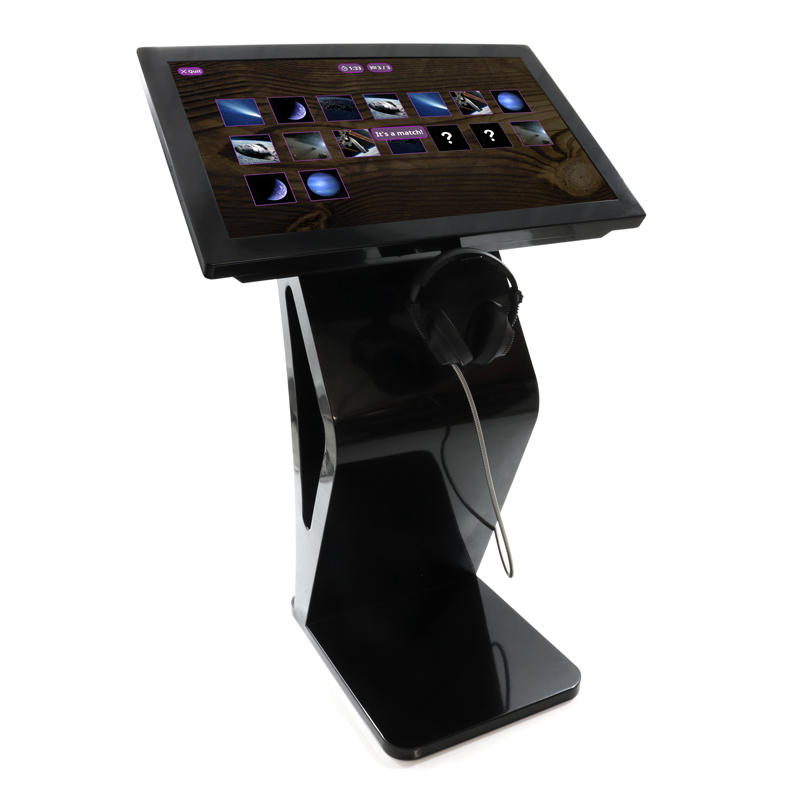 Hearing Loop Version
We offer a Hearing Loop version of the Heavy Duty Handset which provides the same high quality audio as the standard HDH but with included T-Coil technology, making it compatible with hearing aids. This version comes with a branding label as standard, depicting the universal T-Coil symbol.
Select this option during checkout and somebody will be in touch to discuss your label requirements after purchase.