Description
Portable Display
The Outdoor Android Battery powered display is easily moved thanks to the rugged castor wheels.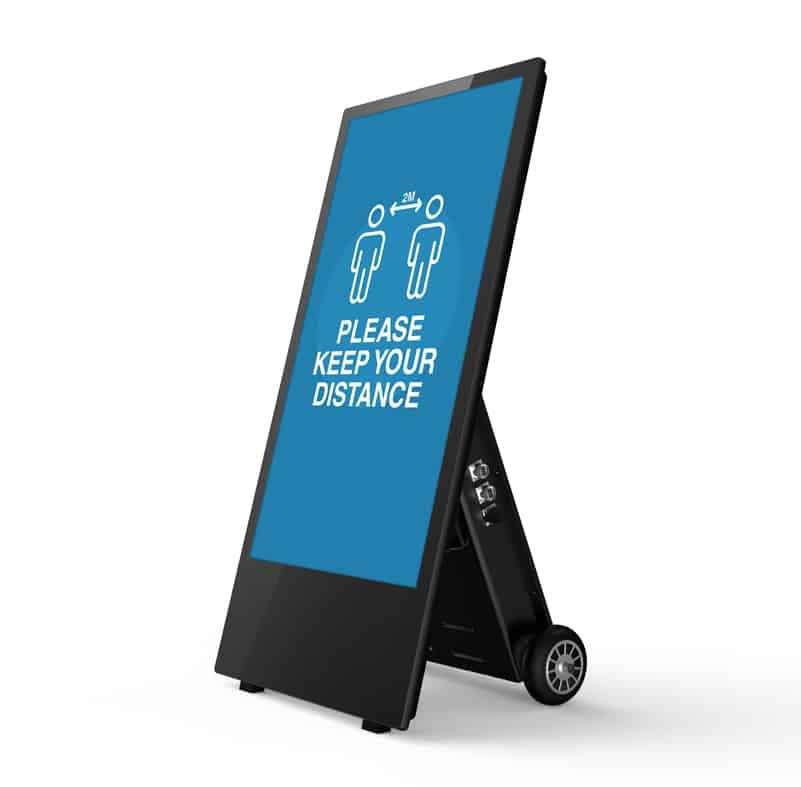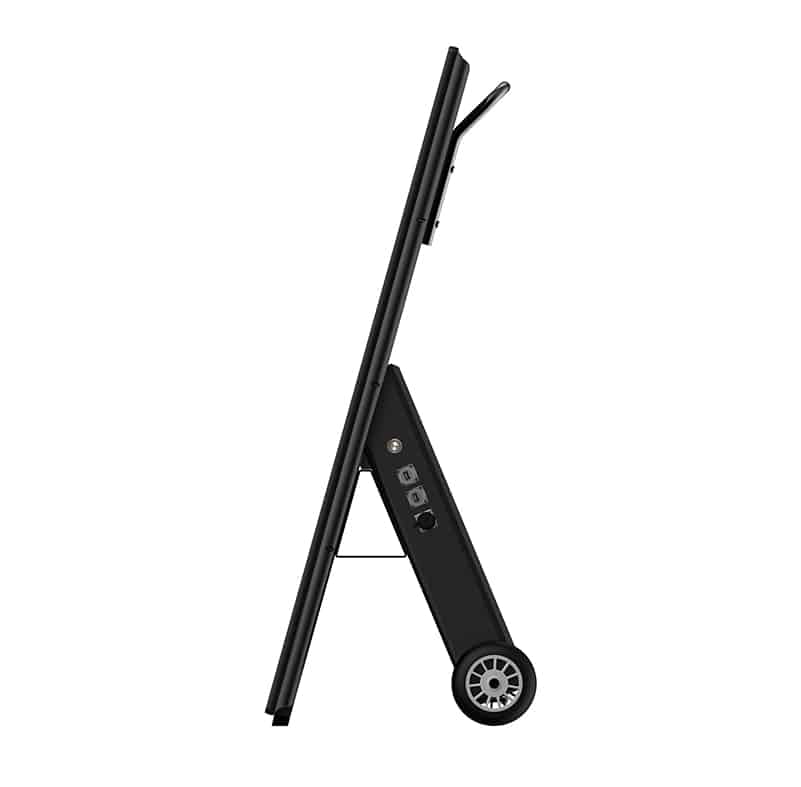 Secure into Place
Once positioned, the display can be locked in place via the in-built locking bar. A padlock can be used to further secure the bar into place.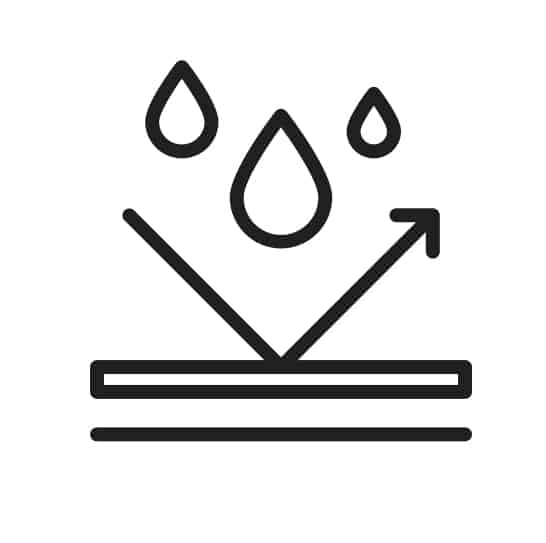 Weatherproof – IP65 Rating
With an IP65 rating, the outdoor display is built to withstand all wet weather and dusty conditions. 
Battery Powered – 14 Hour Running Time
The commercial grade integrated lithium-polymer battery provides over 14 hours of running time. The display charge indicator will tell you how much battery charge is left for ultimate convenience.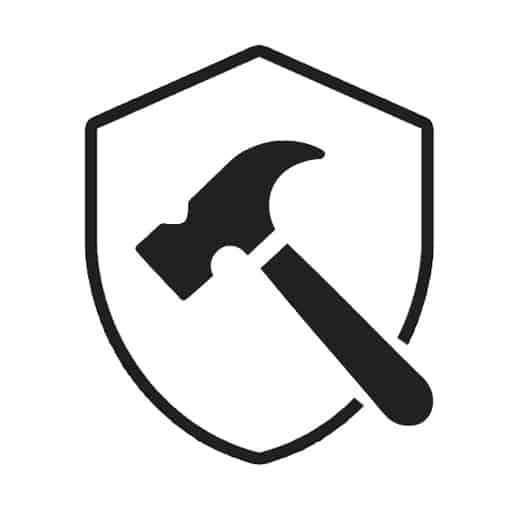 Stylish & Robust
Constructed with a tempered glass front panel and moulded polymer rear, the display offers maximum protection.
High Brightness Panel with Ambient Light Sensor
The 700cd/m² IPS Panel makes the display up to three times brighter than a domestic TV, making it perfect for outdoor environments. The screen's brightness is altered depending on its surrounding ambient light.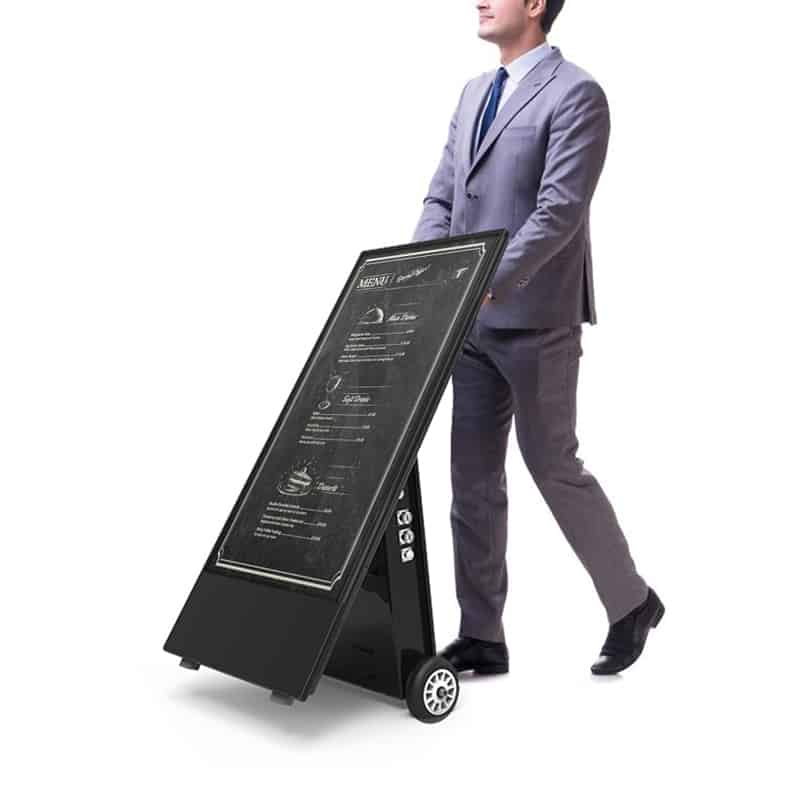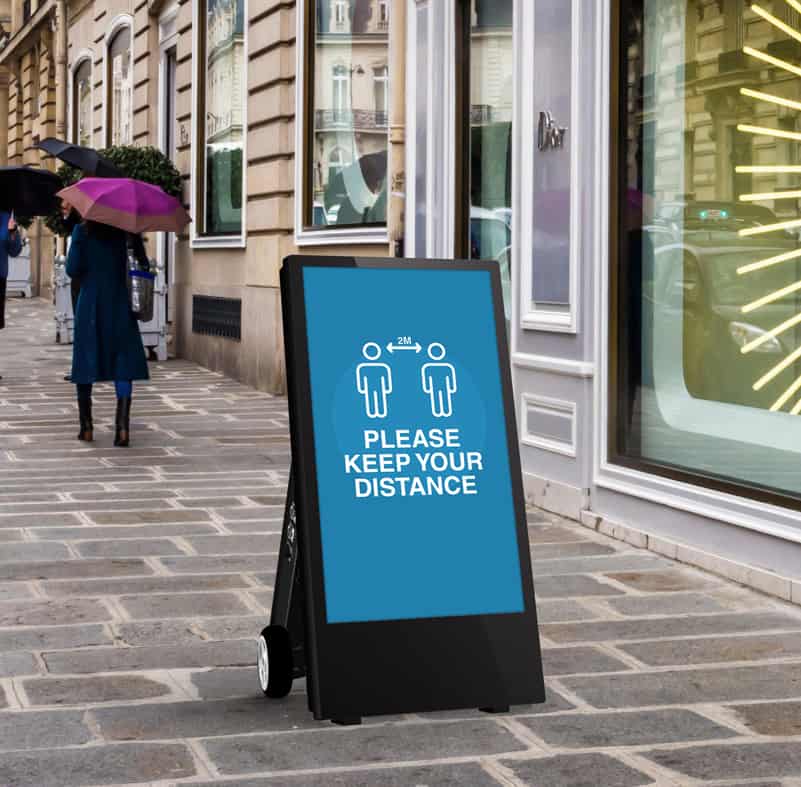 Plug and Play…
Load your content onto a USB, insert into the unit, and your content will transfer onto the internal memory. Once complete, your images/videos will play in a continuous loop.
…Or maintain remotely via CMS
The Remote CMS upgrade provides access to a web-based management system, this allows you to not only put together simple video displays using your own content but also publish these remotely via LAN or WiFi (Internet connection required) and set up scheduled content.