Description
Battery Powered Solid State Audio
The BatteryAP is a unique battery powered option in our flexible range of high quality audio players. It can be used to present audio through headphones via a single 3.5mm audio jack or a single speaker via a wired terminal.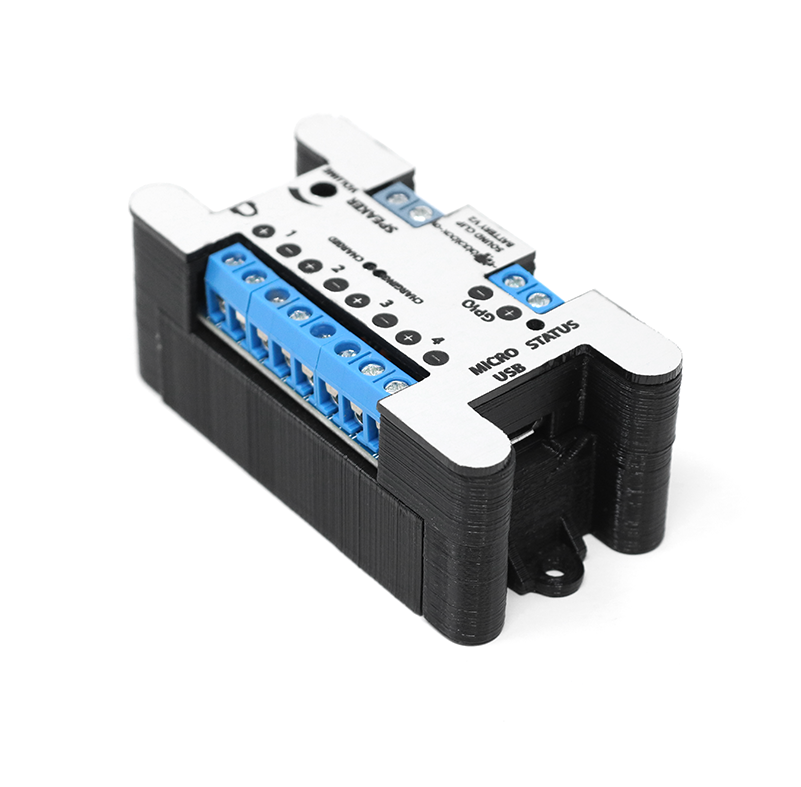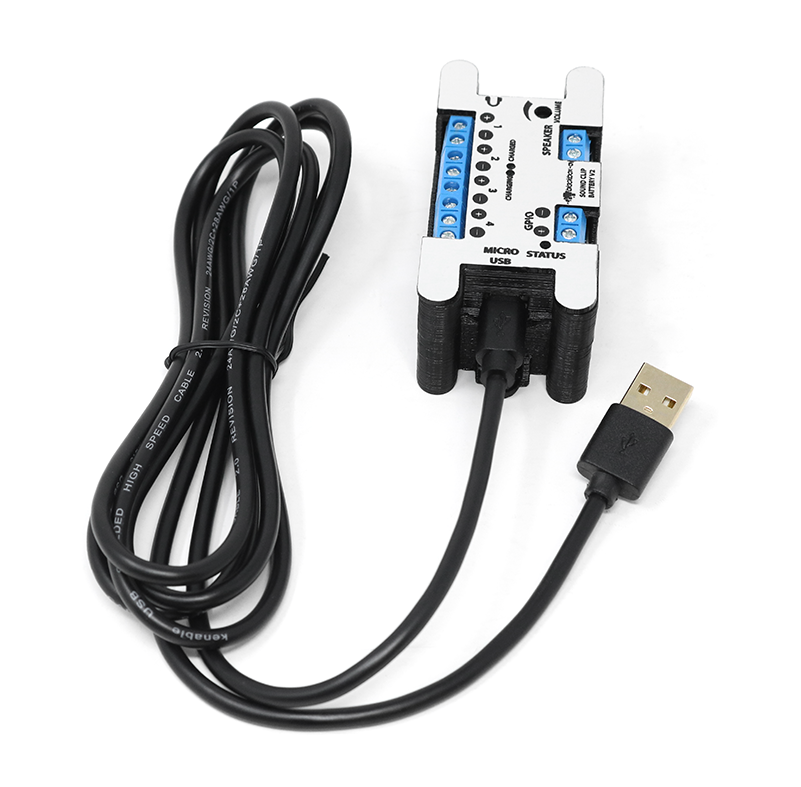 Rechargeable Batteries
The BatteryAP is easily recharged via the supplied charging cable and in-built Lipo battery. After the unit is fully charged it will play continuous audio for around 40 hours (varies depending on content and output type).
Easily Programmed with multiple Play Modes
The BatteryAP is easily programmed via USB with a simple Read file and the correct naming of audio files.
.mp3 files are stored to the internal 8MB Flash Storage Drive via a USB Charge and Sync Cable. The BatteryAP can be programmed to play up to 4 files in a number of ways;
1 file activated on each button press (Interruptible or Non-interruptible)
Looping play all (plays on power up)
Hold to Play (Loops single track)
Hold to Play (Stops at end of single track)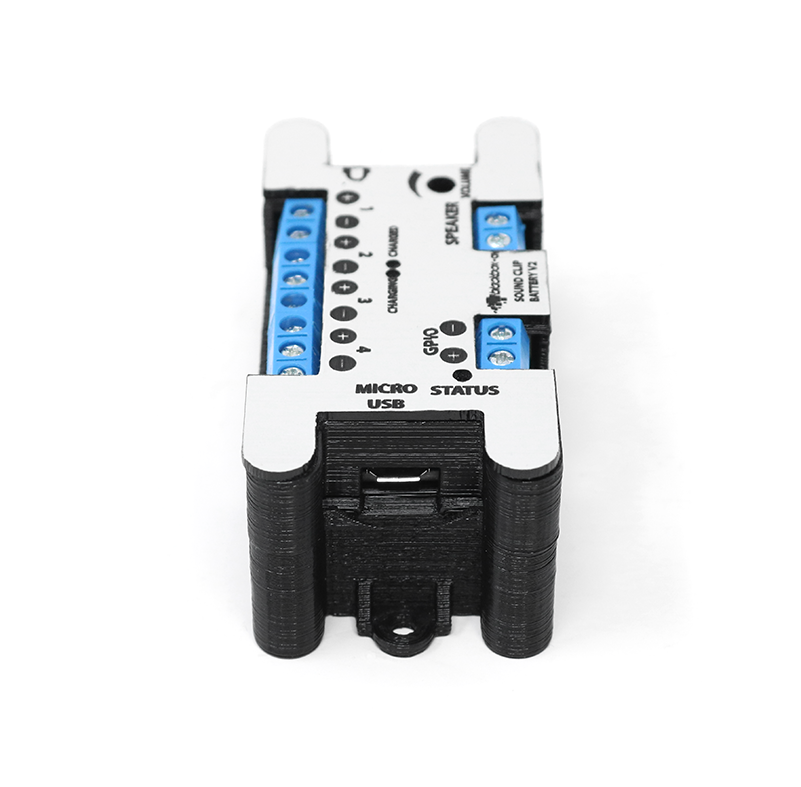 Key Features
1 x 3W into 4/8ohm Speakers (Mono)
1 x 3.5mm Headphone Output (Stereo)
Easy to programme via USB Charge and Sync Cable
Supports 4 button / other trigger devices
Multiple different Play Modes to choose from
Activated via buttons
The BatteryAP can be activated via buttons (not included) and can be set to interruptible or non-interruptible mode (once a message begins playing it can or cannot be interrupted via another activation). It's important to note that the BatteryAP does not support our Illuminated Buttons.
View our range of buttons here.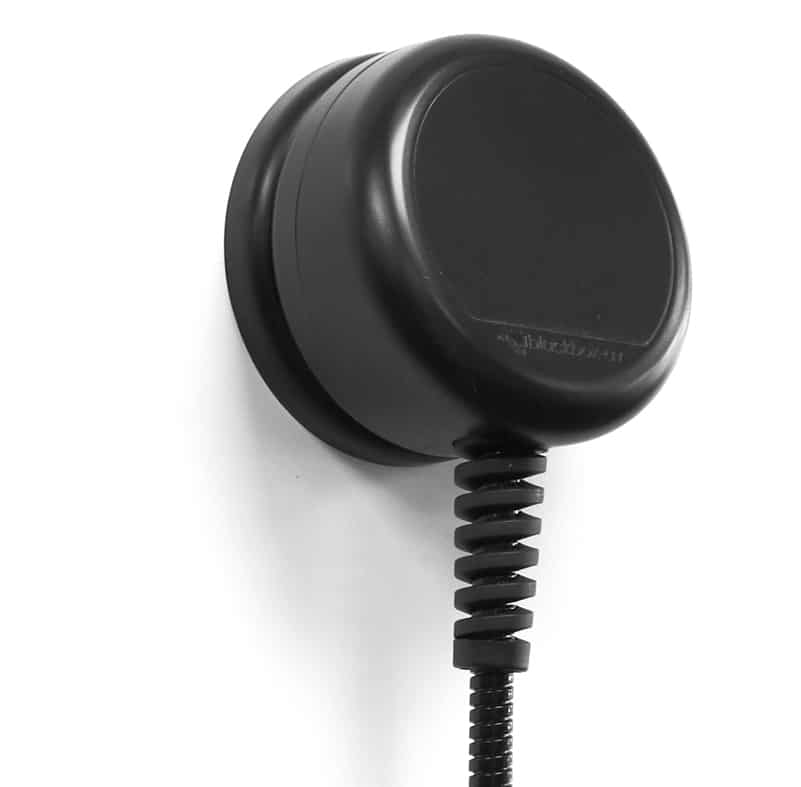 Output Options
Up to one handset / headset
Up to one speaker
Fitting Options
The device is incredibly easy to install due to its compact size and low weight. The efficient nature of the BatteryAP design and its two fixing wings means it can be installed securely into any suitable space.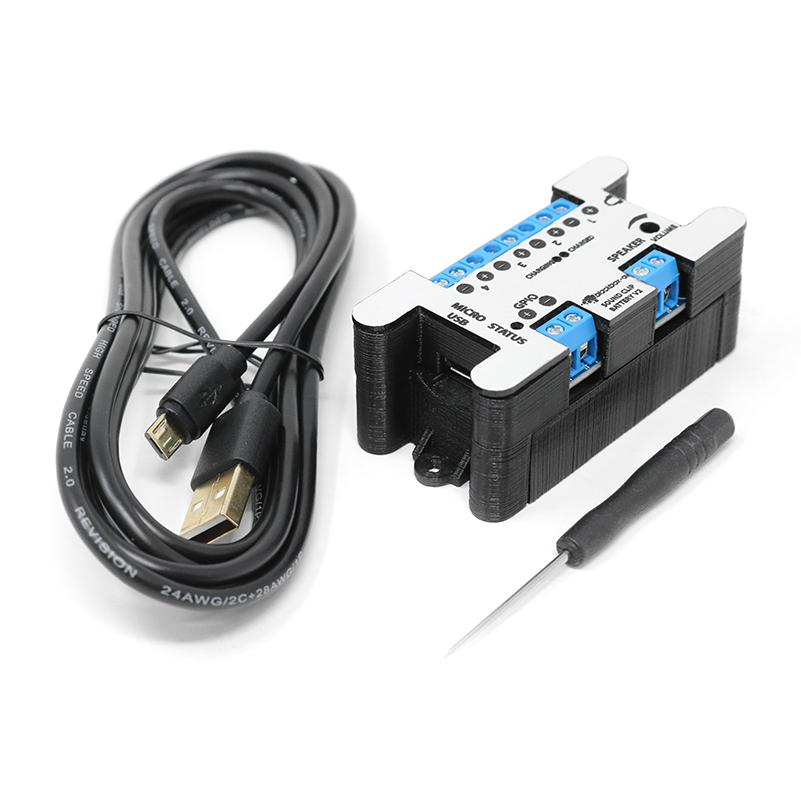 Battery Audio Player
Battery Audio Player
.mp3 / .wav

Up to 99 files

Looping / 1 message per button / Next – Prev

2x Button Inputs

2x (Stereo) Speaker Terminals

2x 3.5mm Jacks

1x Lighting Output

Mains Powered

PIR Compatible

Dedicated Volume Inputs
.mp3/.wav

Up to 99 Files

Looping / 1 message per button / Next – Prev

8x Button Inputs

2x (Stereo) Speaker Terminals

2x 3.5mm Jacks

1x Lighting Output

Mains Powered

PIR Compatible

Dedicated Volume Inputs
.mp3/.wav

Up to 99 Files

Looping / 1 message per button / Next – Prev

16x Button Inputs

2x (Stereo) Speaker Terminals

2x 3.5mm Jacks

1x Lighting Output

Mains powered

PIR Compatible

Dedicated Volume Inputs
.mp3/.wav

Up to 99 files

Looping / 1 message per button / Next – Prev

8x Button Inputs

2x (Stereo) Speaker Terminals

2x 3.5mm Jacks

8x Lighting Output

Mains Powered

PIR Compatible

Dedicated Volume Inputs