Description
Up to 6 Messages across 2 Buttons
The Audio Bench – Iroko Hardwood integrates our solar electronics with a commercial grade Iroko Hardwood bench, providing outdoor audio interpretation of up to 6 messages which can be accessed incrementally by 2 buttons (to discuss other button options please contact us). The great thing about the Audio Bench – Iroko Hardwood is how seamlessly the audio electronics are integrated, not detracting from the traditional aesthetic of the bench in any way.
Note: We also supply an Oak Audio Bench of a more modern and heavy duty design.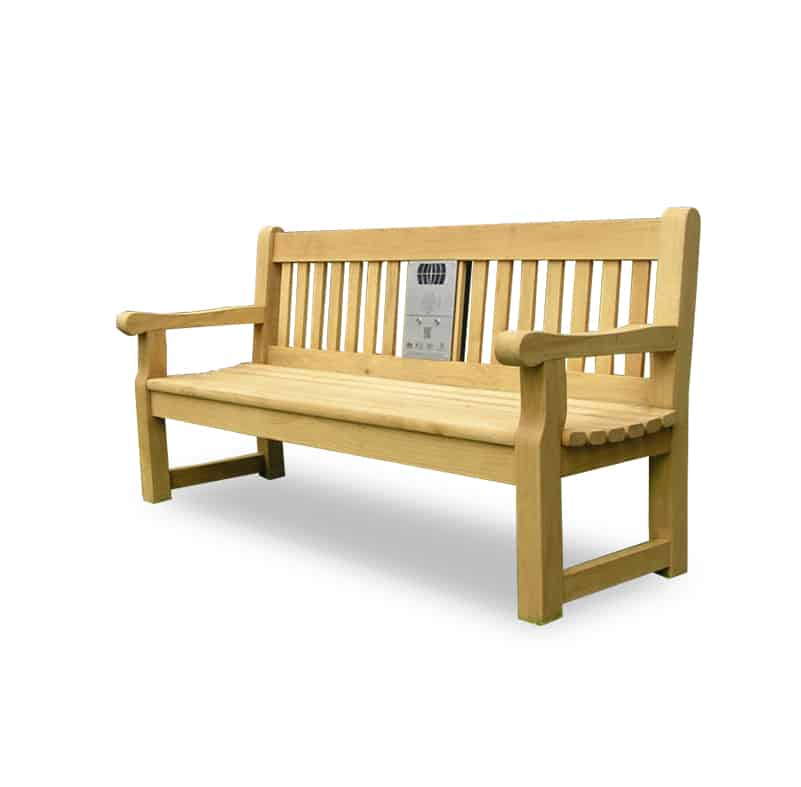 ​Enhances Visitor's Experience
The audio can be used to enhance your visitor's experience by narration, interviews, oral histories, animal noises – in fact whatever audio you'd like to reproduce.
Access User Statistics
Through the use of a USB programming dongle you can update the content contained within your Audio Bench, you can also access usage figures to keep track of how many times the bench and each message has been activated. There's also room on the front plate for laser engraved designs and text of your choice.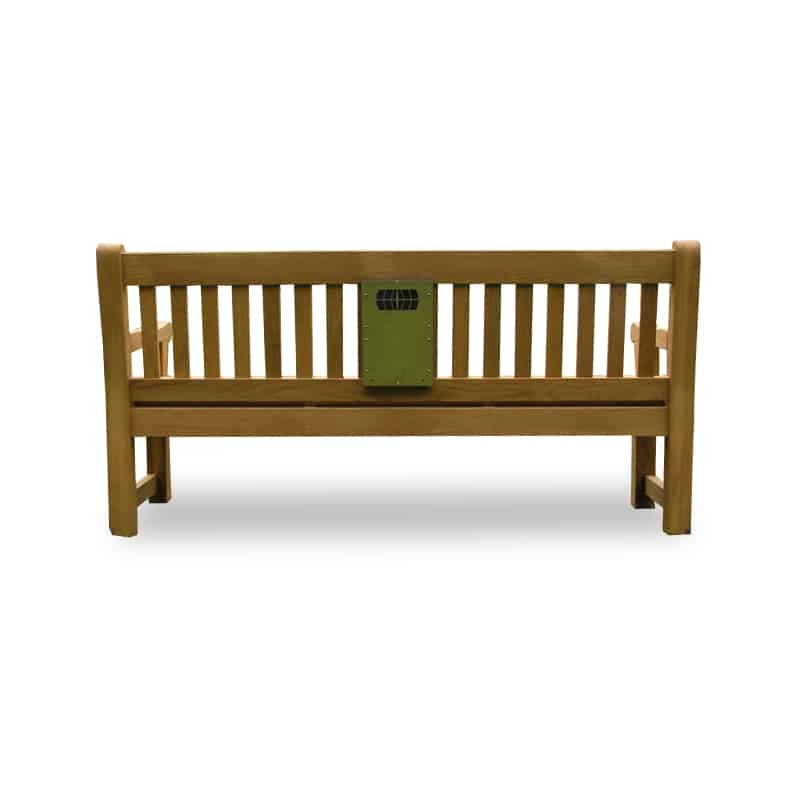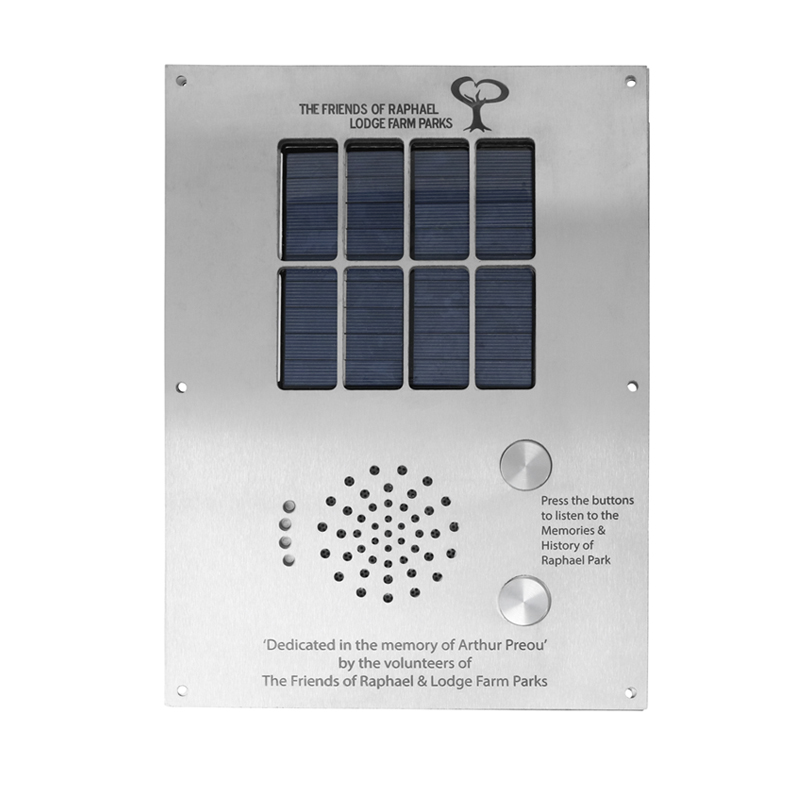 Key Features
Up to 6 messages accessed incrementally via 1/2 buttons
Re-programmable via USB dongle (supplied)
No mains power required
High quality Iroko Hardwood bench
Environmentally friendly
Engraved sign graphics
Virtually maintenance free
Supplied with L Bracket for surface fitting
Can be installed and used both indoors and out (dependent upon access to appropriate levels of sunlight)
​Outdoor Audio
Instructions can be engraved on the front of the bench to communicate how to use the audio equipment but it's truly simplicity itself. Just press the touch sensitive buttons and increment through the various audio tracks.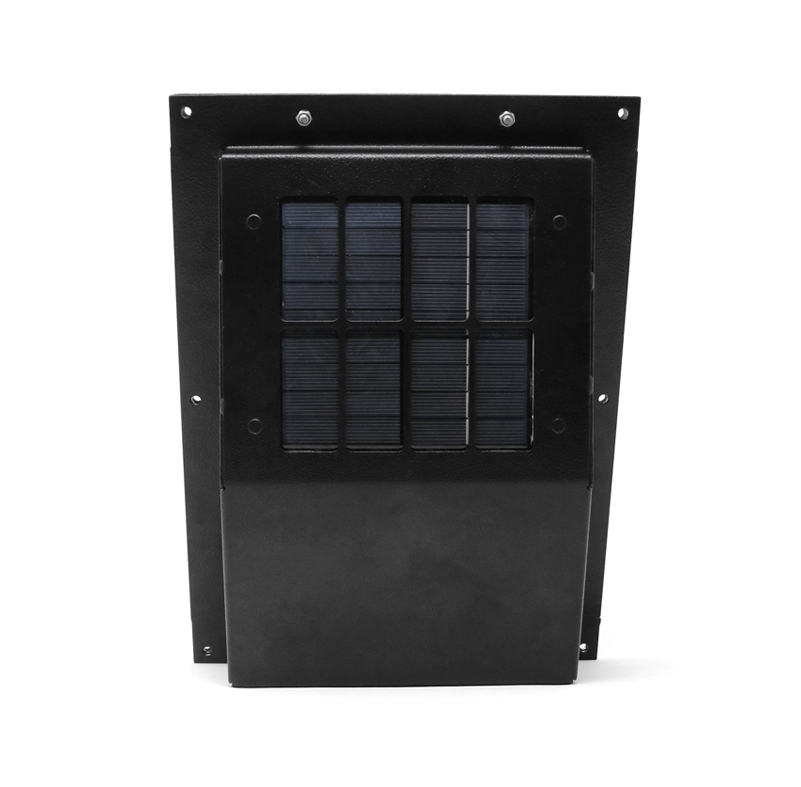 The Traditional Bench
The bench is commercially rated and ready for public use. 180cm (6ft) in size it can comfortably seat 4 people. It's constructed from Iroko Hardwood using traditional joinery methods and supplied with metal anchors for installation purposes (to be cemented into the ground).
​How to Proceed
Simply determine whether you will be providing the button panel artwork, or if you want us to create it for you (for a fee) and a member of our staff will contact you upon receipt of your order to discuss your requirements.
For bespoke options please contact us on 44 (0)1639 767007 or at sales@blackboxav.co.uk.