Description
Solar Audio Post – Metal
Activated by two buttons the solar powered Audio Post is a completely self-powered outdoor audio point, capable of playing up to 6 audio messages (programmable via the supplied USB Programming Dongle).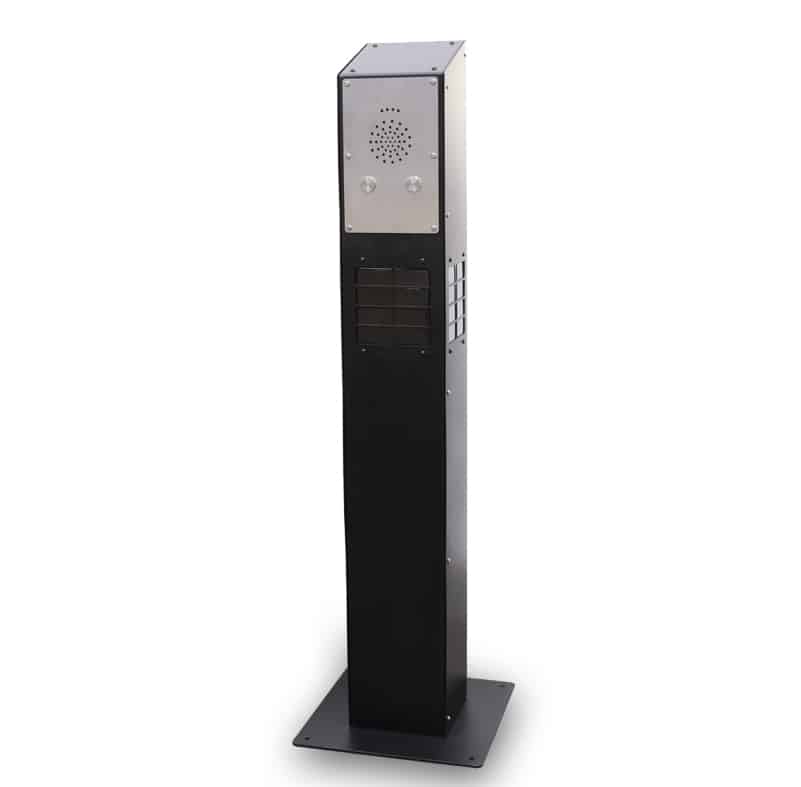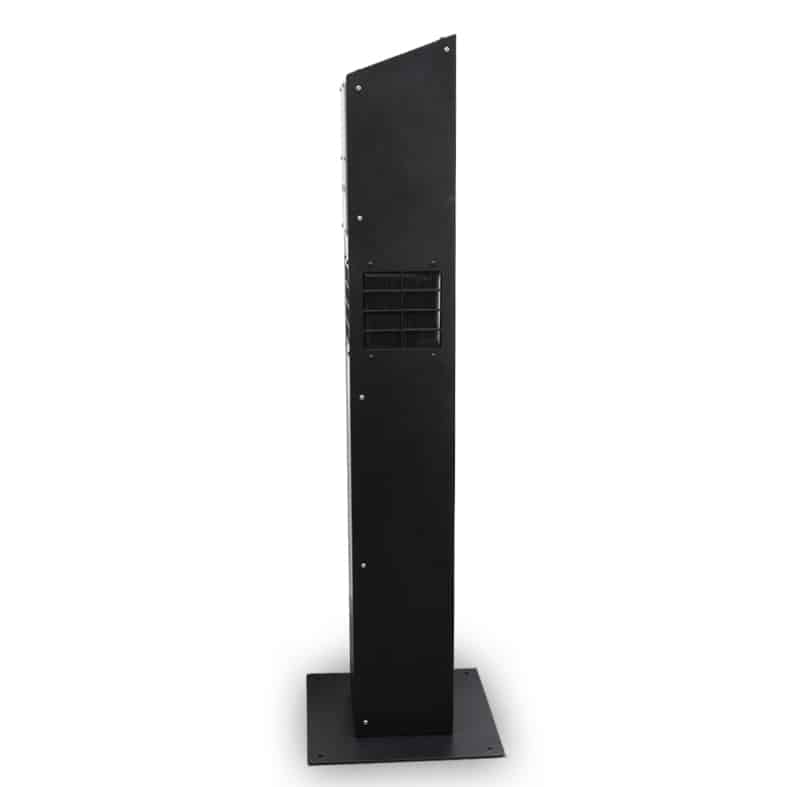 Metal Finish
The Solar Audio Post – Metal is constructed from incredibly durable powder coated stainless steel.
Powered by The Sun
Built into each side of the metal Solar Post are 4 solar panels, providing optimal exposure to sunlight throughout the day.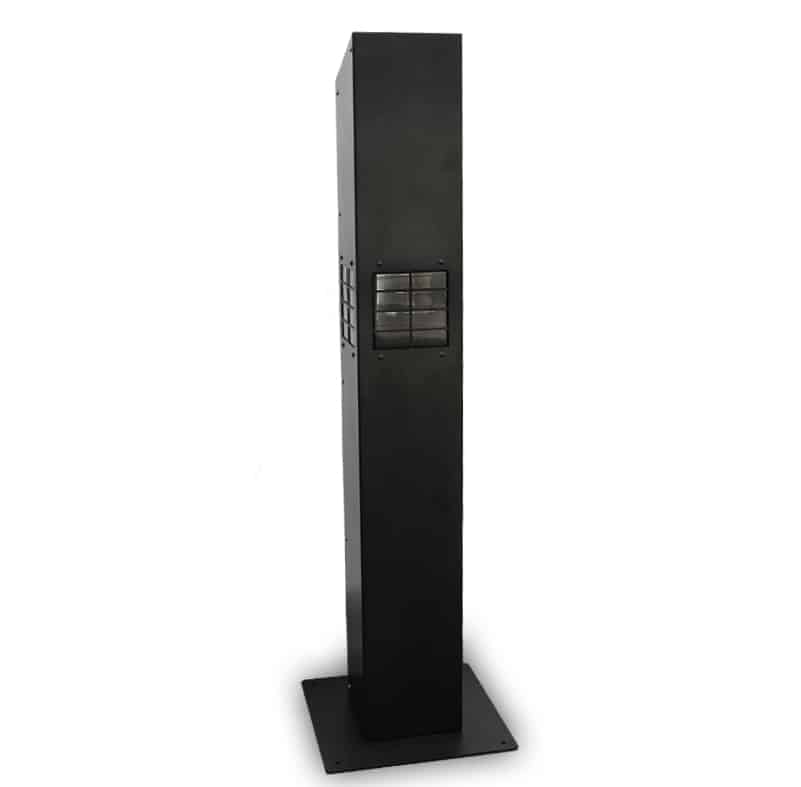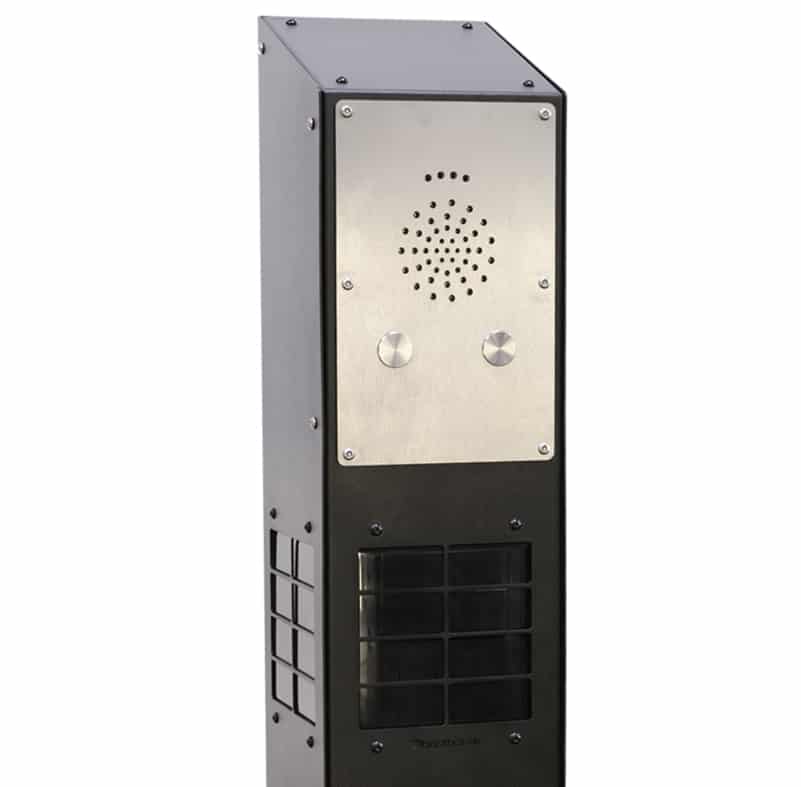 Front Plate Customisation
For an additional fee we provide laser etching to the front plate. This can be used to provide a list of content on each button, instructions or even logos.
Top Plate Customisation
There's also the option for a customised top plate. This can be laser etched metal as the front plate, or for a full colour graphic in reverse printed Polycarbonate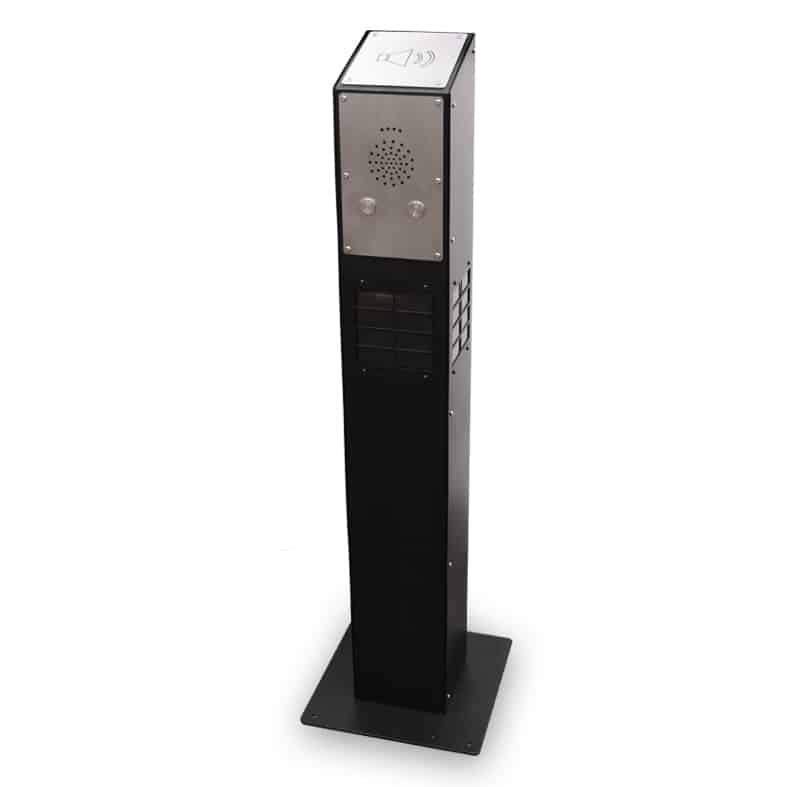 Easily Programmable
Quickly load .MP3 content onto the Solar Audio Post using the supplied USB Programming Dongle.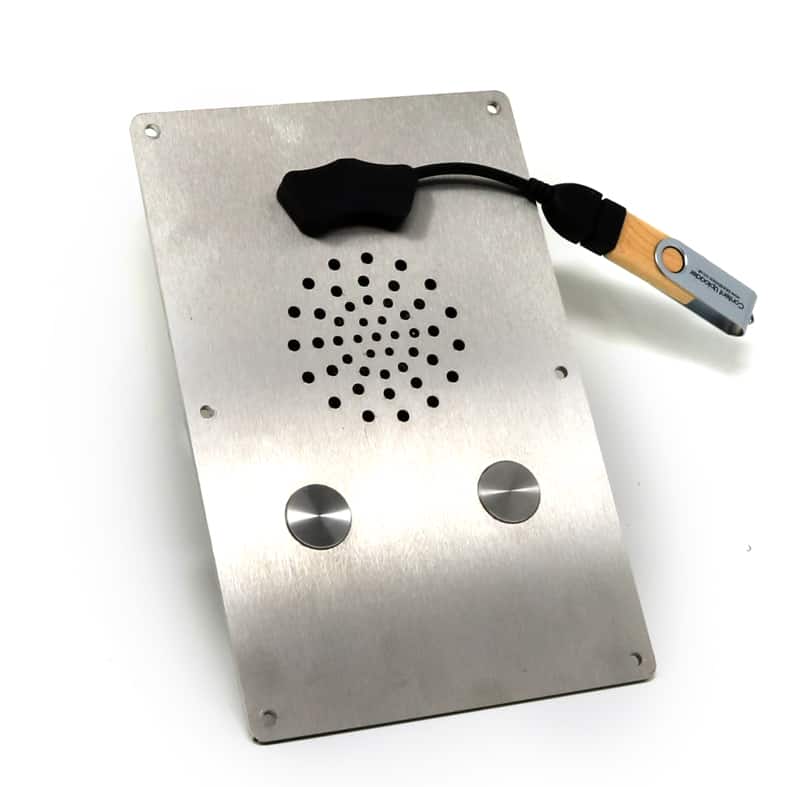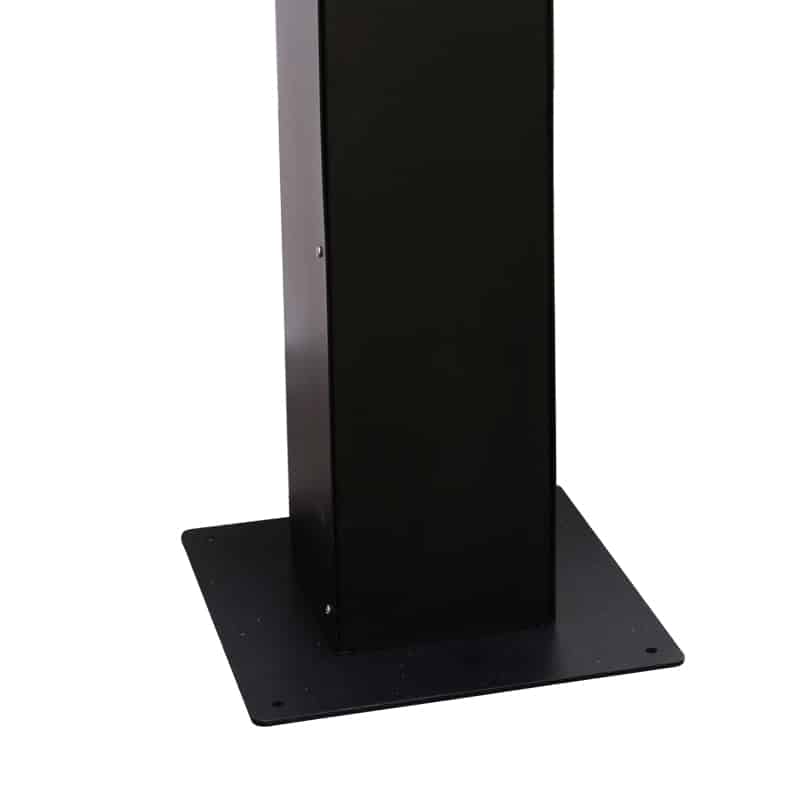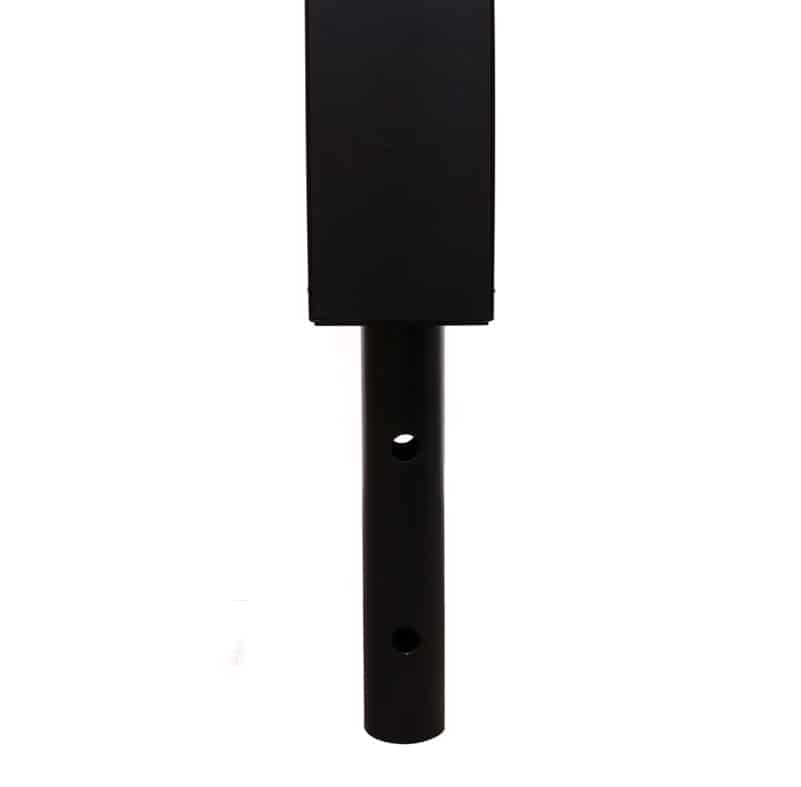 Purchase Options
The Solar Audio Post can be installed in 2 ways, bolted to the floor via a plinth mount or installed in-ground via the in-ground mount.