Description
Wind-up Digital Sound Store
For installation of the U-Turn Round into a panel we offer the 'UTR Oversized Through Panel'. We first developed this option for various bespoke installations of the U-Turn Round and due to popularity now offer it as an additional product.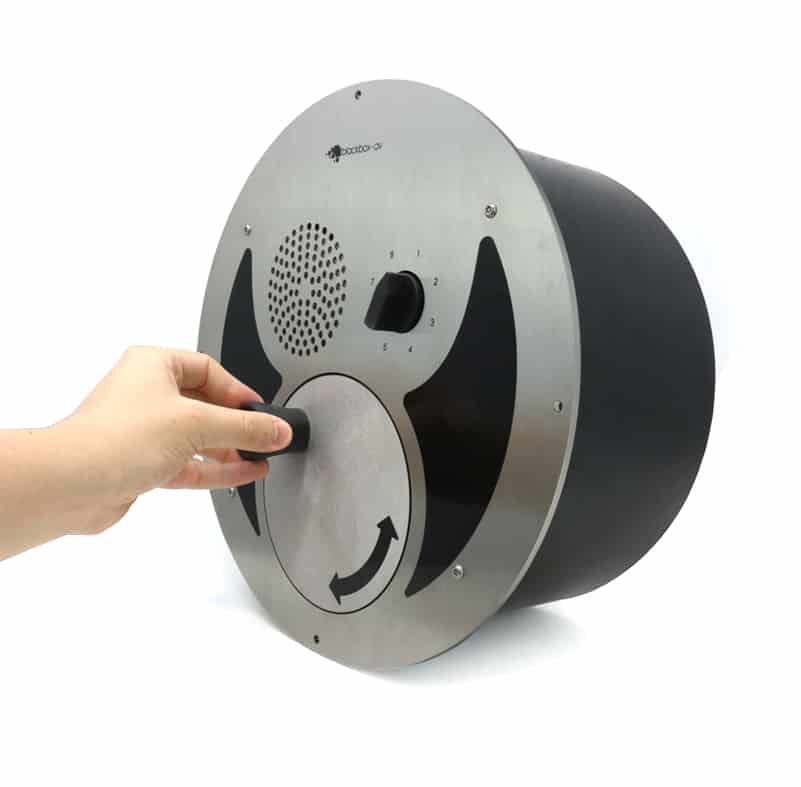 Weather and Vandal resistant
The U-Turn Round is our unique, third generation, wind-up dynamo powered digital sound store. Weather and vandal resistant, the U-Turn Round is designed for external use.
Version 3.5
Version 3.5 boasts improved functionality and easier updating of content through the new USB programmer. Now supporting mp3 files updated via USB Stick, the ability to enable or disable end of message beeps, single track usage statistics, overall play statistics and 10 volume levels, we're confident the U-Turn is now even better than before!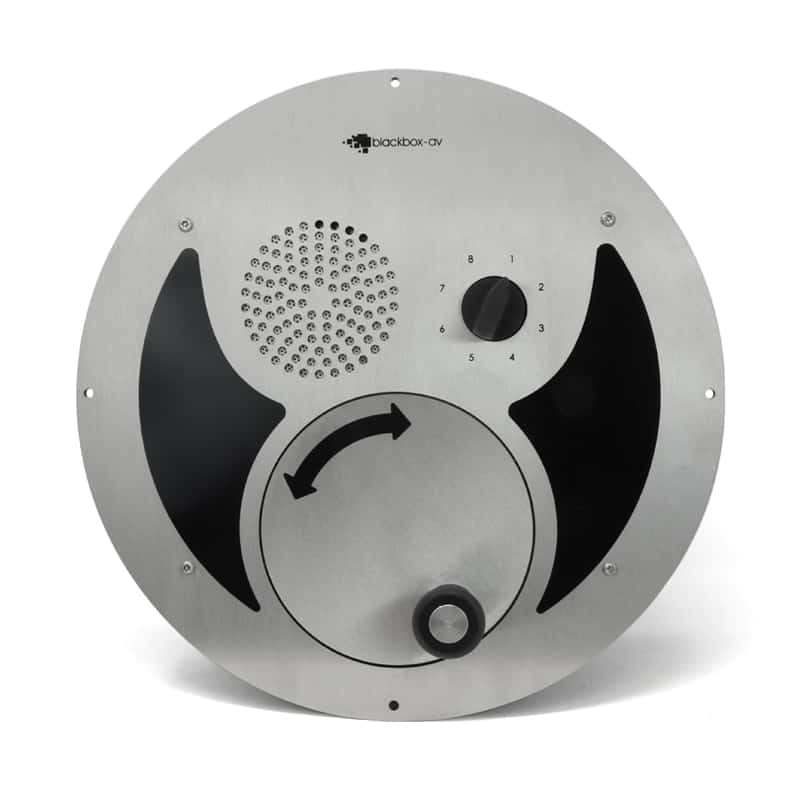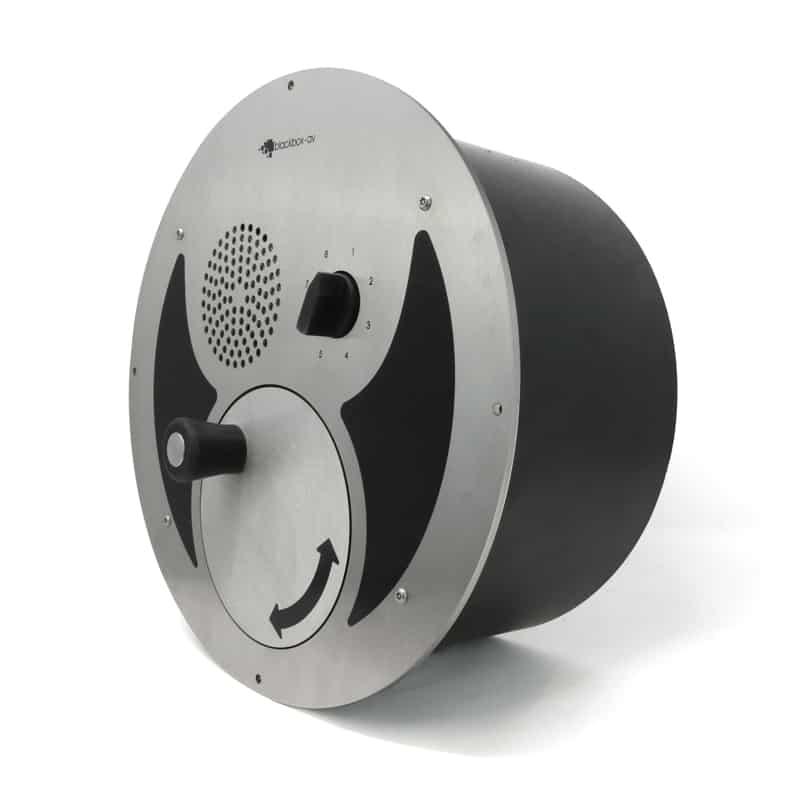 Key Features
User programmable with supplied USB Programmer
Usage statistics as standard
No mains power required
Environmentally friendly
Tough, durable stainless steel casing for high weather and vandal resistance
Virtually maintenance free
Can be installed and used both indoors and out
Stand-alone unit
User-friendly interactive operation
Up to eight re-programmable messages
Easily Programmable
Our included USB Programmer is perfect for customers that wish to change their own content periodically, perhaps seasonally for example. For instructions on how to update the audio content on your device please see the manual.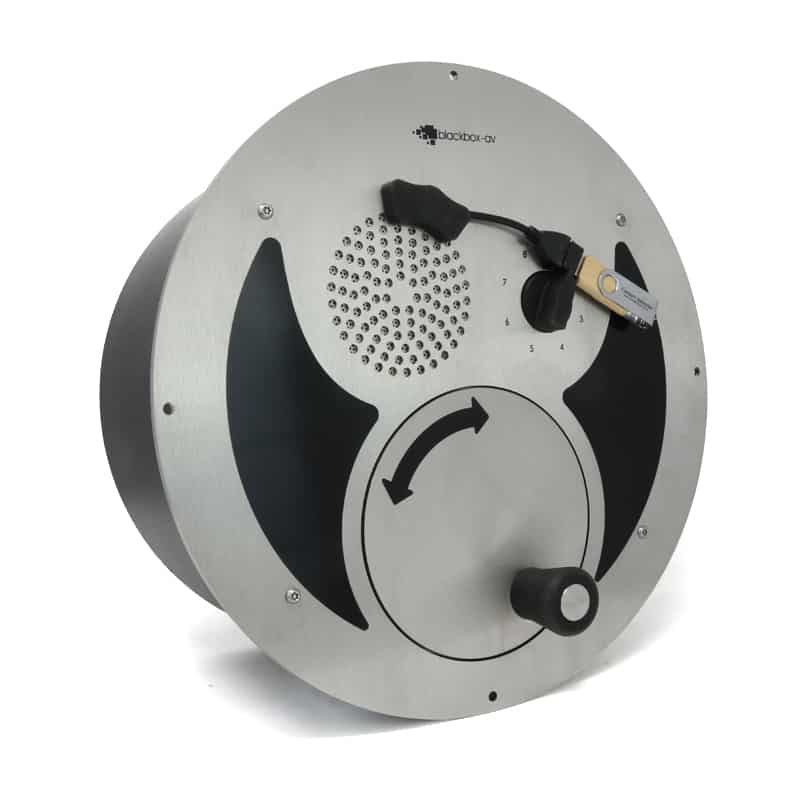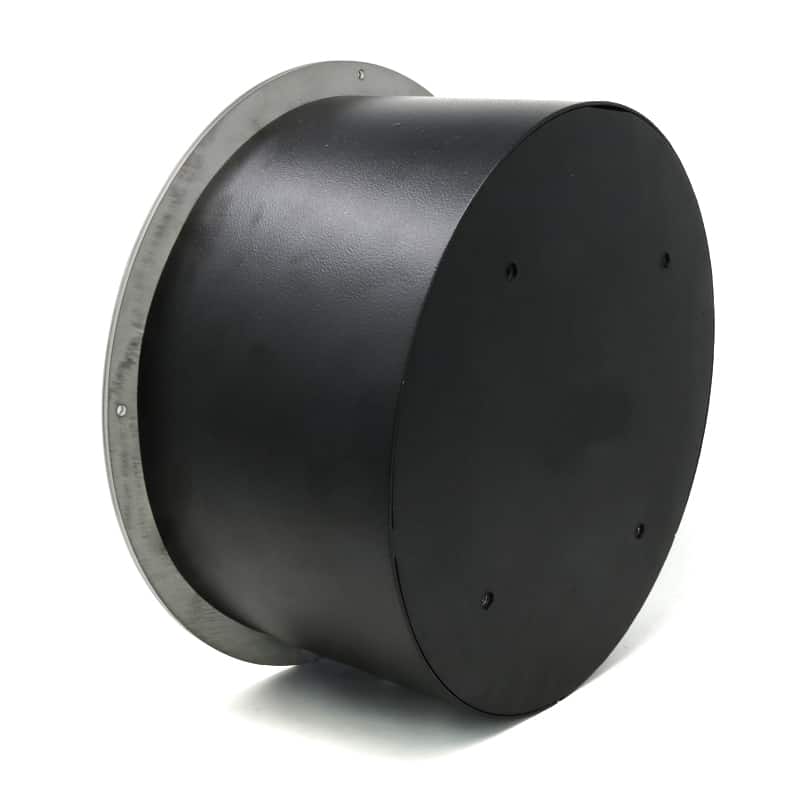 Oversized Front Plate
The attached oversized front plate allows the U-Turn to be slotted through a panel and screwed into place. It then sits comfortably thanks to the overhang provided by the larger than normal face plate. 
Options
The Oversized U-Turn Round can be purchased either with a rear casing (pictured) or without a rear casing. We provide this option because the UTR is easier to install without the rear casing (a smaller installation area is required, see downloads section for cut-out dimensions).