Description
Solar Audio Post – Wooden
Activated by two buttons the solar powered Audio Post is a completely self-powered outdoor audio point, capable of playing up to 6 audio messages across 2 buttons (programmable via the supplied USB Programming Dongle).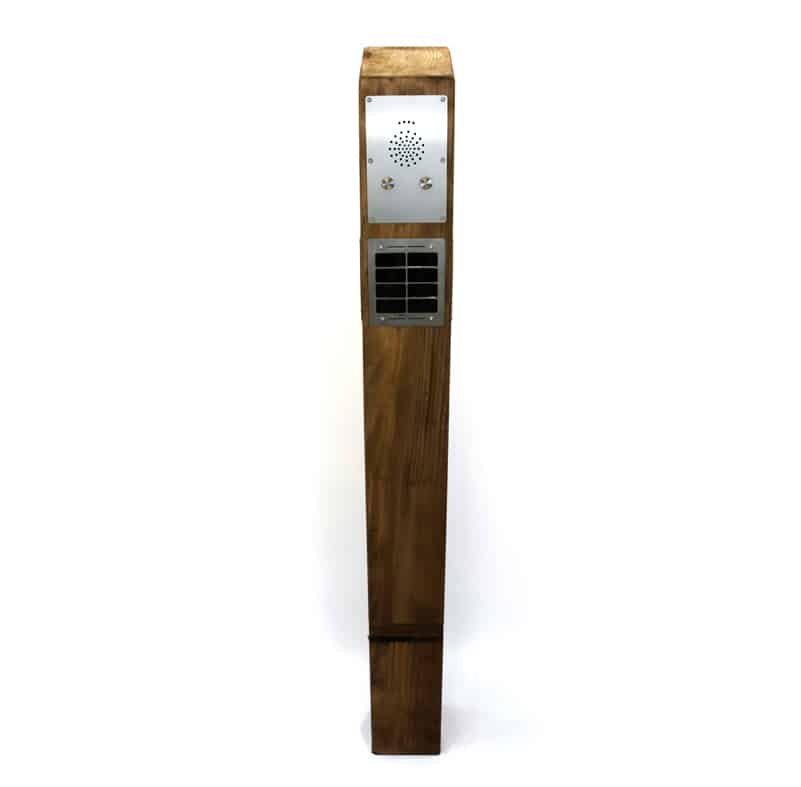 Wooden Structure
The Solar Audio Post – Wooden is constructed from tanalised timber, built to last in almost any environment.
Powered by The Sun
Built into each side of the wooden Solar Post are solar panels, these 4 panels ensure optimal exposure to sunlight throughout the day.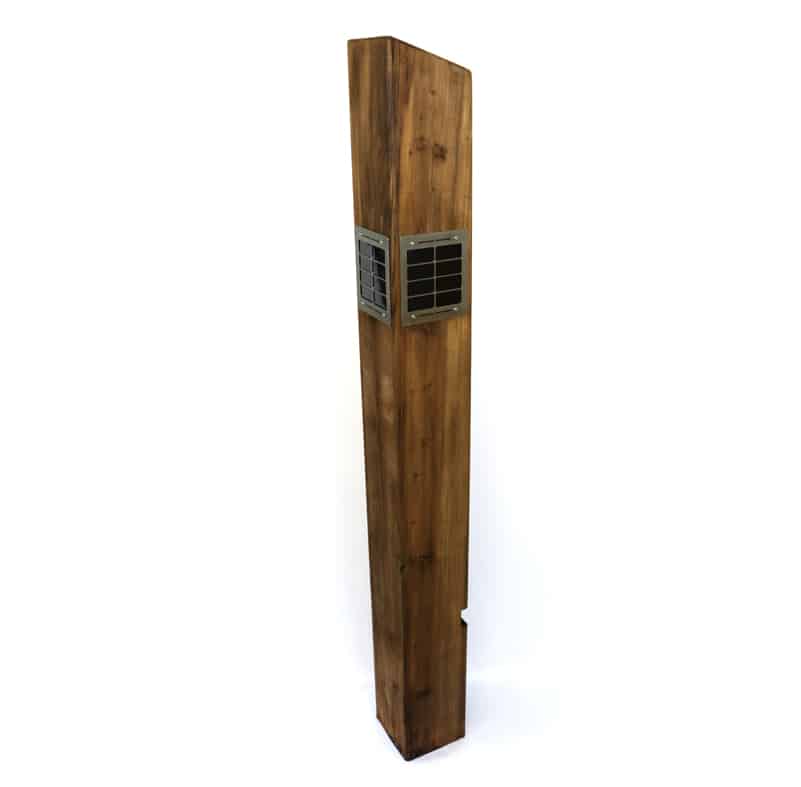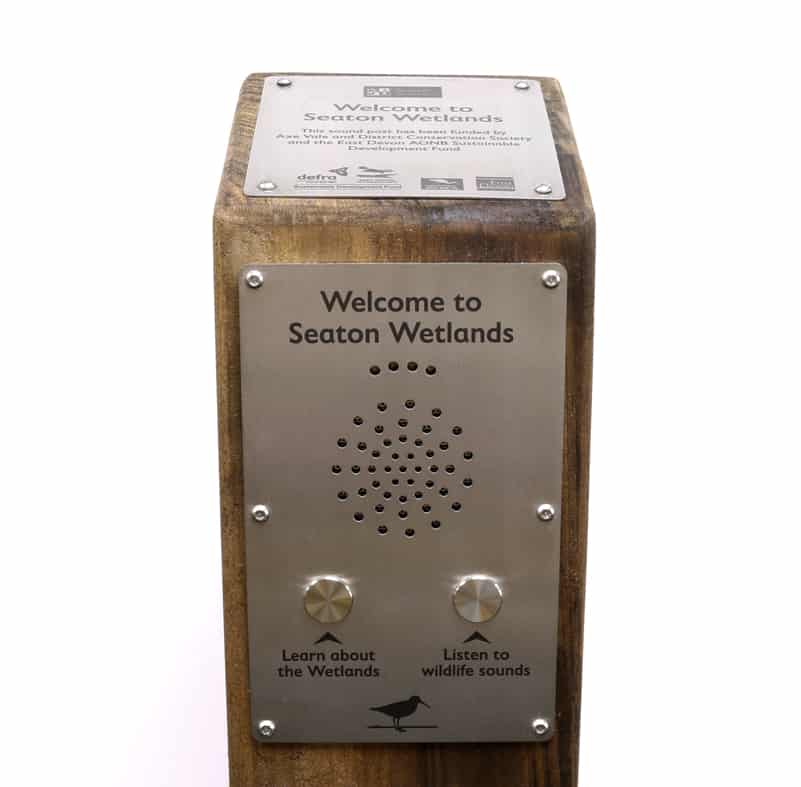 Front Plate Customisation
For an additional fee we provide laser etching to the front plate. This can be used to provide a list of content on each button, instructions or even logos.
Top Plate Customisation
There's also the option for a customised top plate. This can be laser etched metal as the front plate, or for a full colour graphic in reverse printed Polycarbonate.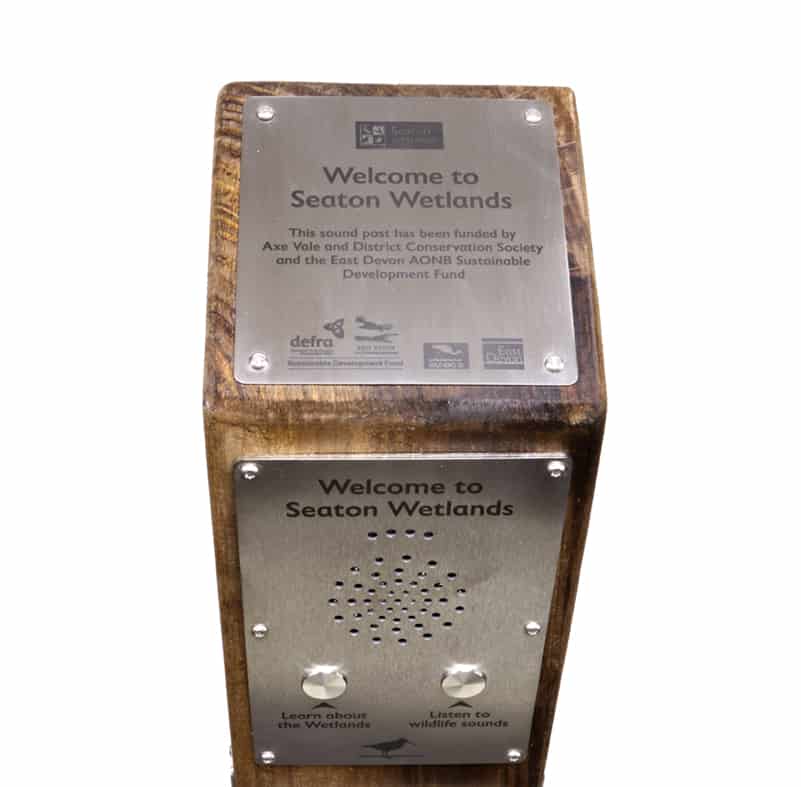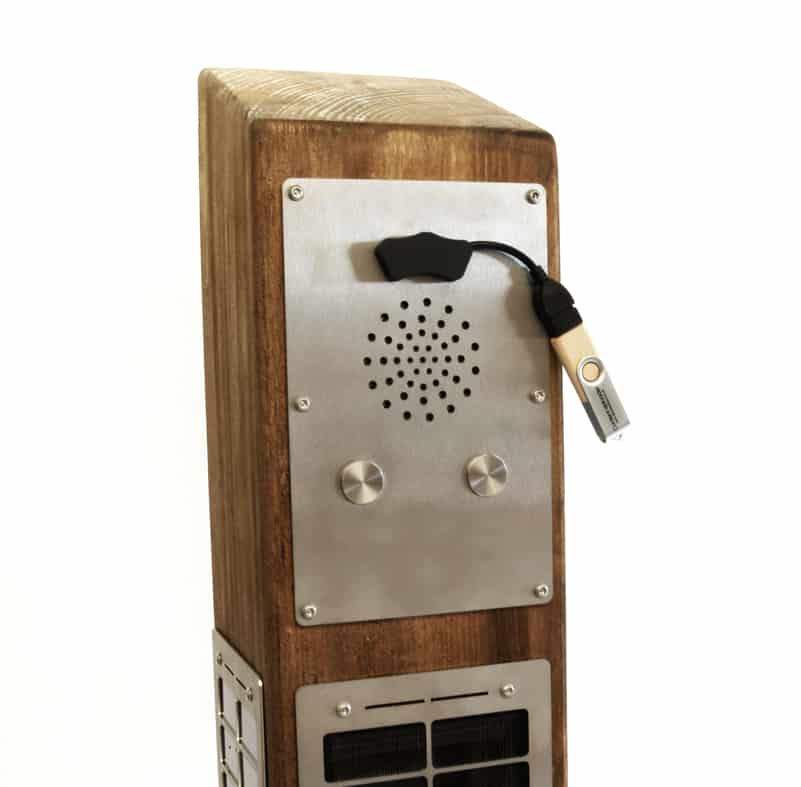 Easily Programmable
Quickly load .MP3 content onto the Solar Audio Post using the supplied USB Programming Dongle.