Description
Solar Audio Post – Wooden
Activated by two buttons the solar powered Audio Post is a completely self-powered outdoor audio point, capable of playing up to 6 audio messages across 2 buttons (programmable via the supplied USB Programming Dongle).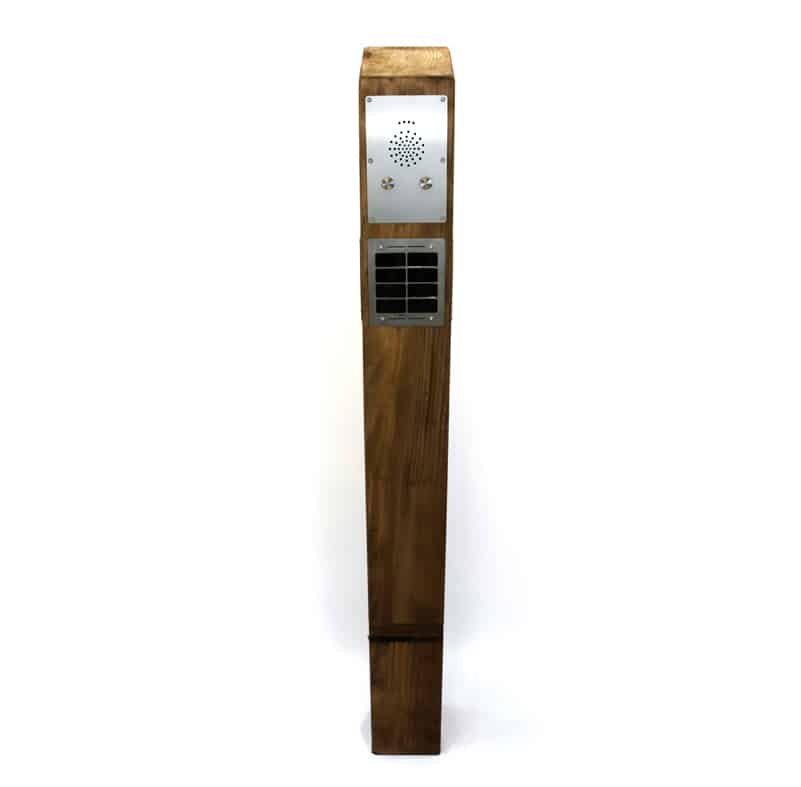 Wooden Structure
The Solar Audio Post – Wooden is constructed from tanalised red wood timber, built to last in almost any environment. As this is a natural product, the timber will move over time as it dries out and contracts/expands in different weather conditions which can cause cracks within the wood. This is nothing to worry about as the timber is structurally sound and is purely the drying process. This is the same process you may have seen within traditional timber framed houses.
Playback Statistics
Gain an insight into unique visitor statistics with the in-built Playback Statistics setting. The Solar Post allows access to to three different stats:
Total messages played for a period (You can reset)
Total messages played for each track (You can reset)
Total messages played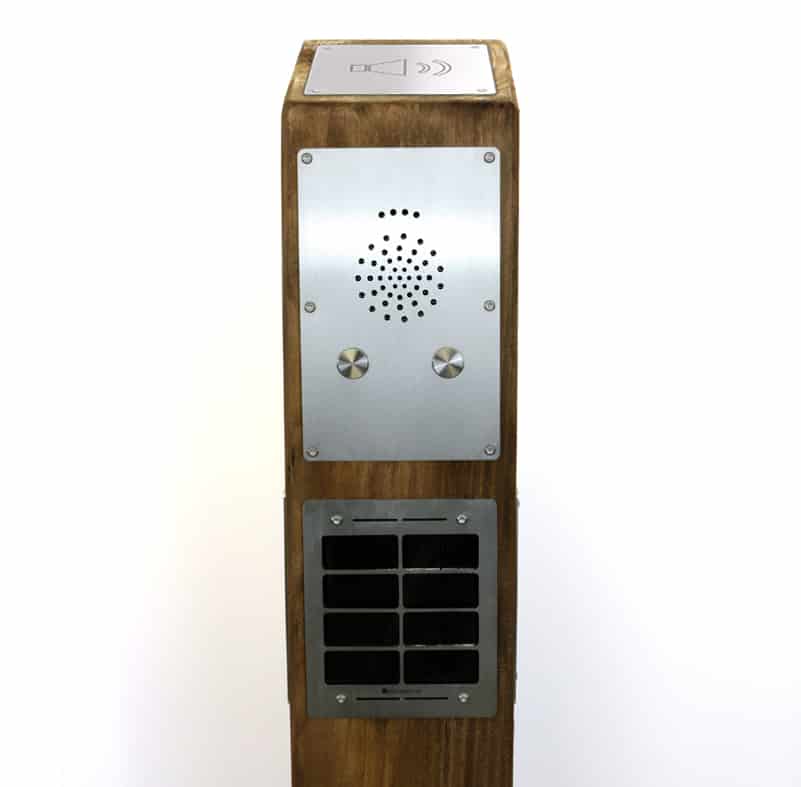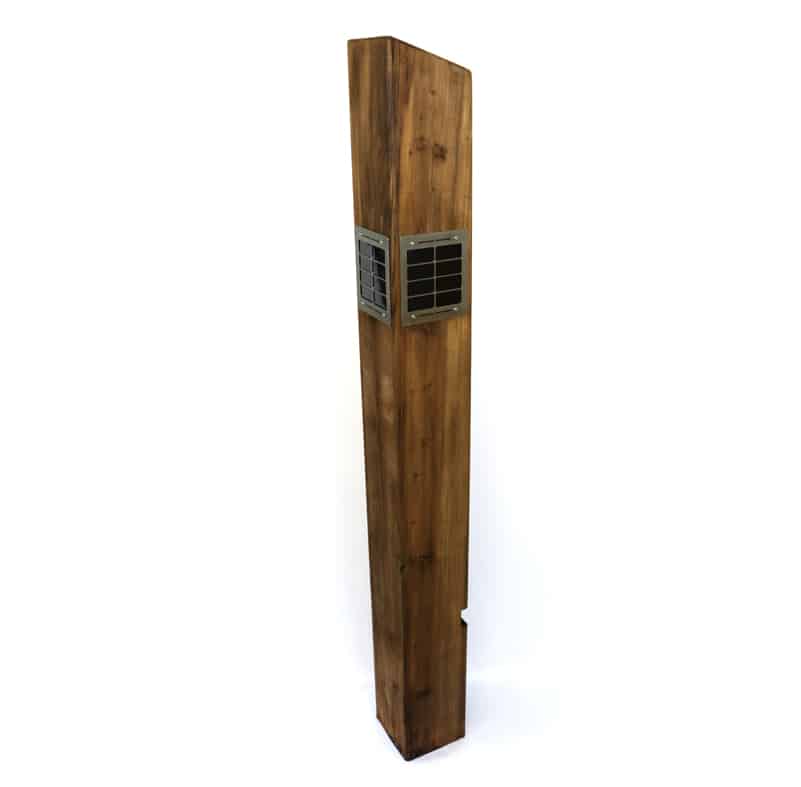 Powered by The Sun
Built into each side of the wooden Solar Post are solar panels, these 4 panels ensure optimal exposure to sunlight throughout the day.
Front Plate Customisation
For an additional fee we provide laser etching to the front plate. This can be used to provide a list of content on each button, instructions or even logos.
Note: Any content used within the customisation of laser etched panels must be provided as vectors. Please supply these as .ai or compatible PDF files, not jpg/png. Any text should be converted as outlines.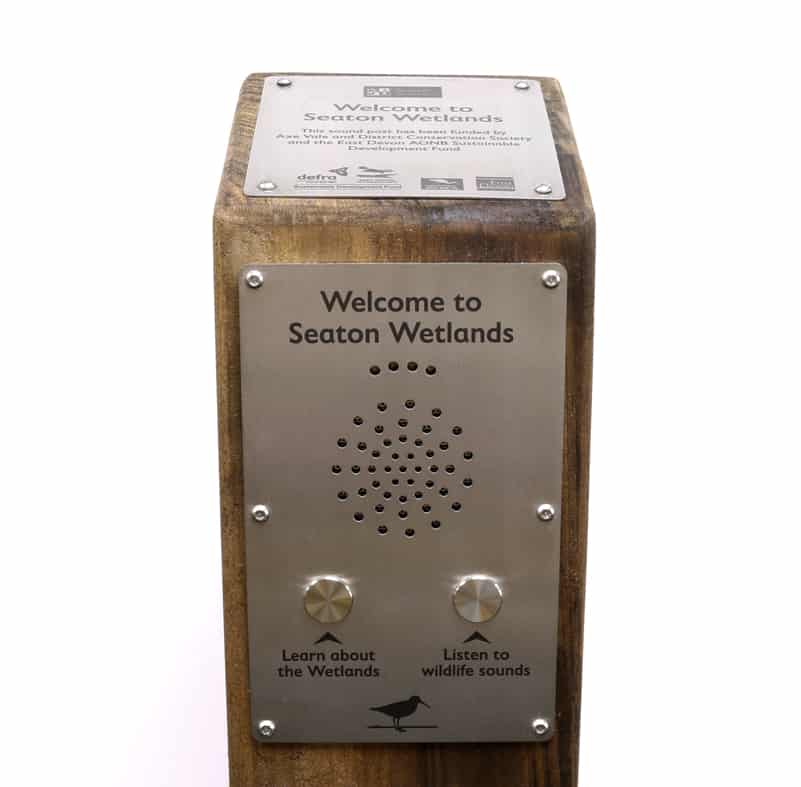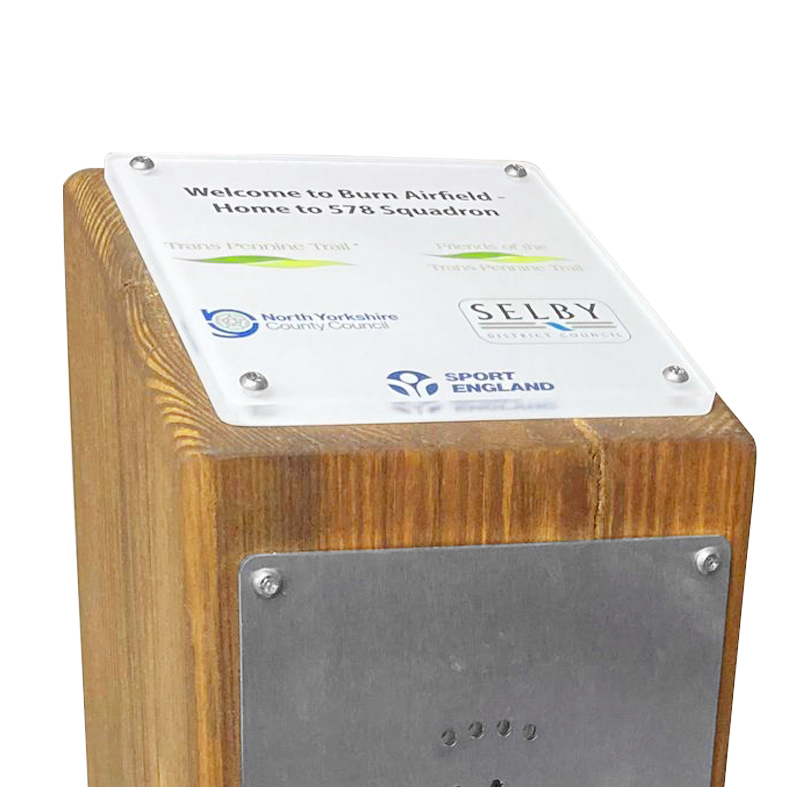 Top Plate Customisation
There's also the option for a customised top plate. This can be laser etched metal as the front plate, or for a full colour graphic in reverse printed Polycarbonate.
Easily Programmable
Quickly load .MP3 content onto the Solar Audio Post using the supplied USB Programming Dongle.