Description
Sleek
Engage visitors with our elegant and 'Sleek' range of Multi-Touch table. Choose from a 46″ or 55″ multi-touch screen housed in an attractive white or black table unit (custom colours available – contact for details). Thanks to the powerful inbuilt computer this system is able to run any windows 7 compatible multi-touch software including off-the-shelf solutions such as our very own Lightbox 3 Media Browser or any bespoke interactives developed for your chosen application.
---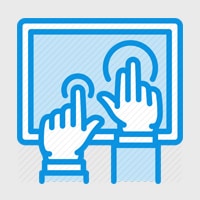 Multi-touch Technology
By combining precision touchscreen technology within a professional-grade large format LCD panel this Touch Table is ideal for use in high traffic public access environments. Utilising Capacitive touch technology to ensure reliability throughout extended use, the Table supports up to 10 touches and gesture controls.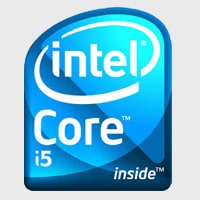 Powerful Computer
With the powerful inbuilt small form factor computer running windows 7 you can install and run any compatible software.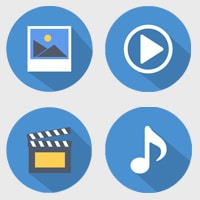 Multi-media
With a crystal clear screen and inbuilt speakers, the 'Sleek' range of Multi-Touch table is ideal for multi-media interactives. Educate and engage users with vibrant games, video and audio.
---
Options
The Multi-Touch Table is available in a choice of size and finish;
It can also be supplied with Lightbox 3 pre-installed. Save 25% off the cost of Lightbox 3 when purchased as a package.
For any bespoke requests please contact us at sales@blackboxav.co.uk or on  44 (0)1639 874 100, to discuss your requirements.