Description
iPad Stand & Enclosure
This free-standing enclosure is designed specifically for use with an Apple iPad 2, 3, 4 and Air (iPad not included). Constructed from black powder coated steel, this stand is perfect for public environments, whether a museum or retail setting. The stand houses the iPad within an enclosing that is locked via security screws, it can be set in either portrait or landscape orientation. The stand also allows for a power cable that exits the base of the pole (cable not supplied).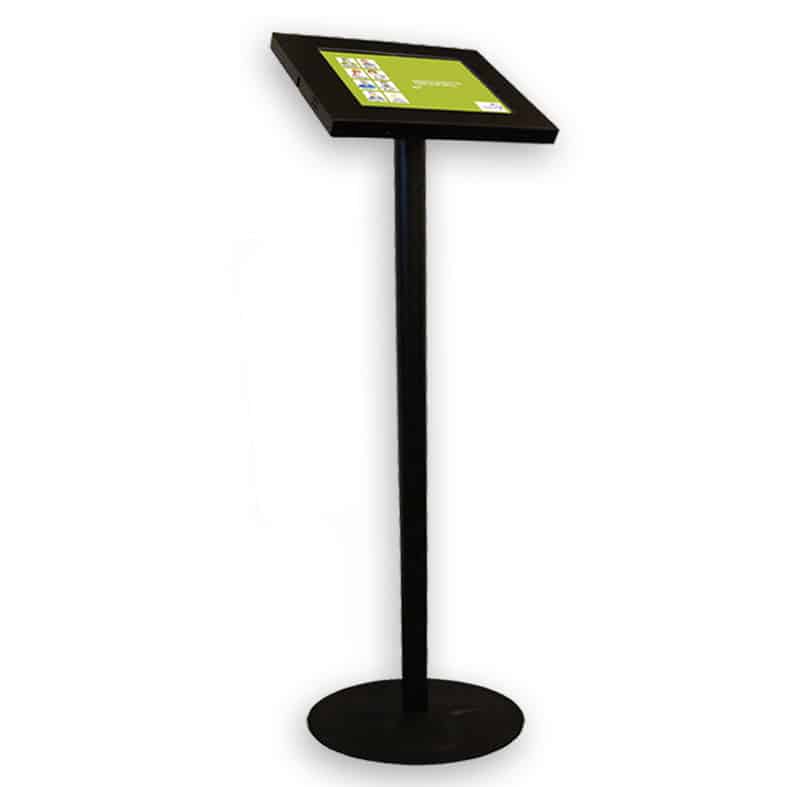 6kg Weighted Base
There is also the option for a 6kg weighted base which is utilised if you're unable to secure the stand into the floor via bolts.
Options
Without Weighted Base
With Weighted Base
Contact us to discuss any bespoke requirements or the supply of iPads/software options at sales@blackboxav.co.uk or on 44 (0)1639 874 100.