Description
The Audio Post
Activated by up to 8 buttons the Audio Post is a free standing oak audio point, capable of playing up to 8 audio messages as standard with the option of volume controls.  An engraved faceplate allows the inclusion of branding/logos as well as button labels.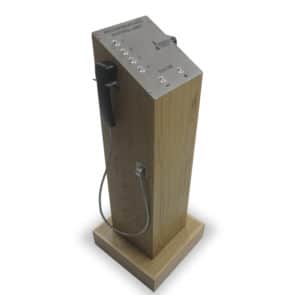 ---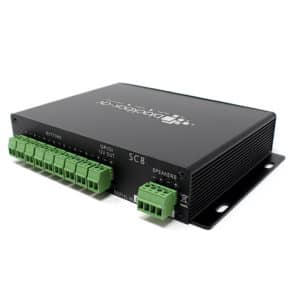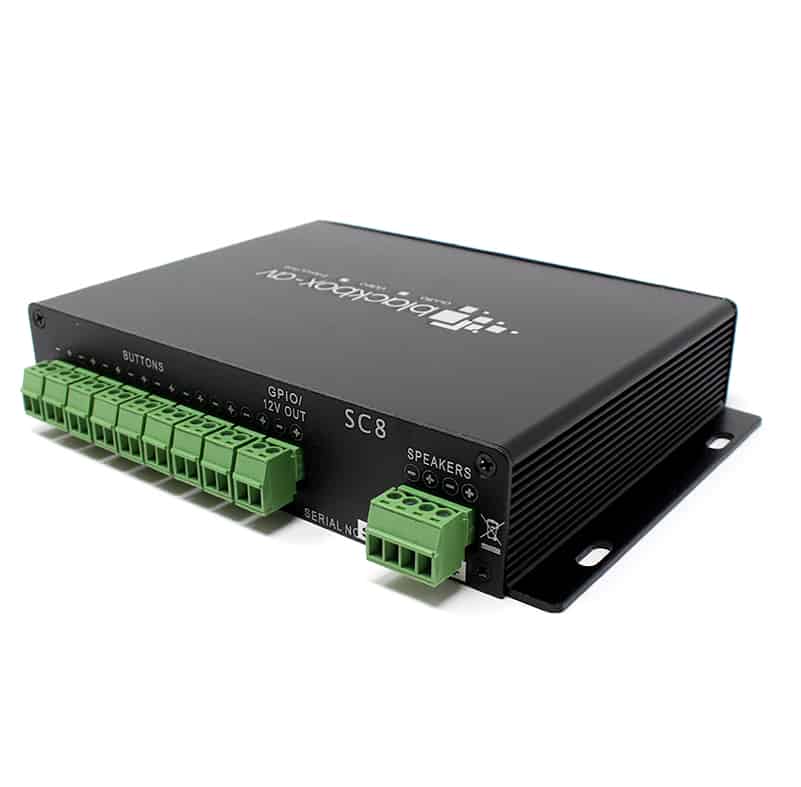 Easily Updatable
The Audio Post is powered by a SoundClip-8 which can be accessed via a locked panel in the rear, this allows you to easily update content if required. Users simply press a button to hear a message which can be output via a handset or a speaker.
---
Up to 8 buttons
The unit can support up to 8 individual messages (1 per button) as well as volume and volume – controls. Various button layouts are available depending upon your requirements (not just that pictured). For other bespoke options please contact us.
---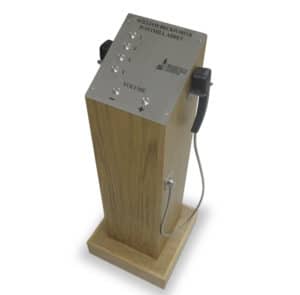 Purchase Options
The Audio Post is available with;
1 handset
2 handsets
1 speaker
Volume / – Buttons
1 – 8 Content buttons
The cost includes laser etching of the button plate.