Description
Compact and Durable
Audio Frame 15 is a compact and durable listening point system for customizable audio content. With 15 buttons, Audio Frame 15 is capable of playing up to 150 messages, ten messages per button. You can easily upload your own content and change the front display (button artwork) to match. We also have a video equivalent called the VideoFrame 12.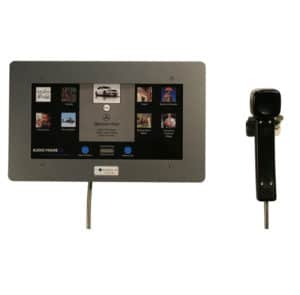 ---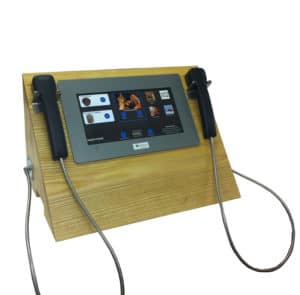 How Does Audio Frame 15 Work?
Simply press a button to hear audio content.
Buttons can Configure to play 1-10 Messages Buttons can be configured to play from one to ten messages depending on your needs and programming. This means the Audio Frame 15 is able to store and play up to 150 tracks. The device also comes with volume controls. The flexibility of the system means that any combination of access buttons from 1-15 with between 1 and 10 tracks per button is available. It just depends on how much content you have and how you design your artwork.
---
Useful Artwork Template
You can be as creative as you wish with your artwork and this Artwork Template provides you with a canvas which you can use to design your unique menu card.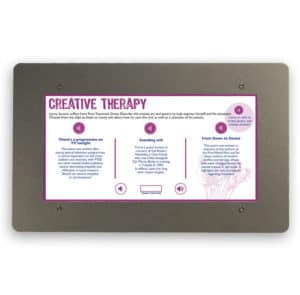 ---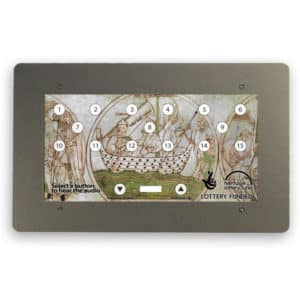 You or We Design
You have two options when it comes to your Artwork design, either you can create it yourself and then send it to us at sales@blackboxav.co.uk, or we can design it for you. If you choose 'we design (blackboxav)' then a member of our sales staff will contact you upon receipt of your order to discuss your design requirements.
---
SD Card – Secure and Easy to Change
Audio Frame 15 reads .wav files from an SD card housed in a covered slot on the base of the unit. It's both secure and easy to change. For more information on how to programme the unit, please consult the Audio Frame 15 manual.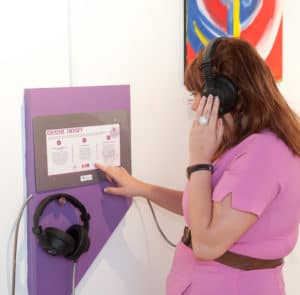 ---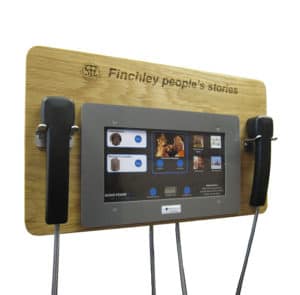 Wooden Border
Let your AudioFrame 15 make a bigger impression with a personalised wooden frame surround. Just send us your chosen wording and the font required and we'll have the frame engraved with your design.
---
Desktop
Need a portable AudioFrame 15 for use on desktops? We've built just the product for you. With a professional cabinet finish, the desktop version offers all the benefits of the popular AudioFrame in a portable desktop cabinet that can be moved as often as required and reprogrammed with new content and new menu almost as quickly.
All versions come with 1 plastic handset. An additional handset can be added at extra cost.