Description
Easy to Operate
The AT 100 Audio Tour Guide is an easy to operate, robust, no frills tour guide solution that will provide personal, interactive audio interpretation for visitors to museums, heritage and attraction sites.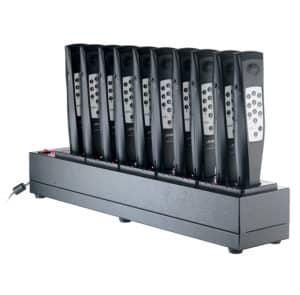 ---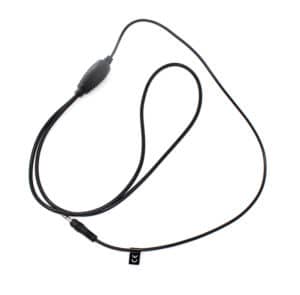 Personal Induction Loops available
As visitors walk around the site, they are able to activate audio messages by entering corresponding exhibit numbers then pressing the play button. Messages can be heard by either listening to the handset as you would a telephone, or through headphones (sold separately) fed by two headphone sockets. Personal induction loops are also available for hearing aids. Whilst listening, messages can be paused, volume altered and tracks skipped. Multi-language options are available and each handset is capable of holding just over 1000 minutes of high quality audio.
---
Downloadable Software
The programming and updating of the Audio Tour Guide can be performed by us, delivered to you ready for use or, if you prefer, you can use the software provided with the AT-100 Tour Guide Package to update your own audio tours through an easy to use drag and drop software interface. You simply install the software and then attach the charging station via USB.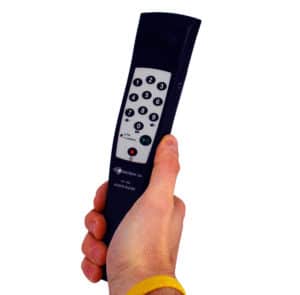 ---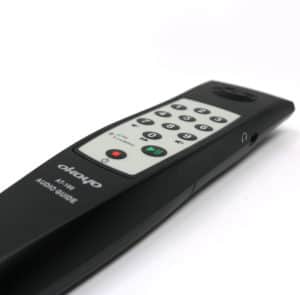 Key Features
High quality digital MP3 stereo sound stored at 44kHz sampling, 128kbps bit-rate giving 1,024 minutes of space. More space can be added if required.
Disability Discrimination Act (DDA) compatible keypad and induction loop
2 x 3.5mm stereo earphone jack outputs
Lightweight 180g ABS plastic and carrying strap
Rechargeable batteries which deliver up to 10 hours playback from a full charge
Up to 32 language folders
Great for indoor and outdoor use
---
How is it Fitted?
The Audio Tour Guide requires no fitting as they are stand alone units. The storage centre for the handsets also serves as a charging and programming dock, capable of charging up to 10 units.
Need audio Produced?
From our state of the art studio, which includes a sound room for audio recording, we are able to storyboard, script and record using professional actors if desired.