Description
For Audio or Video Displays
Designed for use as an Audio or Video display, the Modern AV Point is the ideal way to share your chosen media with visitors. Built into a solid powder coated steel frame, the Modern AV point not only looks great, but is incredibly rugged.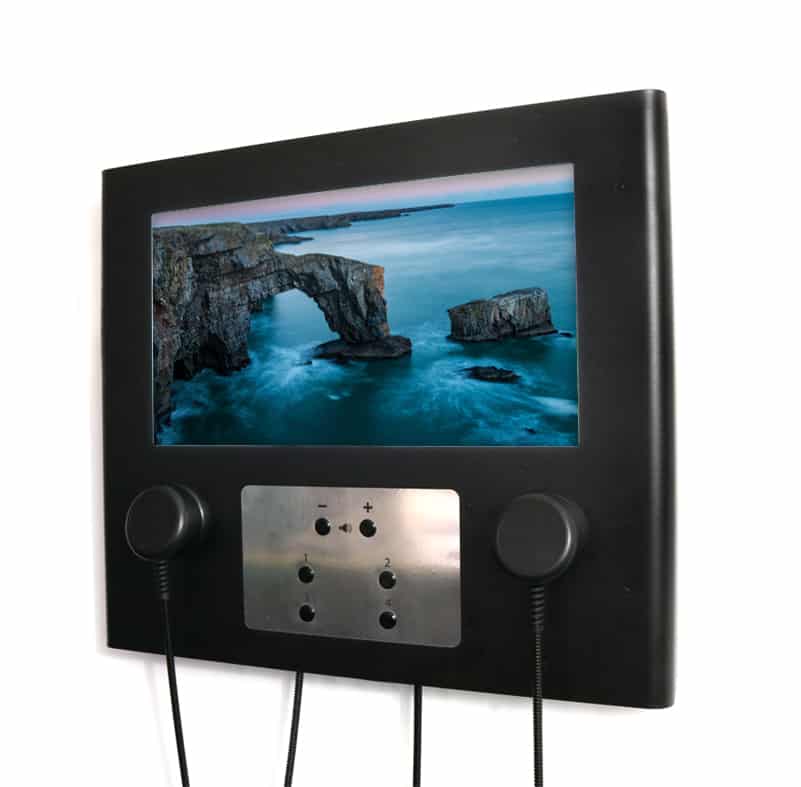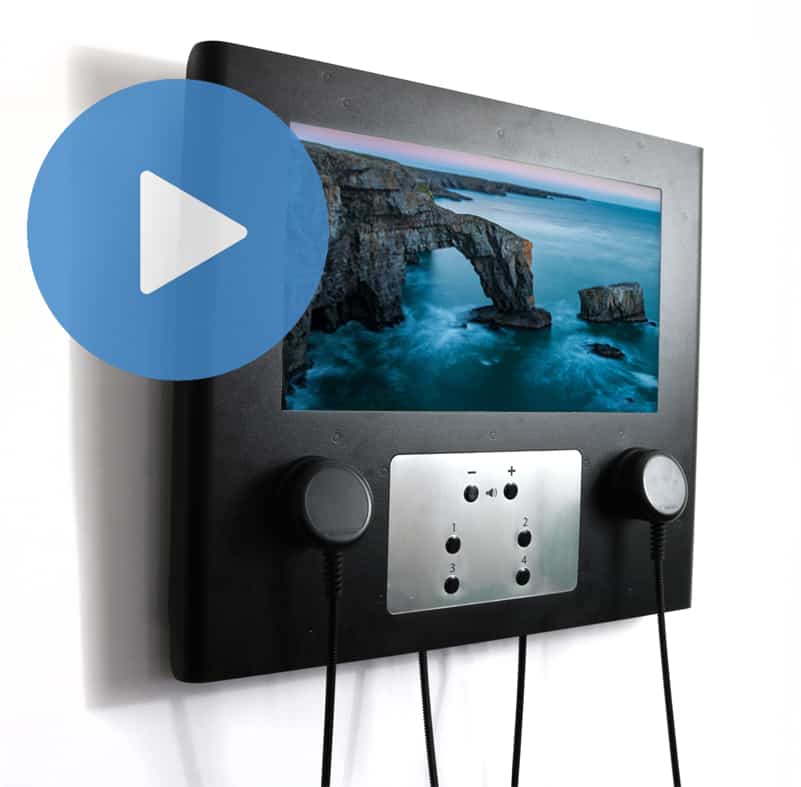 HD 22″ Display – Video
Take full advantage of the High Definition 22″ display no matter your media type.
Use the looping holding screen to display the button selection, if you have video to share then do so in full high definition clarity.
HD 22″ Display – Audio
If you want to share audio then you can do this and the screen will display a default equaliser effect – or we recommend you simply turn your audio into a video track with a single image or even slideshow embedded to take further advantage of the screen.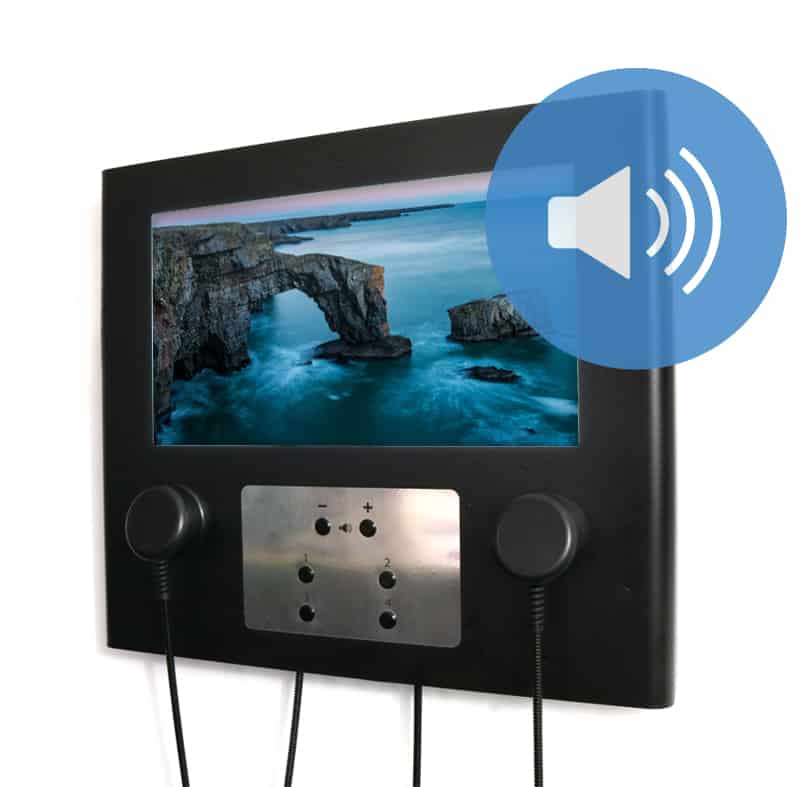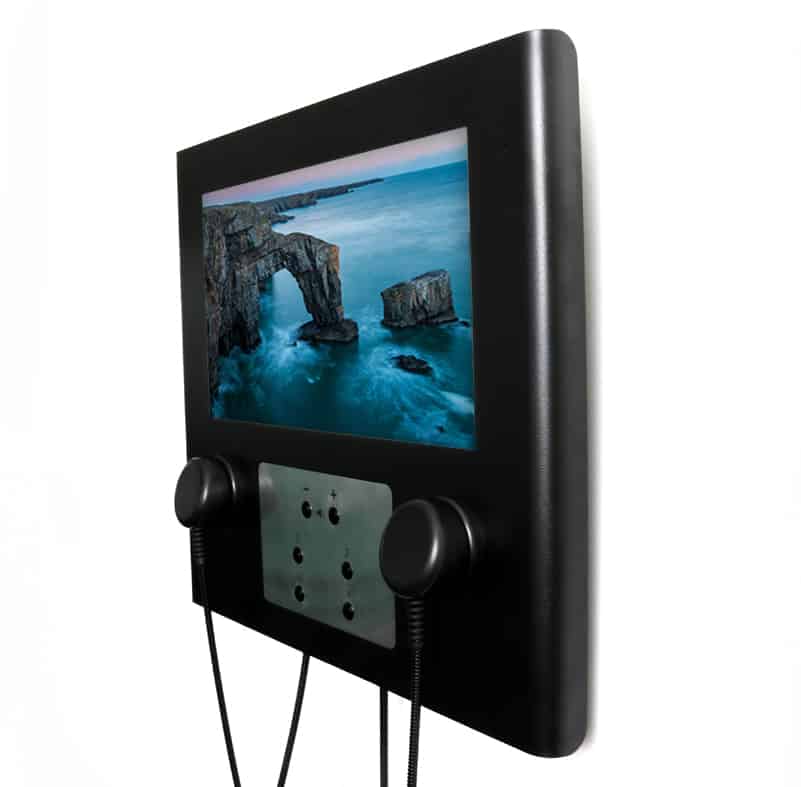 Up to 10 Messages
The unit can support up to 10 clips (1 per button) with a dedicated volume up and down. If you'd like a different button configuration please contact us.
Easily Updatable
All content is updated via a USB which is accessed by a secure panel on the top of the unit. Changing between content is quick and easy.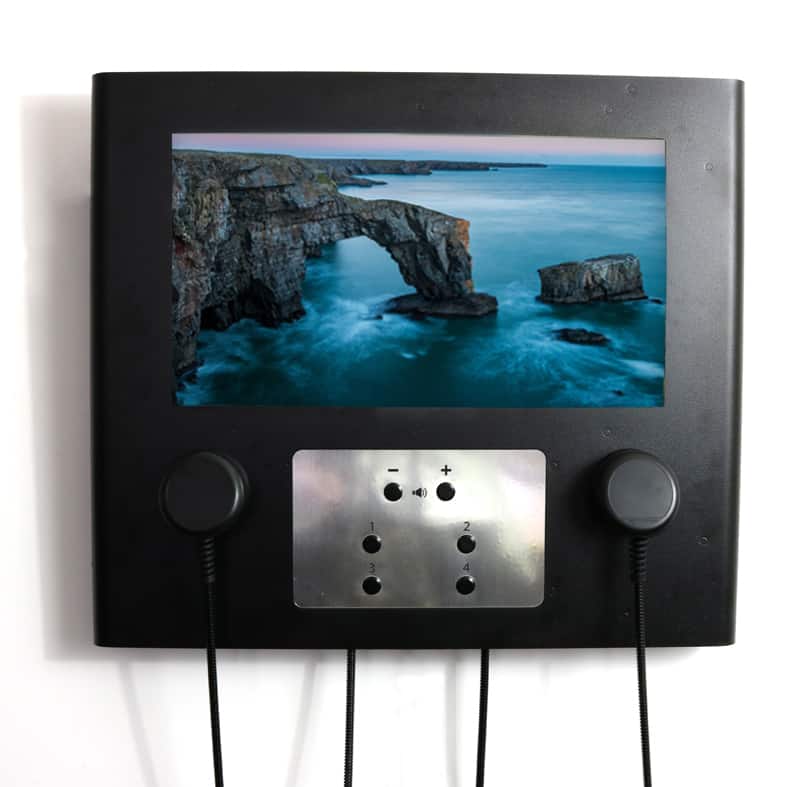 Versatile
Using the easily updated looping screen to display the button selection allows you to use the unit again and again with different subject matter.
Custom Branding Labels
Want to add a logo, instructions or just some colour to your Heavy Duty Handset? Well you can thanks to the optional Customised Branding Labels. Choose this option at checkout, simply send us your artwork or logo and we'll supply your handset(s) with a label attached plus spares.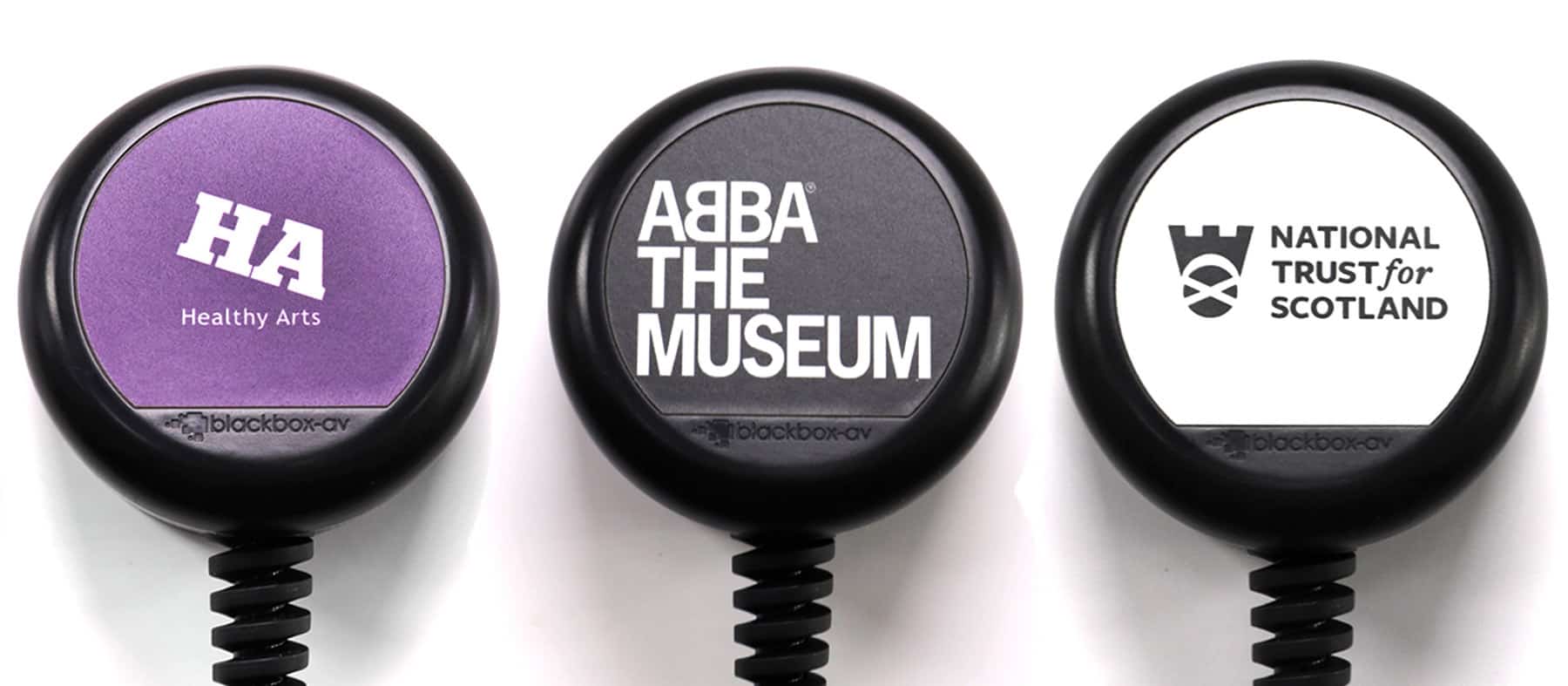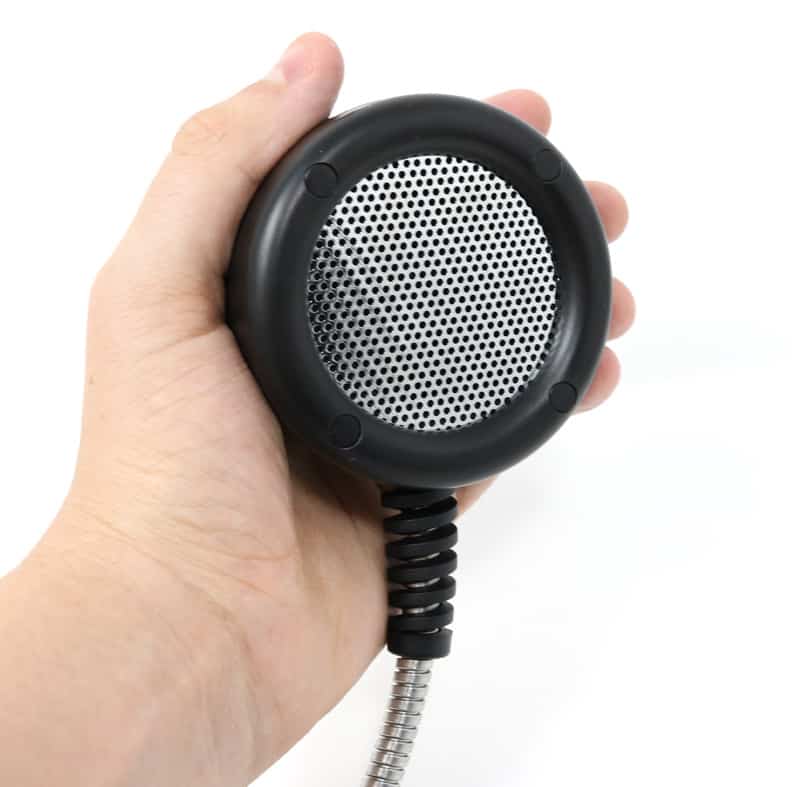 Heavy Duty Handsets or Speakers
You have the choice of Handsets or Speakers. Our Heavy Duty Handsets are tidilty stored away via their unique magnetic hangers when not in use and are recommended should you wish to keep audio bleed to a minimum
Hearing Loop Version
We offer a Hearing Loop version of the Heavy Duty Handset which provides the same high quality audio as the standard HDH but with included T-Coil technology, making it compatible with hearing aids. This version comes with a branding label as standard, depicting the universal T-Coil symbol.
Select this option during checkout and somebody will be in touch to discuss your label requirements after purchase.